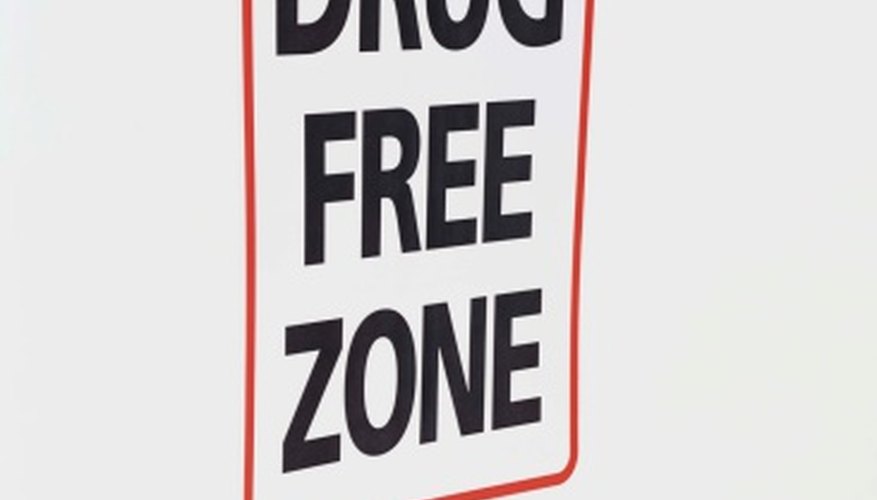 Drug awareness is often seen throughout schools during a week in October usually called "Red Ribbon Week." There are several coloring activities that can coincide with this period. Most of these activities can be turned into contests and can get kids or even adults to get creative with their projects.
Print-Outs
Print out coloring pages from websites. Print out pages with drug awareness slogans on them. Have people color the pages as an activity for Red Ribbon Week. You can even print out one image and have everyone color this same image. If at a school, hold a coloring contest for each grade level. Pick out the winners by, for example, having the class vote on who best colored the image you selected.
Hold A Contest
Set a theme for drug awareness and hold a contest. Something simple like "Just Say No" or another slogan can work. Then have kids draw and color their own poster with the slogan that you've chosen. Be sure they create a poster that goes with the theme. Pick winners and give prizes for the contest, but be sure everyone who participated gets a prize as well. Or, if you're working with people who are old enough, have each person come up with their own "Drug Free" slogan. Have each person write his slogan on a piece of construction or plain white paper. Then have each person color her own interpretation of the slogan she wrote.
Small Projects
Create red ribbons from pieces of red construction paper. Then have the children color them in any way they want to. Red ribbons are a staple of Drug Free Awareness campaigns at schools. Or, create bookmark cutouts and have the children color and decorate them with a "Drug Free" theme.
Take a few sheets of computer paper, fold them in half and staple them at the fold to create booklets. Have each child create a simple story about being drug free within these pages. Have the children write their story and illustrate it with crayons or markers.
Banners and Displays
Cut out large letters, with a simple saying such as "Drug Free Is the Way To Be." Then have those in the classroom help out by coloring each of the letters. Hang these colored letters up in your classroom or around the school somewhere. Or, get a large piece of butcher paper and write the slogan on the paper. Then have the students color the rest of the butcher paper.
Distribute pieces of square paper and have each student decorate them with markers and crayons. Be sure the students are decorating them with a drug free message. Have everyone in the school participate and create a large collage of all the squares in an area of the cafeteria.