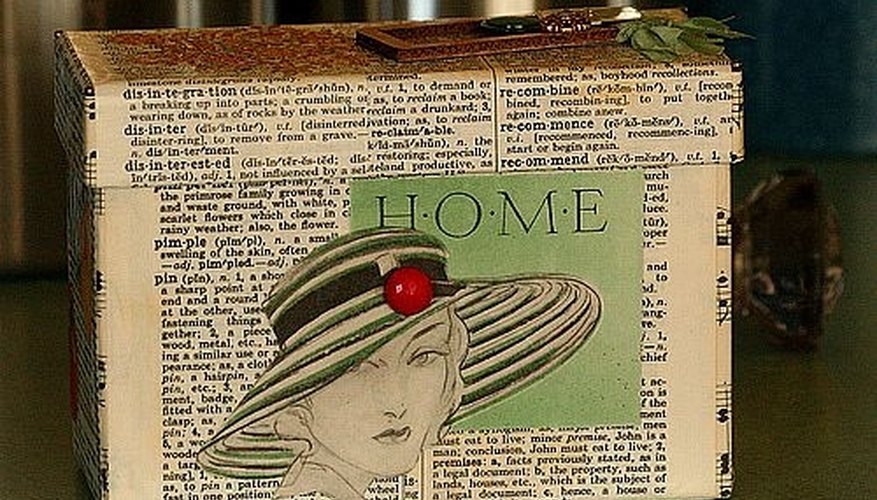 Are you a recipe collector? It seems we tend to gather so many recipes over the years, and many just get stuffed into cookbooks. Why not make your own recipe card box to keep those cherished recipes safe? The box is easy enough to make, and looks really nice when it is done.
The first thing you need to do is cut out pictures that you like from old greeting cards. Cut the pictures in fancy designs, or use scrapbook scissors that already have designs.
Glue the pictures you have cut onto the cardboard box. Use a glue stick for this method. You can use white glue, but it tends to run and be messy on a project like this. Feel free to overlap pictures, if you desire.
Once all of your pictures are glued to the box, let them dry thoroughly before proceeding. In the meantime, you can paint any cardboard that is showing with acrylic paint. Use a paintbrush with a small brush to get in-between spaces better.
In a small Styrofoam bowl (easy to throw away when done), mix in some glitter into the Mod-Podge before applying it to the recipe box. This will give your box a sparkly look. Apply the Mod-Podge to the recipe box, making sure that you cover the entire box. Let dry completely, and you are done.
Warning
Do not apply Mod-Podge where the lid and box meet. This will seal the box, making it hard to open.