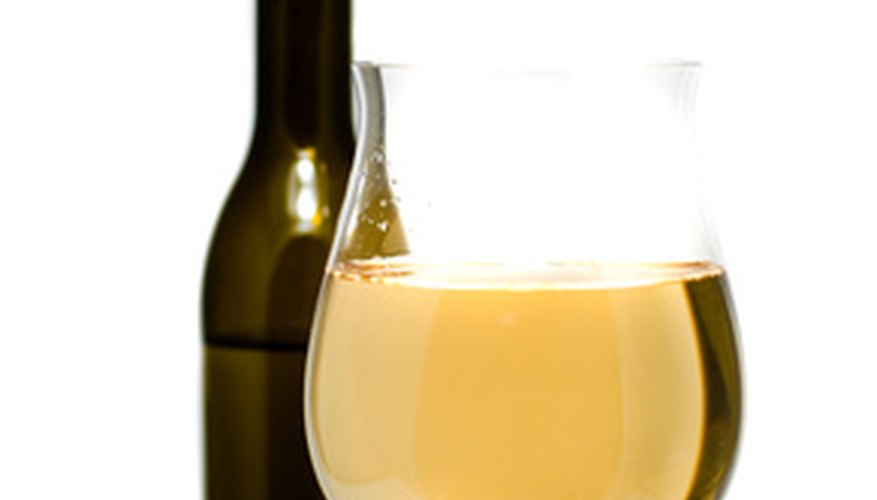 Carrying bottles of wine to holiday celebrations or family dinners can be done easily in bags that are insulated with cardboard. You don't have to worry about the bottles hitting each other and breaking, causing a real mess. Party hosts will also appreciate a safely delivered supply of dinner wine. Most stores simply place your purchases in bags or in a cardboard box. Having your own carry bag will be a real convenience.
They can also be used as gift containers. Include cheeses and gourmet snacks in some of the open bags rather than six bottles of wine.
Cut 12 squares of fabric that are 4 1/2 inches tall and 4 1/2 inches wide. Place two squares together with the wrong sides out. Sew a seam 1/4 inch from the edge on three sides on each set. Turn them right side out. Insert one 4-inch square of cardboard inside each square. Sew the open end closed.
Cut 24 pieces of fabric that are 12 1/2 inches tall and 4 1/2 inches wide. Use 4 pieces for each bag. Sew the four pieces together on the long sides. This creates the top part of each bag. Do the same for the other five bags.
Sew one 4-inch square to one end of each bag. Complete all six bags in the same manner.
Hand sew three bags together so you have one row of three bags. Match the edges of one bag to the next bag and sew the vertical side seams leaving the tops open. Create another row of three bags. Sew these to the first three bags, creating a large bag with six open compartments. Hand sew the edges of the bags together so that you have a rectangle of bags that is three bags across and two bags down.
Cut 17 strips of cardboard that are 3 3/4 inches wide and 11 inches long. Insert one strip into the top openings of the sides of the bags. Then fold in a hem in the top edges of each bag and sew them closed.
Cut one strip of fabric that is 38 inches long and 5 inches wide. Fold the strip in half with the wrong side of the fabric facing out. Match the edges together and sew a seam along the entire long side. Turn the strip right side out. Press this tube so the seam is in the center of the underside. This creates the handle for the bag.
Fold in 1/4 inch of each end of the strap. Sew each end to the bottom edge of the bag. Place one end on the left at the center where the bags connect. Place the other end on the right at the bottom. Bring the strap up along each side at the center seams and hand sew it to the bag. Add extra stitches at the top edge to reinforce the handle.