Large Styrofoam Balls With Hanger
Colored Light Bulbs
Flood Lighting
Glue Guns
Hot Glue Sticks
Cutting Boards
Scissors
X-Acto Knives
Straightedges Ruler
thin, strong ropes
How to Make a CD Disco Ball. Make your own disco ball using old CDs. This eHow was contributed by one groovy, anonymous person.
Cut up old CDs into 1/2-inch or 1-centimeter squares.
Glue them to the outside of some kind of ball or spherical object.
Put a string through the spherical object and hang it from the rafters.
Shine lights (ideally multicolored) onto the ball.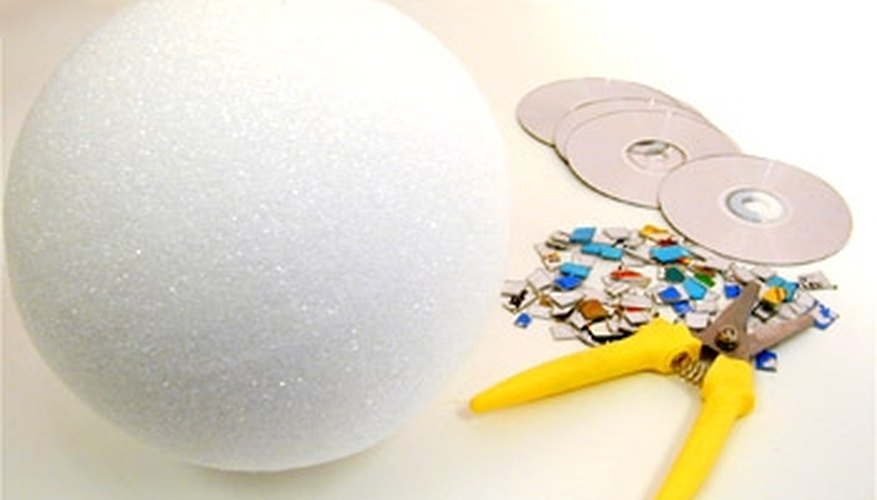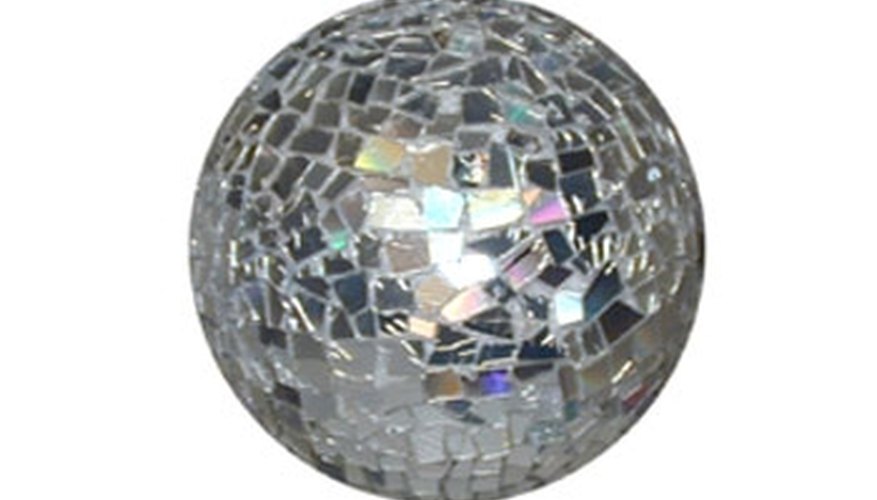 Recycle CDs that Internet access companies send you in the mail. Teachers and nonprofit organizations can ask U.S. Postal Service carrier stations for the undeliverable CDs and other craft items that are normally thrown away. Address a letter to the U.S.P.S. station manager, and make arrangements to pick these items up regularly.