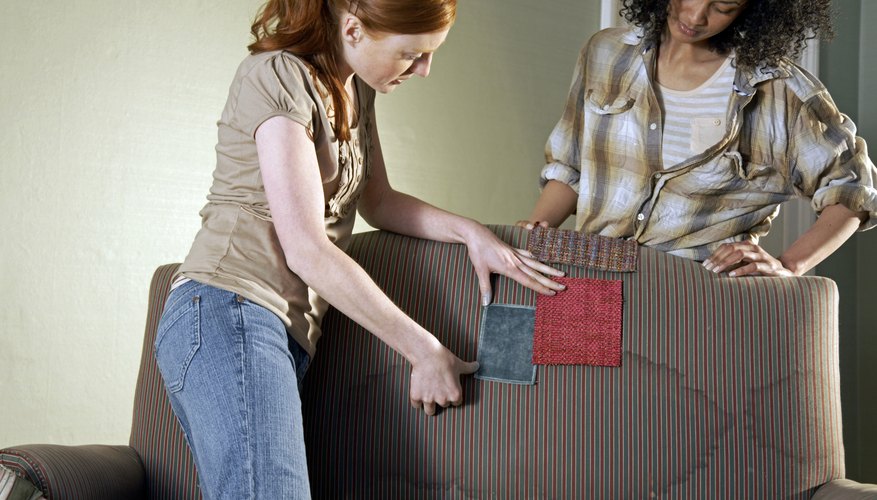 Gary Houlder/Lifesize/Getty Images
Many beautiful crafts are created from fabric scraps. Fortunately, fabric scraps or remnants can be obtained for free, or at least greatly reduced prices.
Fabric stores typically have a remnant basket you can rummage through to find deeply discounted fabrics. You can often find expensive fabrics, like brocades and silks, for a fraction of the cost.
Check out yard sales, flea markets and thrift stores for fabrics at low prices. And, when you see piles of clothes and old ties, think "recycled fabric" and claim your bargain.
Some high-end products, such as gourmet foods, come wrapped in fabric -- think gourmet jelly. Save every bit of it, and ask friends who buy upscale products to save the fabric for you as well.