Jupiterimages/Photos.com/Getty Images
Perhaps you want to change the look of a room in your home, but you don't want a total re-do. For a quick fix, change the drapes or curtains, paint the walls, buy new picture frames or even recover your lampshades. If you're especially creative, buy some supplies and make your own lampshades -- all the way from frame to finial.
Frames and Rings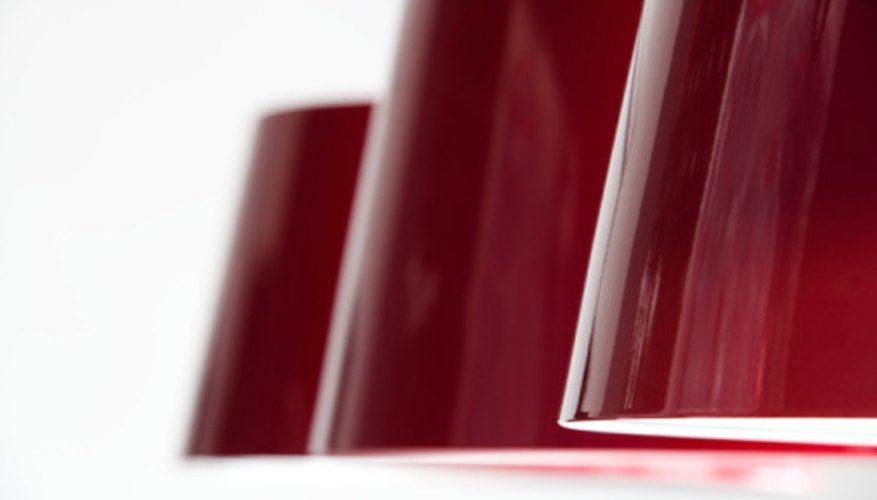 Jupiterimages/Photos.com/Getty Images
Make your own lampshade by beginning with a special metal frame you can purchase along with rings. Rings come in a variety of shapes, including hexagon, square, rectangle and oval. To attach the frame directly to the bulb, use a ring with a clip that attaches to the top of the bulb. Alternatively, use a harp, which is a metal device, typically oval-shaped, with two metal prongs that slip into the lamp socket, and top with a decorative finial.
Styrene Foundation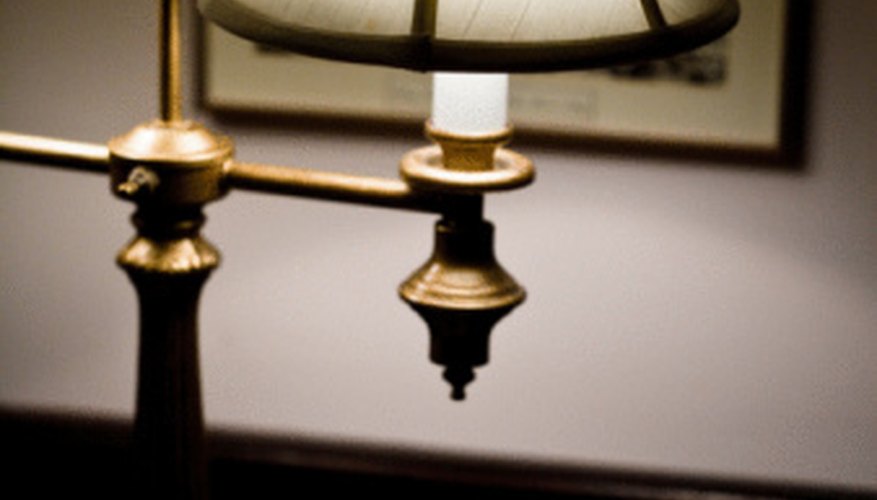 Jupiterimages/Photos.com/Getty Images
Lampshade crafters use a backing material called styrene, a semi-hard plastic that attaches directly to the metal frame and ring with a sticky side to which they affix fabric, paper or another material. Crafters use lampshade patterns to cut the styrene in the desired shapes with a sharp, craft knife. Large, bulldog clips, clothespins or paper clips attach the backing material to the metal frame while the glue dries.
Covering the Styrene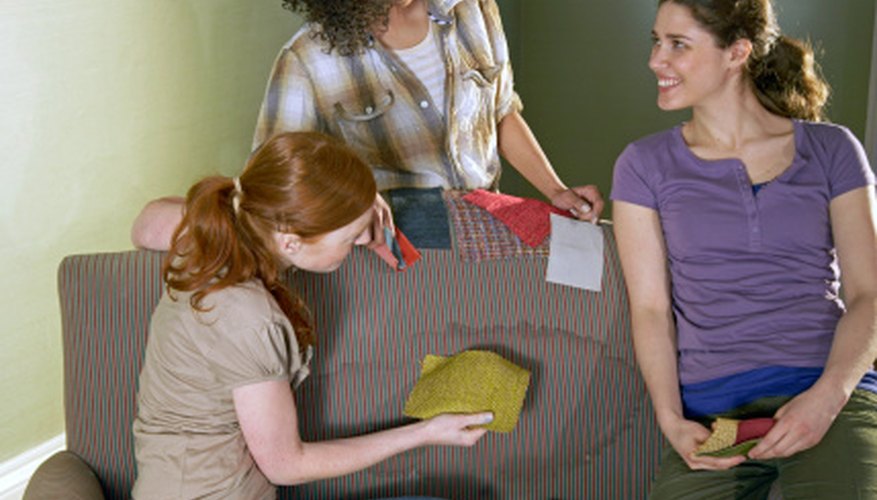 Gary Houlder/Lifesize/Getty Images
You can affix wallpaper directly to pressure-sensitive styrene to match your upholstery or decor; alternatively, use lampshade paper in a color that coordinates with your decor. Buy papers in a variety of sizes, including 4-inch and 8-inch top diameters with 9-inch and 11-inch bottom diameters. Glue grosgrain ribbon over the seams on square or hexagonal shades; use a quick-drying crafter's glue to attach it.
Miscellaneous Supplies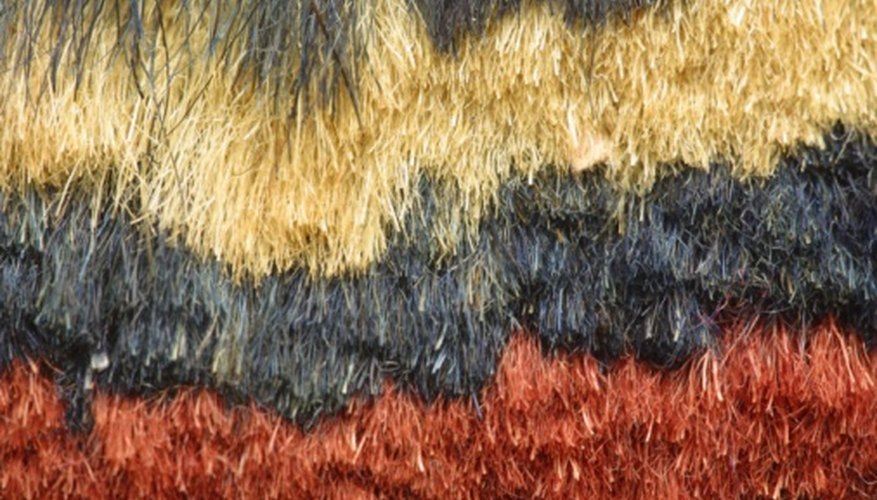 Jupiterimages/Photos.com/Getty Images
Lampshade crafters use transfer paper to imprint custom patterns. For cutting the styrene, use a laminated mat, such as quilters use. Miscellaneous embellishments to add include: twill or bias tape; braid; upholstery fringe or velvet; or raffia. Use lining on the inner portion of the shade. To top your custom lampshade, purchase a special finial in a coordinating design.
References
Writer Bio
Sherry Hames began writing professionally in 1982. She holds a master's and a bachelor's degree in English literature, and has proofread and copy edited for "Better Homes & Gardens" and the American Marketing Association, among other outlets. She has edited for more than 25 years.
Related Articles