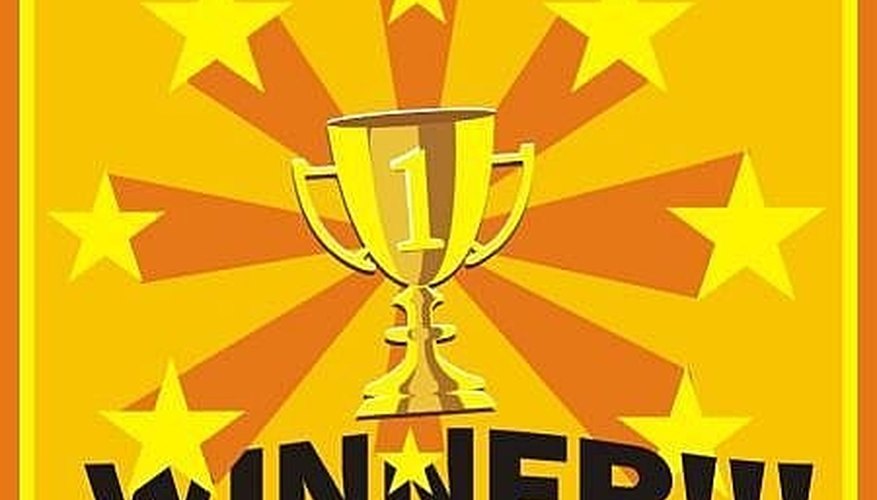 conductormax.com, thepapermillstore.com, fedex.com
Winning a million bucks would be a dream come true. To get your millions, follow these steps to increase your chances.
Answer all mailed sweepstakes entries you receive. Most sweepstakes ask that you purchase merchandise such as a subscription, but don't require a purchase to enter.
Look up sweepstakes on the Internet. Search for information under the listing of: "Sweepstakes," "Free," "Freebies," or "Contests." Follow links to sites and enter your name and information.
Use websites that pay you for using the site. Such websites give away cash prizes every month and a grand prize winner of one million dollars once a year.
Enter drawings at home shows and trade organizations that give away gifts. You may not win a prize but it will help you get your name on a mailing list for other prize giveaways.
Submit your name and information to advertisers in magazines that have gift promotions. This will also get your name on mailing lists.
Collect lots of great prizes and gifts along the way to winning your million dollars.
Tip
Increase your chances to win by increasing your exposure. The more times you enter, the more chances you have of winning.
Warning
Beware of scams. Never give personal information such as your credit card number, license number or Social Security number to anyone. Beware of prizes that require you to pay the shipping, freight or handling changes to get the prize. These contests are scams.