egyptian signs image by Andrejs Pidjass from
Fotolia.com
Tattoos have been a significant part of many different cultures for thousands of years. They date back to 2000 B.C. and were prevalent in Egyptian culture. Many Egyptians had tattoos that symbolized their religious beliefs and status. In past years in the U.S., tattoos have been looked down upon by members of society, especially in the workplace. Though tattoos have been controversial, people are becoming more accepting of this art form. The image you decide on for a tattoo to symbolize your motherhood will forever hold the meaning you give to it.
What To Do When Planning A Tattoo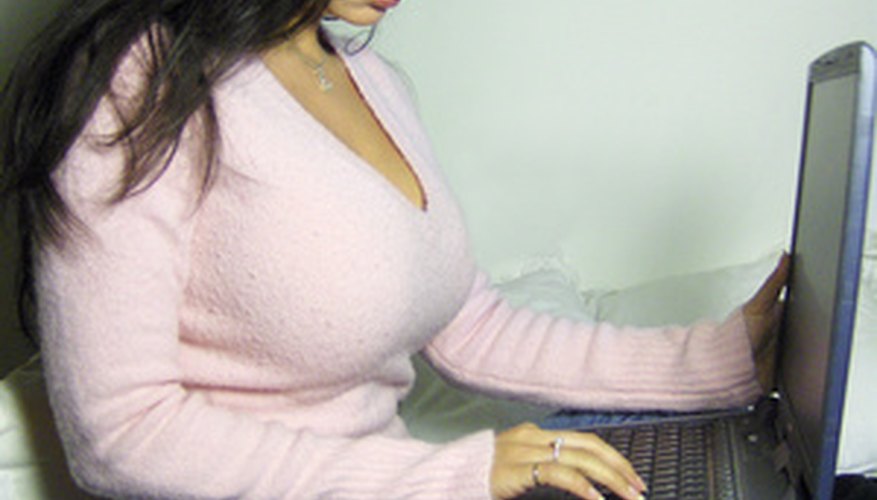 doing research image by Leticia Wilson from
Fotolia.com
There are many points to consider when planning to get a tattoo. The most important part of getting a tattoo is to make sure you really want it and that what you've chosen has meaning to you. The next step is to do your research. You should never make an appointment at a tattoo shop to get a tattoo unless you know that the artists run a clean and professional workplace, and unless you have already met with the artists and looked at some of their work. After all, they are the biggest factor in your tattoo journey.
A New Leaf
Being a single mother can be a tough experience, but it is also very rewarding. It allows you to grow personally, and watching your child grow with you is an amazing gift. That is why a leaf can be the perfect tattoo for a single mother. A single leaf symbolizes growth, change and a new life. The colors you choose for the leaf also have many different meanings. Red is often associated with love, yellow with happiness.
White Carnations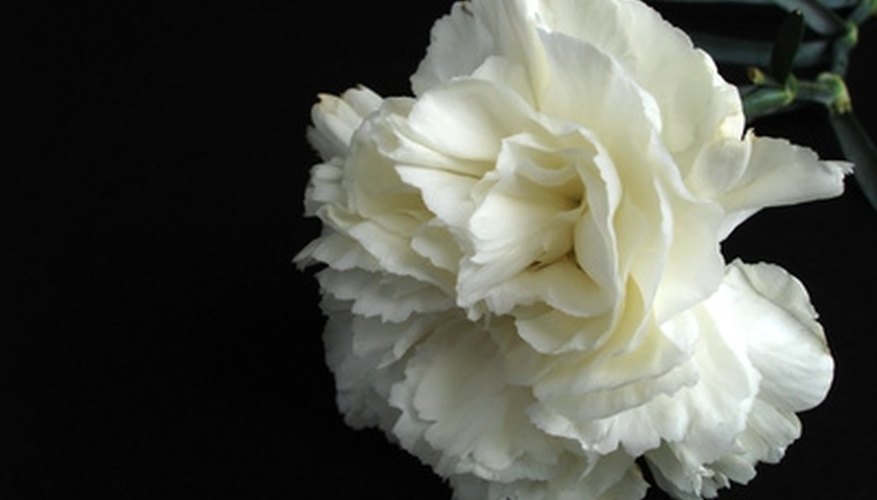 white carnation image by Martin Heaney from
Fotolia.com
On May 10th, 1908, the very first Mother's Day in the United States was celebrated. The service took place in Grafton, West Virgina, at Andrew's Methodist Church. At the service a single white carnation was to be worn by everyone except mothers, who were to wear two white carnations. Over time, white carnations began to symbolize the gift of motherhood. This beautiful flower could make a significant tattoo for a single mother. The tattoo could even be made more meaningful by having two white carnations with the stems wrapping around the stem of a smaller flower to symbolize a mother's love for her child.
Birthstone
ring topaz flower image by Tatyana Parfyonova from
Fotolia.com
Another tattoo idea for a single mother would be to incorporate your child's birthstone into another image. You could have your child's birthstone blooming out of a white carnation, which could represent mother and child. Also, think of things that remind you of your child, whether it be an animal or the sun or a star, and incorporate the birthstone into that image.
egyptian signs image by Andrejs Pidjass from Fotolia.com