Plastic table cloth in each of your team's colors
White duct tape
Streamers or string
Rotary cutter and mat or scissors
So, who are you rooting for? Cheer on your team with a pom pom garland in your colors. This quick and easy project will add tons fun and team spirit to your game day celebration.
Instructions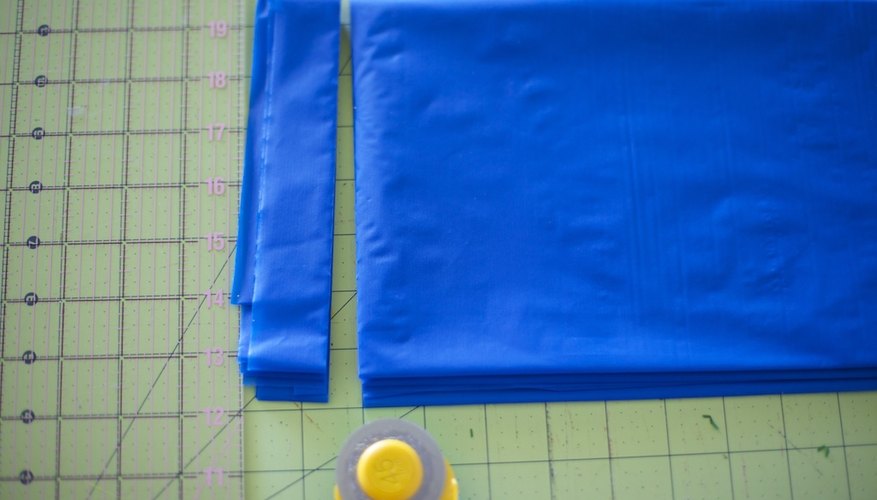 Disney Powless
While the tablecloth is still folded, trim off uneven edges with rotary cutter.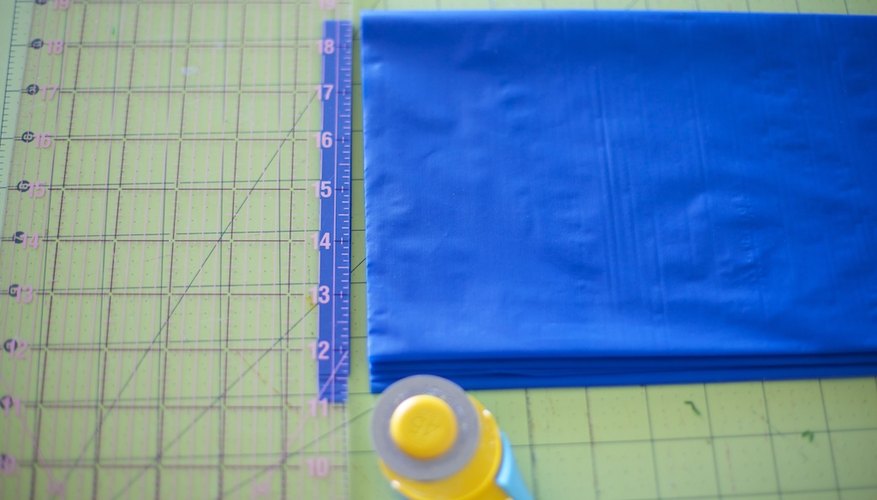 Disney Powless
Cut 10 half-inch strips per pom pom.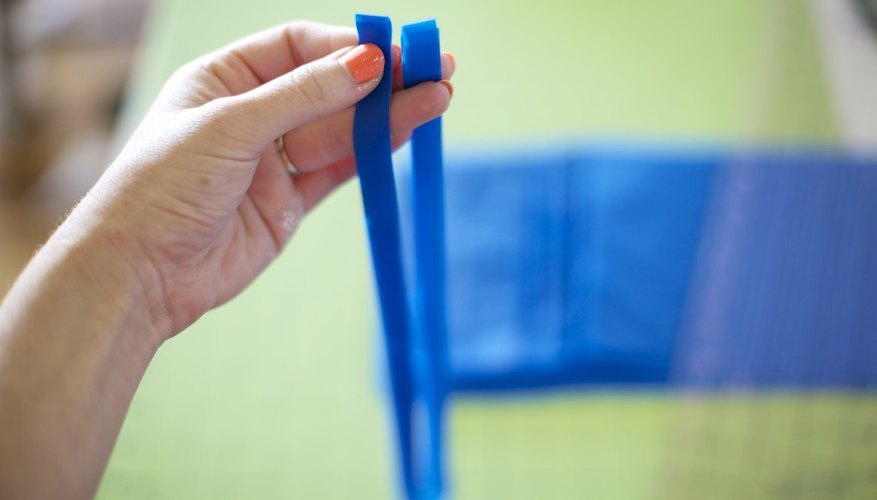 Disney Powless
Pick up strips by the middle fold. There should be four layers to each strip.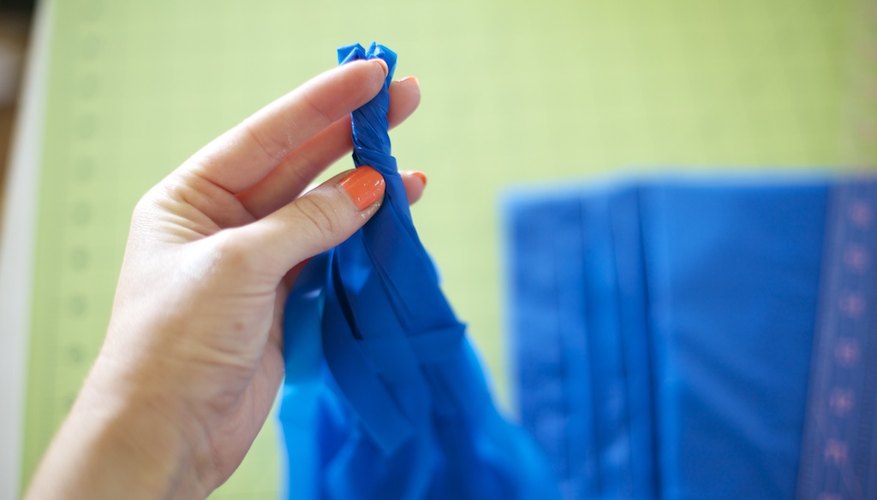 Disney Powless
Twist tops of the strips together.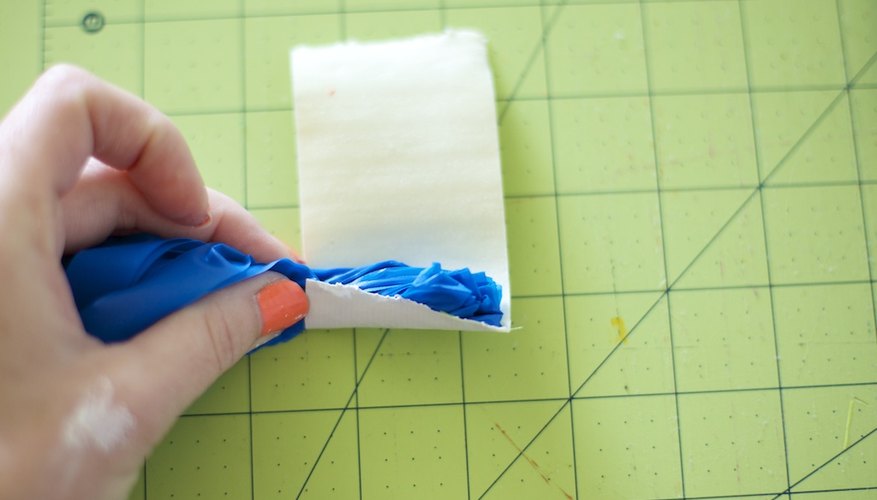 Disney Powless
Wrap a 4'' piece of duct tape around the tops.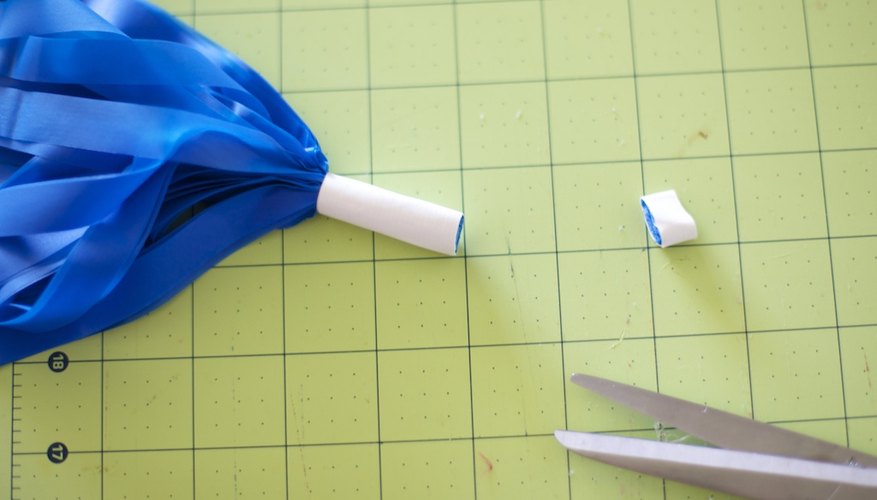 Disney Powless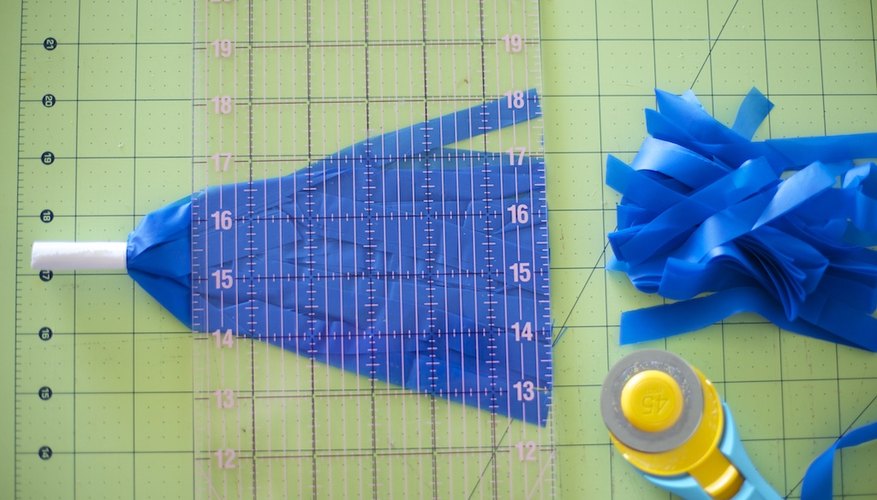 Disney Powless
Lay pom pom down and trim ends to about 7''.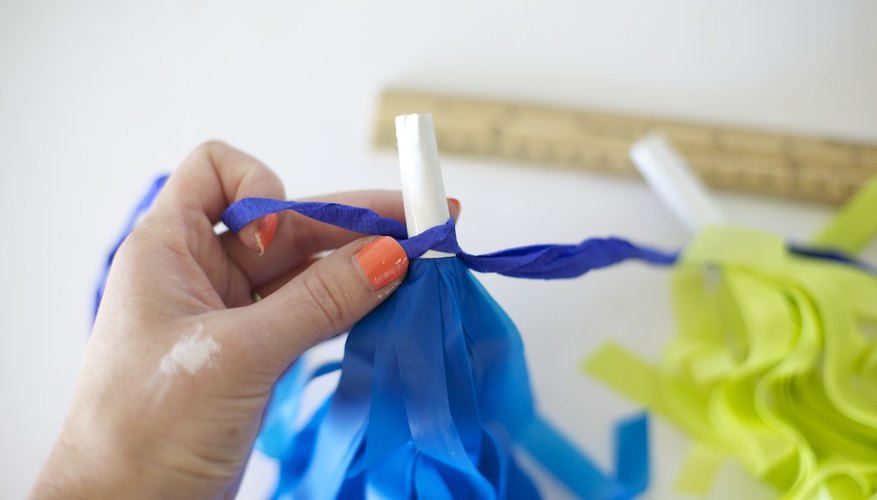 Disney Powless
Tie a string, ribbon, or twisted crepe paper around the top of each pom pom, about 6'' apart.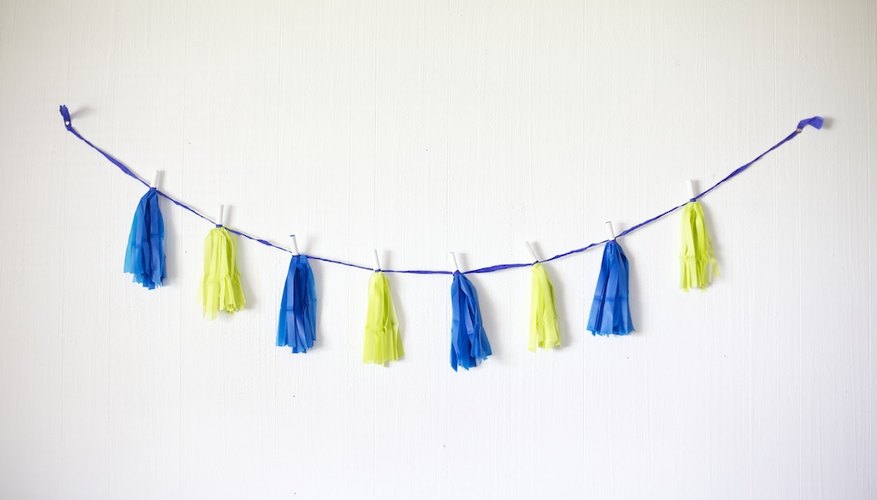 Disney Powless
Each table cloth will make approximately 15 pom poms, so feel free to make a longer version, or a few garlands to hang around the house.