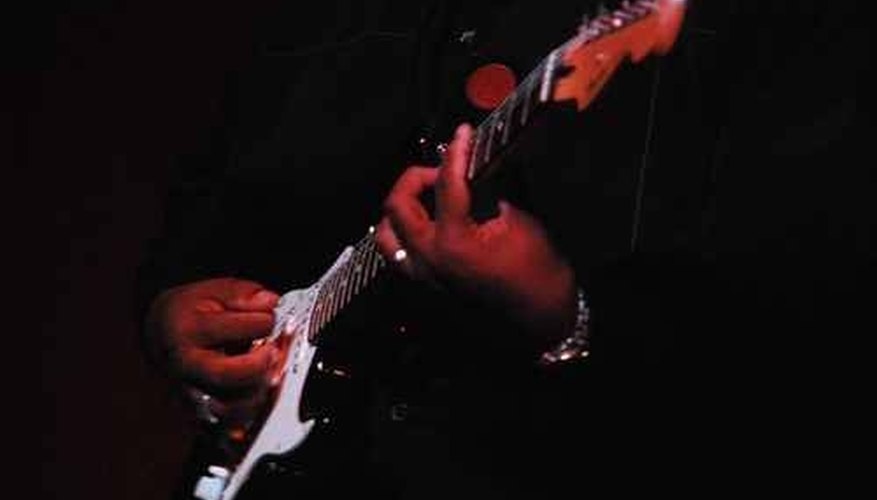 http://www.morguefile.com/
Many performers start their musical careers as part of a band. In most cases, music written and performed by a band is a group effort, and the band as a whole gets the attention and spotlight. Eventually, many performers, for various reasons, feel they could record and perform under their own names as solo artists. Maybe you contribute more to the group than other band members, or you have the personality to sustain a career on your own. Use your experience with a band to launch a solo music career.
Decide if you have the personality to succeed as a solo artist. You would be the star of the show and responsible for drawing fans. Realistically consider how much of the band's success is due to your popularity with fans and your participation in the songs the band writes and performs. If you do all, or much, of the songwriting and seem to be the crowd-pleaser in concert, a solo career may be right for you.
Test the waters. Perform under your name with backup musicians you put together specifically to support you. Use musicians other than those you play with in a band to help eliminate any confusion for fans. Try to book shows with the clubs where you also play in a band. The owners already know you and might be more likely to give you a chance, especially if they recognize you as the one who draws the crowds when the band plays. Remember, be sure to honor any contractual obligations that might be in place with the band, even as you test a solo career.
Record a solo CD. If your test performances pay off, a CD is the next step to building a career on your own. The CD should be primarily new music, but include one or two familiar songs written by you with your band. Including a couple of recognizable songs is a good way to attract attention to your CD. But be sure to record the songs in a different way than you did with the band. You want to give your fans a new solo image, and the songs on your CD should reflect that.
Refine your stage personality. Highlight those characteristics that fans like about you. However, don't try to reinvent yourself; if you are good enough to be a solo performer, the fans already like who you are.
Tip
Consider hiring a manager who specializes in solo artists (see "Resources" below).