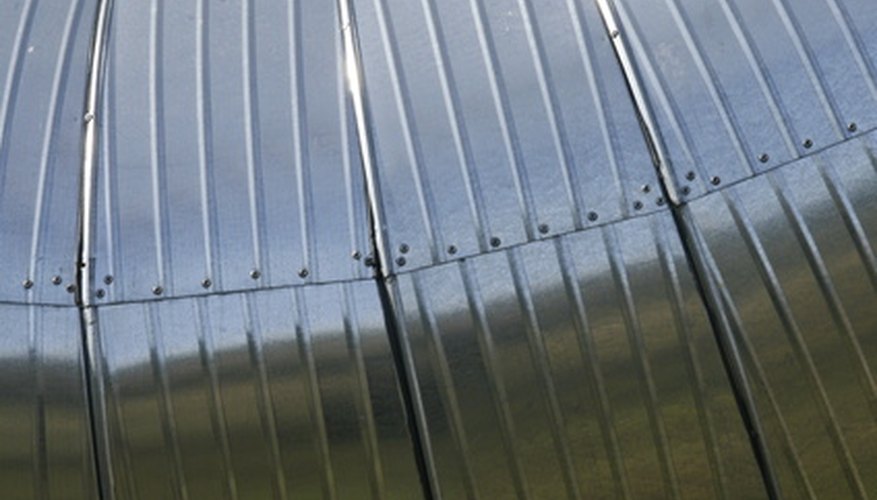 Foil tape is a versatile product with a multitude of applications and product styles. The fact that it is highly conformable and tolerates temperature changes makes it the perfect product for sealing duct work, and its weather resistant quality means it can be used on duct in both indoor and outdoor environments. It's also easy to use foil tape, according to Jason Shirley, an HVAC installer. The tape, Shirley says, smooths out nicely and gives the job a professional appearance.
Measure out the amount of tape you need to seal the joint by pulling directly off the roll and holding the tape against the seam. Foil tape, unlike standard duct tape, has a paper backing that must be removed prior to applying the tape.
Tear the measured piece off the roll and peel off about 2 inches of the paper backing at one end. Do not peel off all of the paper backing at once unless you are applying a small piece. Foil tape is extremely tacky and, once connected, will tear before it will release. It is very easy to tangle a large section of tape without paper backing.
Attach the exposed section of tape to the duct seam with one hand while holding the edge of the paper backing with the other. Slowly peal the backing away and apply the tape to the duct seam as you go.
Smooth the tape using the plastic comb provided by the tape supplier. You can use an old credit card or other piece of soft plastic if a comb was not provided. Be careful not to use your hands to smooth the tape. The edges of foil tape are extremely sharp.
Tip
There are numerous product styles for foil tape. Each one has a different application. Even foil tape for HVAC comes in several styles. Some styles are used for duct, others for insulation and some are used on both. Your supplier should be able to tell you the exact style you need.