Things Needed
Bandanna
Ironing board
Iron
Pony beads
Measuring tape
Scissors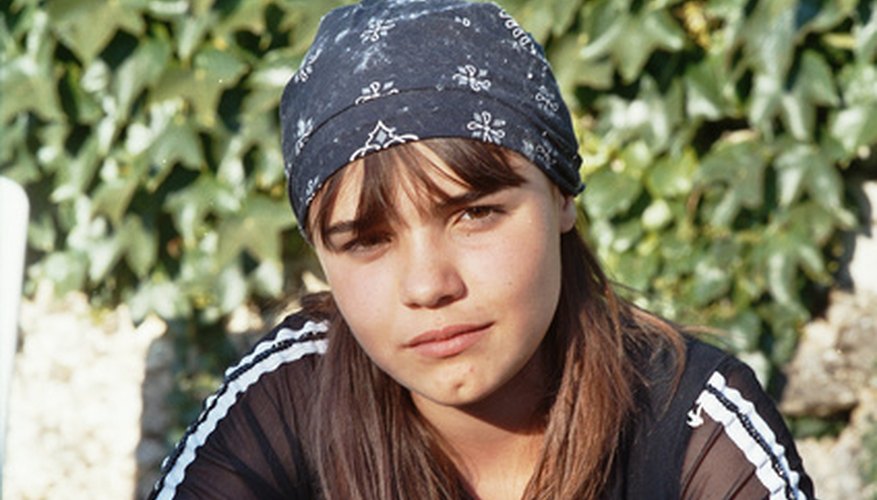 Bandannas are a fashionable way to hold your hair back or tie around a pony tail. They can even be used to drape over end tables and nightstands to show off your style within your home. Add a customized touch to your bandannas by beading them along the edges with different colors of beads to coordinate with your outfits, celebrate a holiday or show off the colors of your favorite sports team.
Unfold your bandanna and lay it over your ironing board.
Press and smooth your bandanna with your iron.
Measure to 3 inches from one edge and fold that edge along the 3-inch mark. Iron the crease in your fold to keep it marked and unfold it. Repeat the same process so you have ironed creases 3 inches from each edge.
Make slits every 1/4 inch along all four sides up to the crease.
Slide three pony beads of any color onto each of the 1/4-inch strips, and knot the end of the fabric to hold the beads.