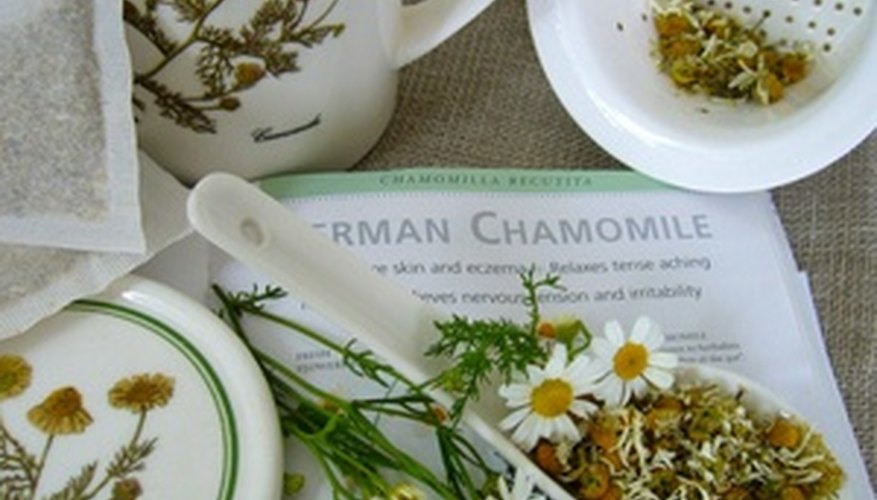 Using herbal hot and cold packs is a natural way to soothe minor aches and pains, relieve stress and promote relaxation. The fragrant essential oils and herbs used to make the packs can be found at natural food stores, such as Whole Foods and EarthFare. These homemade packs are great to keep for yourself or to give away as gifts. Pets love them too. They can be made to any size, and so meet a variety of needs.
Cutting the Fabric
Decide if you will make a square, rectangular or crescent-shaped pack. Rectangular and square packs work well on the forehead, chest and back. A crescent is good for around the neck.
Draw your desired shape on the wrong side of the fabric using a fabric pencil. It's best to cut two pieces of fabric together, this ensures both pieces are the same size.
Cut along the line you drew with scissors. You now have two pieces of fabric the same size and shape.
Assembling and Using the Aromatic Hot and Cold Pack
Pin the two pieces of fabric together with the inside of each facing out, and sew along three sides of a rectangle, or three-quarters of a crescent. If you do not know how to sew, apply no-sew tape to affix the sides.
Turn the fabric right-side-out, and add to the sack the flax seed or rice, dried herbs and a few drops of essential oil. Fold the ends of the opening in so no jagged edges are showing. Pin the opening closed with sewing pins.
Sew the last side together or apply no-sew tape and press together with your hands. If you are using no-sew tape, you may need to iron the edges to set it.
Tip
Heat the pack in the microwave for a minute or two to soothe minor aches and pains. Cool the pack in the freezer for about 10 minutes to use as a cold compress and soothe scrapes and bruises.