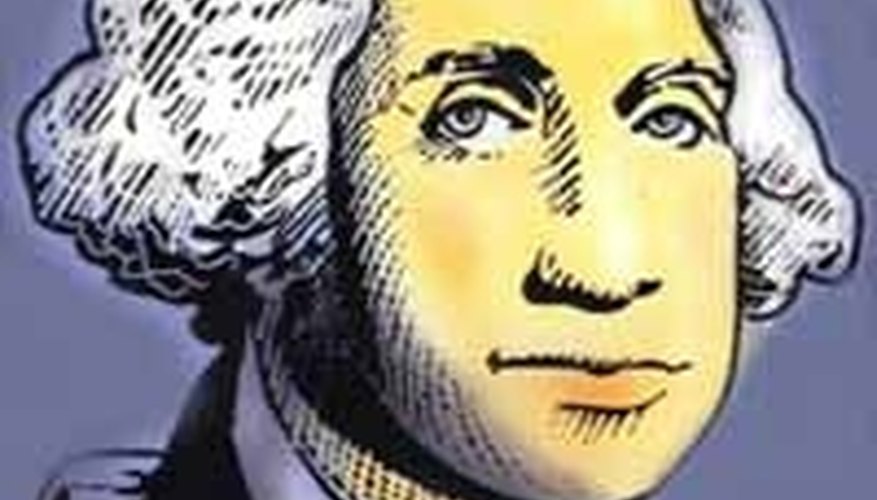 Whether you homeschool your kids or teach at a school, this craft is perfect for you. Read your students some stories about George Washington and then help them to create this wig. Allow your students to act out some scenes from the stories you just read them. They will have a blast and learn about George Washington in the process.
Have a partner place a paper bag over your head. Have them trace a line across the bottom of your forehead, down behind your ears, and across the back of your head. When you trace the back part of the head, trace down to your neck. In other words stop at your shoulders.
Take the bag off of your head and do the same for your partner.
Followiyour pencil marks with your scissors to cut the bags.
Paint the outside of the bag white and let dry.
Glue on cotton balls. The easiest way to do it is to start at the top and go across in lines. Each cotton ball will need glue. This is going to take a little while, so you will have to practice patience.
Make a bow out of a piece of ribbon.
Glue the bow on the back of the wig--where your hairline meets your neck. You're creating a ponytail look with the rest of the wig that hangs down.
Wait for the glue to dry and wear.
Warning
Don't cut the bags while they are still on your friend's head. Make sure you take them off to cut them.