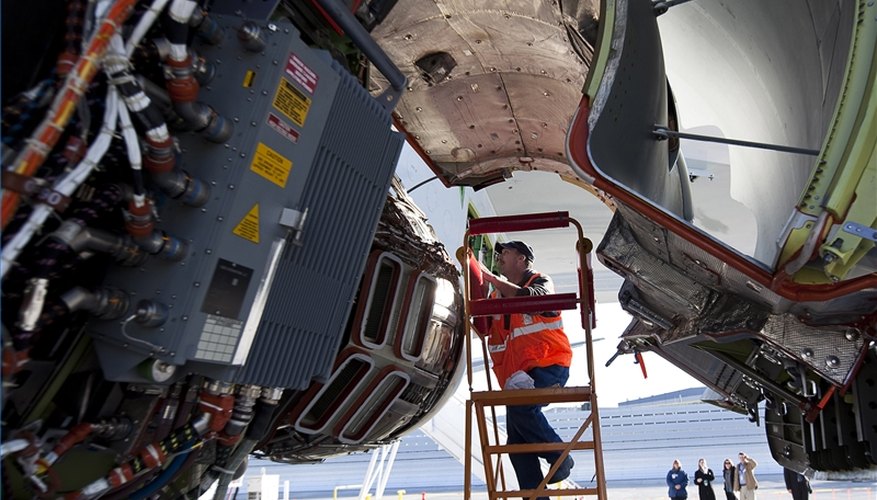 How to Get an A&P License. For many, the idea of a career in aviation seems unreachable. You may be unsure of the education needed and wonder how long it would take to get an Airframe & Powerplant license. You may be surprised to learn that in just under two years, you could be working on airplanes and jets for a prestigious airline. All it takes is dedication and a good knowledge of math and science. Read on to learn more.
Graduate high school. Before you try to enroll in a program to get your A&P license, you must first have a high school diploma. You need to be at least 18 years of age at the time of graduation in order to receive your certification from the FAA.
Have the funds necessary to enroll in an airframe and power plant education program. The fees vary by state and program, but you can expect to spend a few thousand dollars to upwards of 20 thousand, depending on where you live.
Have a basic set of mechanic's tools. To get your A&P license, you need to have your own set of mechanic's tools to practice on various aircraft throughout the program. Some schools may provide a small set of tools, while others require you to have your own.
Complete the necessary coursework. You'll need to attend a certain number of classroom-type courses as well as hands-on programs to get your degree. There are a set number of training hours that you must undergo to get an A&P certification; the number is determined by the FAA.
Pass your exams. Once you pass your courses, you need to pass the written and practical exams set up by a certified FAA testing site.