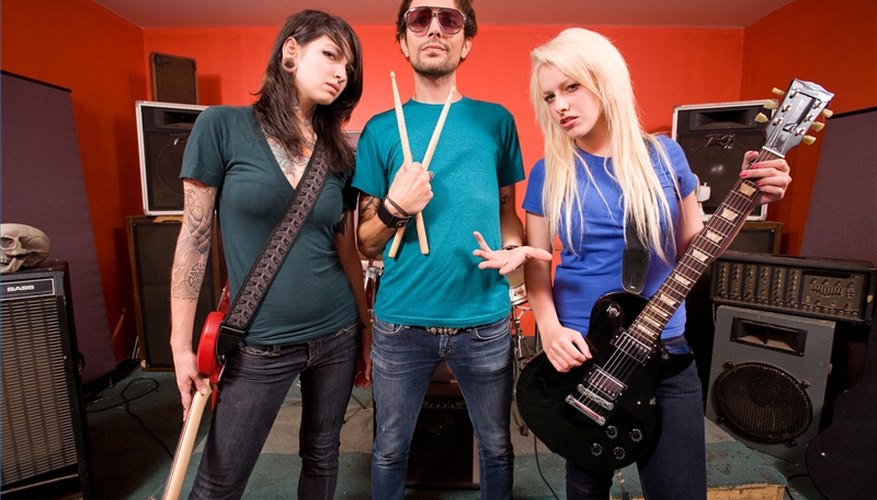 How to Find a Place for Band Practice. One of the most frustrating problems when you have a band is to find a place for the band to practice. The rehearsal space provides a place where you can make mistakes and experiment with innovative changes without the critical eye of an audience.
Hunt for a location that's centrally located for all band members. If one or more member has to drive a considerable distance, practice may become more erratic due to cancellations and absenteeism.
Make it large enough. A small, tightly enclosed area makes it impossible to hear the true sound. Drums tend to overpower the other instruments if amps are turned down.
Check with the neighbors. If the area is residential, it's always wise to find out from the neighbors if the sound bothers them. Check with empathetic relatives to see if there's a pole barn or storage area that you can use. Apartments are seldom good selections.
See if anyone knows a business owner. If the business has a warehouse and the owner trusts the band or members, they might allow practice after hours. Find out if equipment can be stored there safely.
Invest in a studio. Some places rent spaces by the hour that are exclusively for bands to practice. The cost and size is a factor when you rent space.
Soundproof your practice area. Consider a place in the home that you soundproof to keep the noise level down. A basement or attic may work.
Investigate a bar. When the bar is closed, there are a lot of tasks that the owner needs to complete. He might allow you to practice there while he works. If you want to persuade the owner, offer to do some chores in exchange for the space.