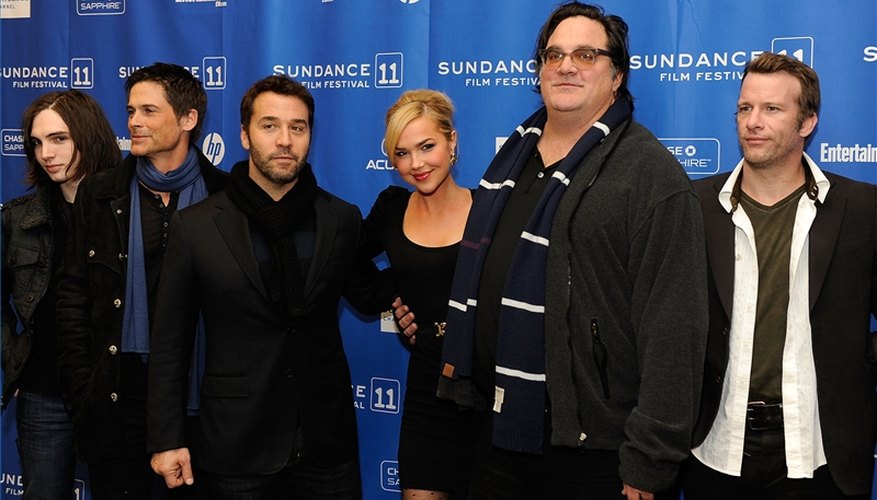 How to Enter a Film at Sundance. Entering a film in the Sundance Film Festival is a heady experience, headier still if your film is chosen to be aired and it wins an award. Filmmakers from around the world are able to enter films in various categories. The following steps will show you how you can submit your work.
Find out what the date is that your entry should be received by the Hollywood film office of the Sundance Film Festival. Remember that the date posted is the received by date versus the postmark date. You will find late submission and early submission deadlines posted.
Classify your film as an Independent Film Dramatic, Independent Film Documentary, World Cinema Dramatic or World Cinema Documentary. Sixteen films will be chosen for each of the categories. The Independent Film Dramatic category consists of US films that are dramatic and world premiers. If the film had been shown elsewhere, it cannot be considered for this category. Enter your film as an Independent Film Documentary if you are a US filmmaker and your film is a documentary and a world premiere.
Submit your film in the World Cinema Dramatic category if you are not a US filmmaker and your film is a world premiere. You may also submit a film in the World Cinema Documentary category if you are not a US filmmaker and your film is non-fiction and a world premiere. More than 50 percent of the film's budget for both categories must be from outside the US.
Enter your short films in the Shorts category. These films may have been screened on the Internet and other festivals, but they must not have been seen on TV or released on DVD. Short films are generally 69 minutes long or less.
Consider three other categories in which to enter your films in the Sundance Film Festival. They are Spectrum, which are "out-of-competition dramatic and documentary films from some of the most promising new filmmakers from the US and around the world;" Park City at Midnight, which includes "an eclectic mix of horror, over-the-top comedies, surreal tales, explicit animation and bizarre stories that defy categorization" and New Frontier, which includes films that "encompass[es] experimental film, media-based performance and all work that celebrates the convergence of art and film."
Complete the application in its entirety and choose the category that you think best suits your film. The organizers of the Sundance Film Festival will make the final determination into which category your film should be entered.
Resubmit your film to the Sundance Film Festival only if you have made significant changes in the film. As the guidelines state: "We are not interested in seeing the same cut again--it should be a complete reworking of the previous version that was submitted to us."
Submit your film if has been made within two years of the date the Sundance Festival will be held. If it is more than two years old, you will not be able to submit your film. The exception would be if the film is a resubmission of an early submission that has been greatly edited.
Include your documentary to the Sundance Film Festival if a portion of it has been aired on TV. You must, in this case, submit the full version of the documentary, not the shortened-for-TV version.
Enter a rough cut of the film if you have enough of the film completed for the judges of the Sundance Film Festival to make a decision. If the film is going to be two hours in length, you should submit two hours or submit a detailed description of what scenes are missing and what will take place in those scenes. However, you do not have to have the finished sound, music, effects or other details.
Make sure that all of your work has had the copyrights cleared before submitting your work to the Sundance Film Festival. If your work is an adaptation of a book, you need to have permission from the holder of the book's copyright to adapt the work into a film. For more information, contact the US Copyright Office. This rule would apply to any music used in the film and any other copyrighted material.
Record your film onto a standard DVD disc and submit the film in this format to the Sundance Film Festival and provide a back-up DVD as well. Be sure that your DVD will play in a standard DVD player. You may submit your film in HD format, but not Blue Ray. Be sure to submit a backup version of your film on a standard DVD. VHS is accepted, but not preferred.