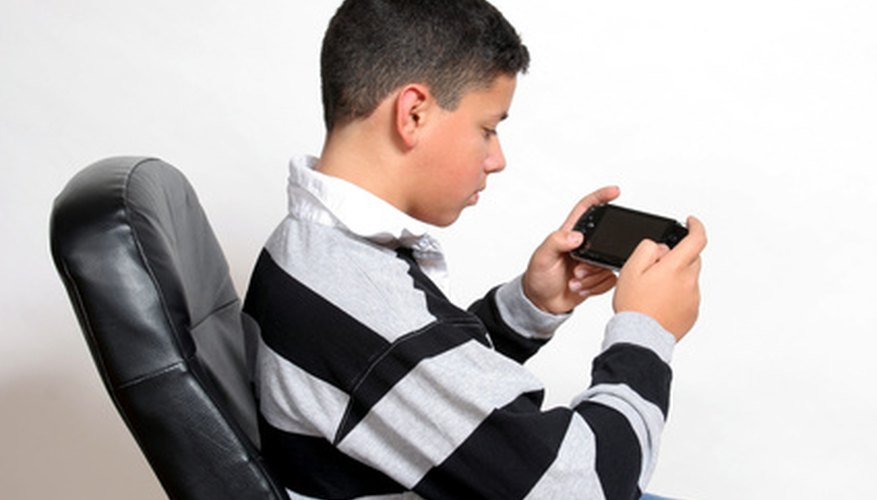 The PlayStation Portable (PSP) is capable of connecting wirelessly to the Internet, downloading and storing gigabytes of games on flash memory, communicating over Skype, watching UMD movies, all while playing the latest games. It is a mystery why the makers of the PSP did not include a Bluetooth receiver in the mix. Fortunately, there are some ways to remedy this oversight.
The PSP Go
For those who have the money, you might just want to invest in the PSP Go. The PSP Go is the newest incarnation of the portable gaming system and boasts an internal Bluetooth. In fact, the PSP Go is diskless and will rely heavily on Internet and Bluetooth connections in order to interact with the PlayStation 3 (which is already Bluetooth enabled) and with the PlayStation Network.
The obvious disadvantage to upgrading is that none of your disk games or UMD Movies will work with the new player.
The Dongle
Another way to make your PlayStation Portable Bluetooth ready is by purchasing a Bluetooth dongle to fit into the headphone jack. This will not allow two-way communications, but will enable sound through your Bluetooth headset or through your Bluetooth enabled headphones. Most Bluetooth dongles which are suited to the headphone jack will work with the PSP, although some varieties are limited by physical incompatibility (e.g. recessed casing around the headphone jack.) Also, it is important to note that the older models of PSP (Version 1000) have a specialized headphone input which only works with certain headphone inputs. Currently, there are no Bluetooth dongles sold for these versions of PSP.
Finding the Right Bluetooth
If your PSP is capable of using an external Bluetooth adapter, shopping for the right one may be a bit distressing. Many dongles are big and bulky and can dampen the portability of your player. Two notable exceptions are the Logitec PSP Bluetooth headset and the EverE Bluetooth audio transmitter for the PSP.
The Logitec Bluetooth headset is a headset and transmitter bundle which requires no pairing since the headset is specifically designed to find the individual Bluetooth radio. The transmitter plugs into the PSP's headphone jack, while the headphones (connected together by a small wire which fits behind the head) rest free of your PSP. This Bluetooth bundle is only capable of receiving sound from the PSP, but can also be dual paired with a Bluetooth capable phone using an integrated microphone for speech during calls.
The EverE Bluetooth transmitter is a fully capable Bluetooth transmitter which slides onto the bottom of the PSP. Its low-profile design and full range of capabilities makes this the best option for the gamer who wants to talk on Skype or listen to game play without the hassle of wires. The drawback to this device is that it is not accompanied by a Bluetooth headset, but it will work with most headsets on the market today.