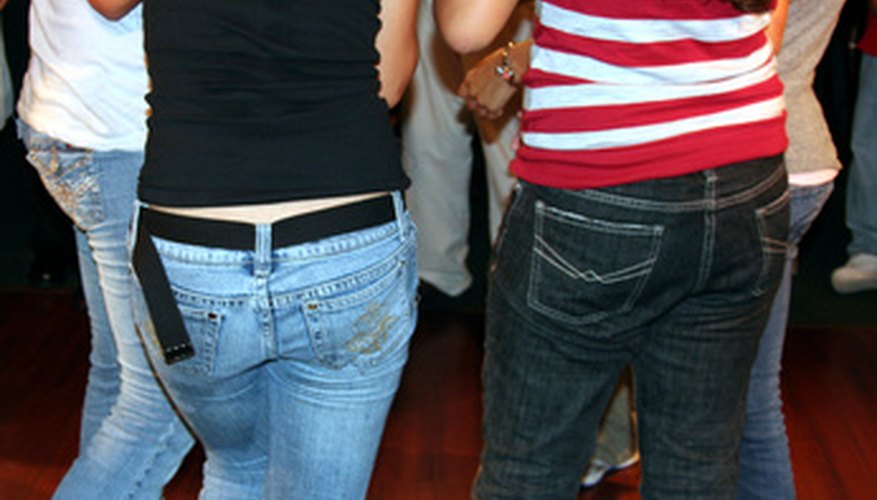 Underage clubs are becoming more common as young people demand places to gather with friends and socialize. Many night clubs offer admission to teens 18 and older, and offer specific nights and events open to teens even younger. In Pennsylvania, there are several underage clubs open to teens and replete with live DJs and light shows.
Shampoo Night Club
Shampoo Night Club, located in Philadelphia, Penn., admits teens who are age 17 and over. The club has themed nights, including "Switch it Up" Sundays and "Pink," a club event exclusively for 14- to 18-year-olds. The club is one of the longest continuously-running night clubs in Philadelphia. It has a fun, vibrant atmosphere, patio and DJs that pump everything from electronica to reggae, depending on the evening. Cover charges vary.
Shampoo 417 North 8th Street Philadelpia, PA 19123 215-922-7500 shampooonline.com
Club Revive
Club Revive hosts events for the under-21 crowd in several locations around Pennsylvania for a cover charge of $10 to $20. The club is open to teens who are age 14 to 20. The club, started by parents with teenagers of their own, is dedicated to letting teens have fun dancing and watching light shows without endangering and exposing young adults in more mature club atmospheres. Alcohol is not served at Club Revive events.
Club Revive Locations vary clubrevive.com
Club Flow
Club Flow offers admission to individuals under 21 years of age. Popular with crowds that like trance and house music, Club Flow is modern and modeled to fit the hipster clientele it attracts. The club is complete with an oxygen bar. Note that there's an adult entertainment establishment specifically for women, The Cave, located behind the club. Individuals must be 18 or older to enter.
Club Flow 700 N Delaware Ave. Philadelphia, PA 19123 215-923-0504