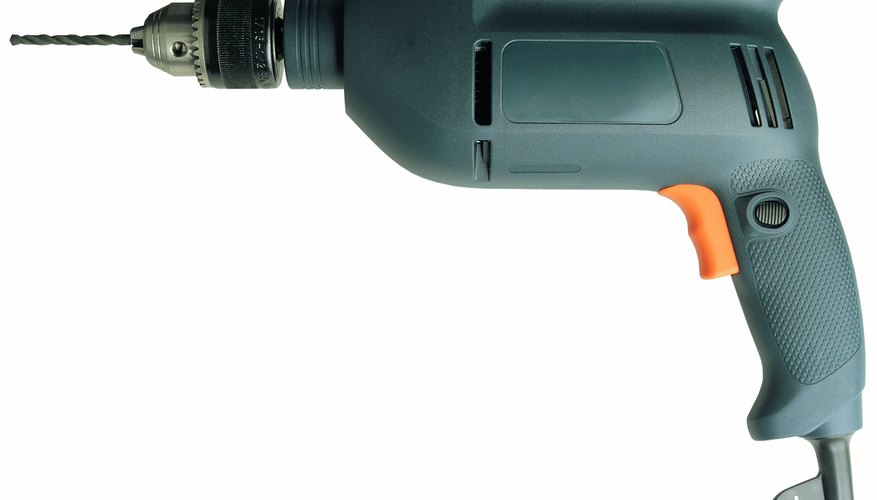 Stockbyte/Stockbyte/Getty Images
Clear vinyl windows allow you to enjoy your boat in all kinds of weather. A series of windows can be made to form an enclosure that will not only keep your boat's occupants dry—it will help keep them warm as well. Marine-grade clear vinyl has been specially treated to resist the damaging effects of UV rays and is the recommended choice for boat windows. Items needed for sewing your own marine clear-vinyl windows are available at awning and boat-cover fabrication shops.
Hold a section of the clear vinyl up to the window area. Use the vinyl marking pencil to trace the outer edge of the window.
Cut the vinyl along the marks. Measure each edge of the cut vinyl and cut a corresponding length of marine-grade fabric that's 2 inches wide.
Fold over 1/2 inch of the long edges of the fabric strips and sew a stitch line along the folded edge.
Place a fabric strip along one of the edges of the cut window, working from the outside of the window. The side of the window that faces the water is considered the outside.
Line up the raw edge of the fabric strip with the edge of the window, with the body of the 2-inch strip lying on the clear window. The finished edge of the previously hemmed strip should be facing outside.
Sew the fabric strip to the window, following the same stitch line that was made when the strip was hemmed. Repeat the process on the other three edges of the window.
Start at a corner of the window and tuck the combined window edge/raw fabric edge into the fold of the folded binding. Run a stitch line along the inside edge of the binding, making sure to catch the window, fabric and both sides of the binding in the stitch line.
Punch holes around the perimeter of the window 3/4 of an inch in from the outside edge, starting at each corner and evenly spaced no greater than 8 inches apart. Set the snaps in the holes using the setting tool, with the button to the outside and the socket facing inside.
Hold the window in place on the boat. Mark the boat at each window snap location.
Drill 1/8-inch holes at the marks. Screw the snap screw studs into the holes.
Snap the window into place and check for fit. The window can be easily removed and stored when not needed.
Tip
Marine clear vinyl is too thick for most home sewing machines to handle—an industrial sewing machine can handle the job with ease.
Warning
Clear window vinyl scratches easily. Clean your work surface of any sand or other abrasive substances before beginning work on the vinyl.