Overview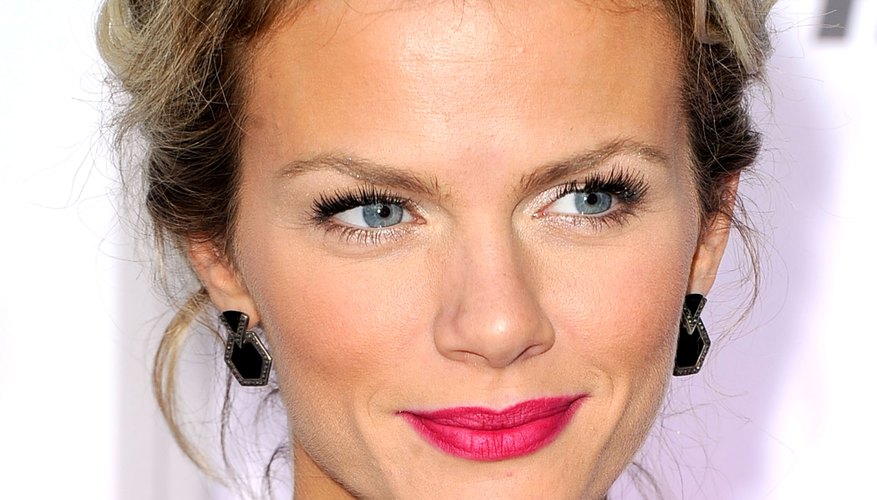 Wherever women go, they want to make a statement, and bold lips are just the way to do it. "They enter the room with devastating drama and always leave a lasting impression," says Vanessa Elese, a New York-based makeup artist. "It's essential to choose makeup that punctuates them without too much fuss," like model and actress Brooklyn Decker does here with simple black eyeliner and a touch of color on the cheeks.
Going the Distance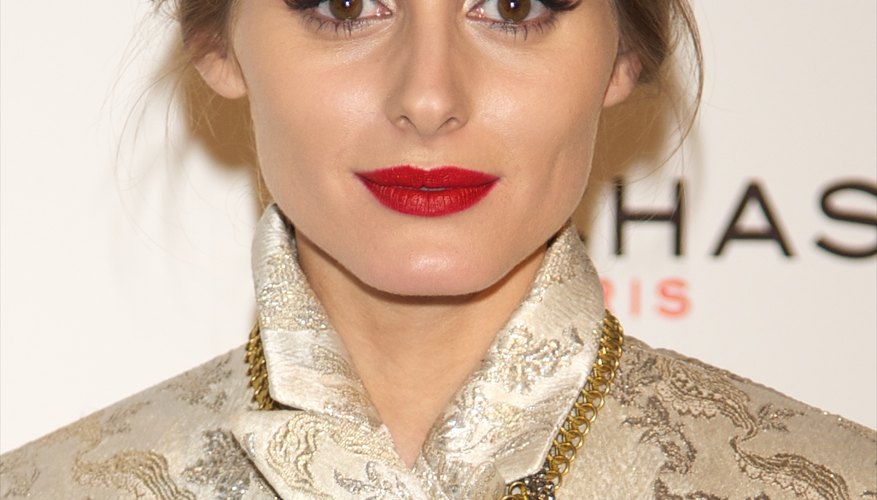 The best part about a bold lip -- aside from the fact that they're super sexy and take your look to the next level -- is that every woman can pull them off with a variety of makeup looks, Elese says. For a style that's feminine and flirty, try pairing a true red lip with a sheer but shimmery eye and long lashes, like TV personality Olivia Palermo does here at an event in Madrid.
A Subtle Statement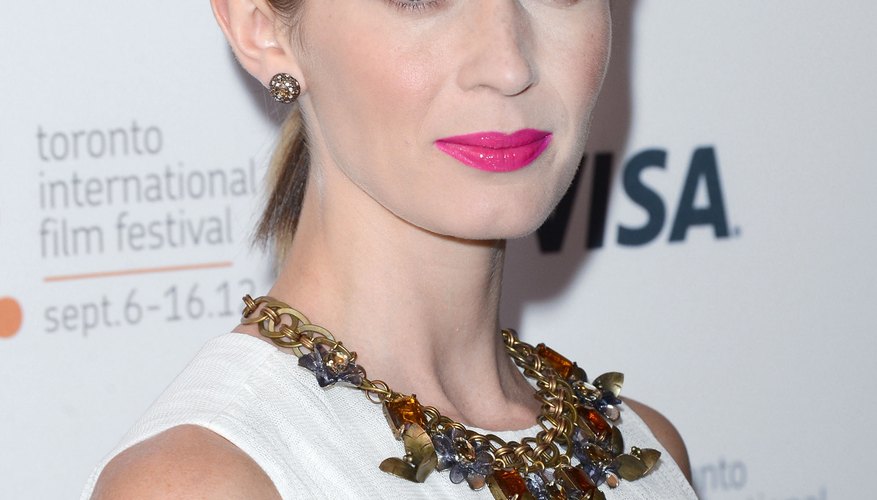 When playing with a bold lip, keep all attention on your perfect pout by sticking with subtle, barely there eyes, like actress Emily Blunt does here at the 2012 Toronto International Film Festival with a sheer shadow and just a coat of mascara. "Play it simple," Elese says. "Try applying your lips first and then gauging what else you might need to further complete your flawless look."
Just Dew It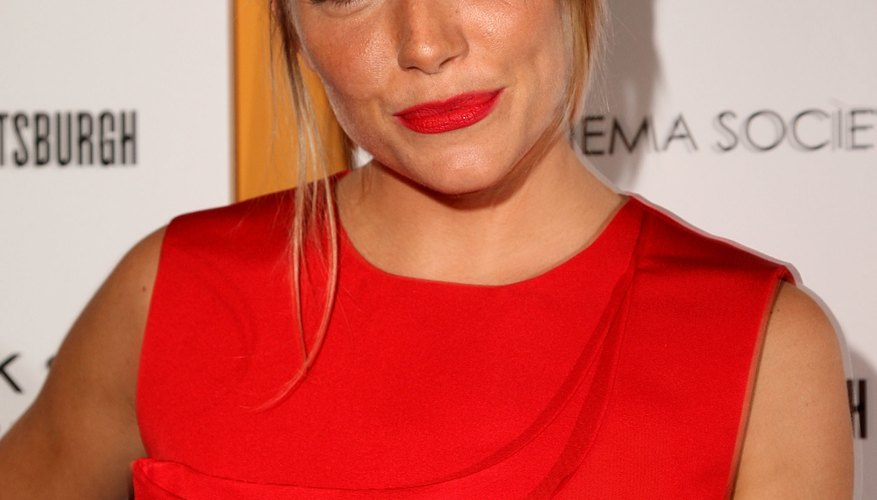 Keep your look sexy but playful by going for a punchy red lip and dewy, sun-kissed skin, like the look actress Sienna Miller shows off here at a movie premiere in New York. Blend liquid highlighter into cheekbones, around the eyes and down the bridge of your nose to look instantly luminous. You can also start with a brightener primer and apply cream blush to the apples of your cheeks to achieve the look.
Brilliantly Bronzed
If matte skin is more your thing, you can still get a glowing look to pair with a bold lip by brushing bronzer onto your cheeks, forehead and down your nose. Amp up the sex appeal by opting for a vampy, wine red lip, like the one actress Kate Bosworth shows off here at the 2012 Metropolitan Museum of Art's Gala in New York.
Balancing Act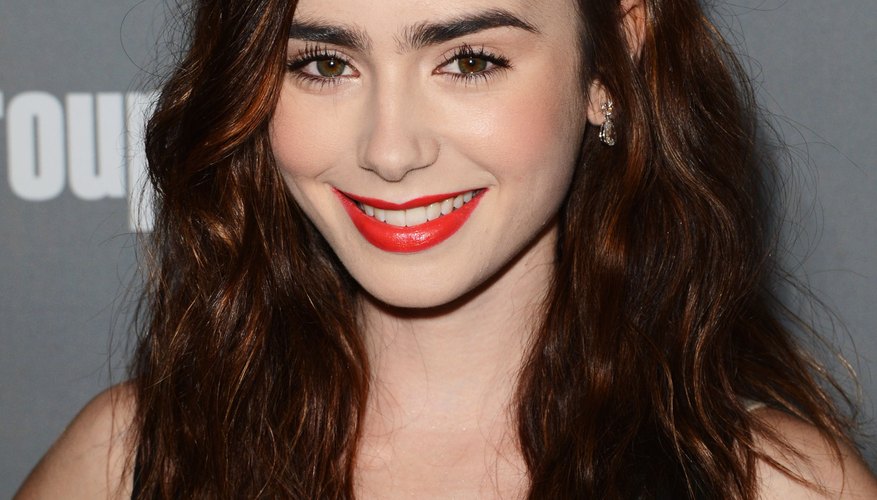 Think a bold lip is too overwhelming? Try balancing out the look by opting for thick, defined brows on top, like actress Lily Collins shows off here at the 2013 Costume Designers Guild Awards. Use an eyebrow gel, brush and liner to perfect the look, and opt for a classic red lip, minimal eye makeup and just a hint of color on the cheeks.
A Sultry Combo
Nothing says sexy like a smoky eye and a bright red lip color, as actress Angelina Jolie proves here at the 2012 Academy Awards. Stick with shades of charcoal gray and be sure to accentuate lashes with several coats of black mascara for the ultimate sultry look. Top it all off with a bit of sheer lip gloss for an extra dose of shine.
Sweet as Sugar
For a look that's as sweet as it is stunning, get playful with pink lips and candy-colored eyes, like the pink and silver blue combo singer and actress Jennifer Hudson pulls off here at an event in New York. Define top and bottom lash lines with a thin swipe of liquid eyeliner, then add a heavy dose of black mascara to keep eyes from getting lost in the color.
A Classic Act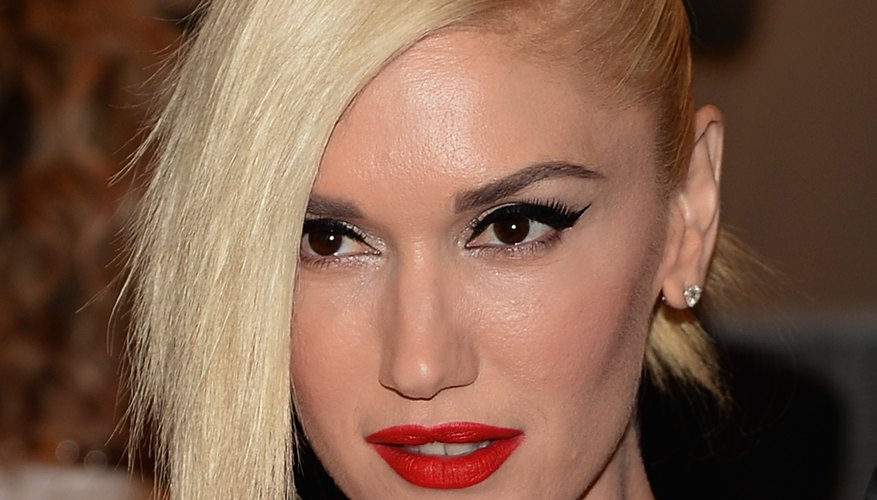 No look is more timeless and beautiful than subtle cat eyes and classic red lips, like those singer Gwen Stefani shows off here at the 2013 Met Costume Institute Gala in New York. "The 1950s had a tremendous red lip that was the height of sophistication and sensuality," Elese says. "Today we get to embrace that same trend."