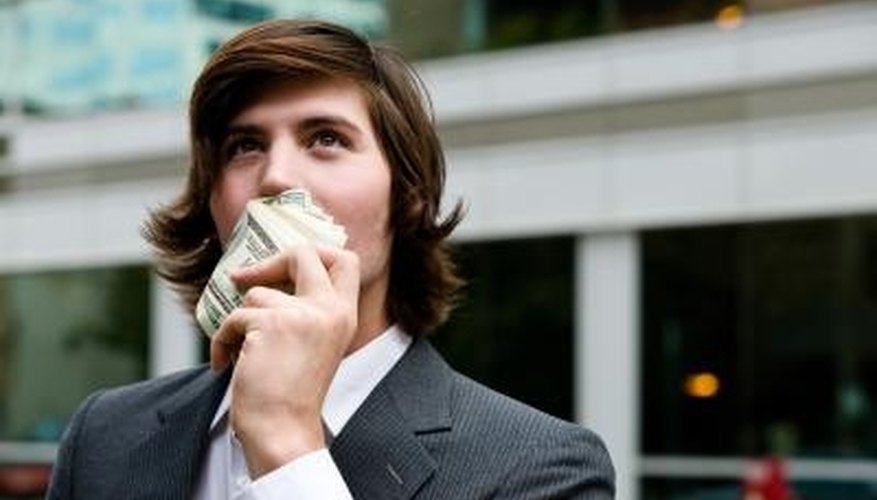 Jupiterimages/Photos.com/Getty Images
Reading is used in virtually any field of work, but some jobs require it more than others. You won't make millions reading the Sunday comics, but you can start a new career or earn extra money through reading. The publishing industry offers many opportunities for people to use their reading skills while earning a living.
Explore Careers That Require Heavy Reading
Learn how to proofread. This is a skill you can learn to make a steady income. Not only English majors take this up, but those with an eye for detail who enjoy working independently.
Study proofreading symbols (a series of markings used to correct mistakes on copy). Obtain the classic text 'Associated Press Stylebook and Libel Manual,' which includes all the proofreading symbols. You can find it at local bookstores or in your library's reference section.
Know where proofreaders work. Publishing companies, advertising agencies, medical and legal fields, newspapers and magazines all employ proofreaders.
Become a manuscript reader. Publishing companies need people, typically editors, to read and evaluate manuscripts. The background needed for this job is usually a college degree or related work experience.
Research editorial jobs. Most all editorial jobs require some form of reading coupled with editing duties.
Find Freelance Jobs Involving Reading
Learn how to start an at-home reading business. Refer to the book by Bruce Fife 'Make Money Reading Books,' available through Amazon.com (see Resources below). It's written by an editor for an independent publisher who has worked with freelance readers throughout the country.
Explore the freelance reading jobs in the reference book. Publishing companies hire people to read books, unpublished manuscripts and magazine articles.
Read a book then write a review about it. Get on the mailing lists of the major publishing companies to receive advance copies of texts.
Contact editors of newspapers, magazines and websites requesting they publish your work. Send them a letter along with a copy of your review.
Become a script reader. Talent agencies that work with screenwriters need readers to wade through the many scripts they receive and write summaries of their plots. This type of job is usually obtained through personal connections in the entertainment industry, though it would not hurt to send out your resume. Target the literary departments of larger agencies first.
Tip
A college degree is not required to make money as a freelance book reader, but it's helpful. You do need to have a love for reading and good comprehension skills. Writing a book review is an easy way for a new writer to break into publishing and, eventually, make money reading.
Warning
Watch out for work-at-home scams claiming you can make tons of money reading at home. A big red flag is a request for start-up fees or money for supplies.