Size 10 white crochet cotton thread
US #2 double-pointed or circular knitting needles
Snowflake knitting pattern
There is not a lovelier holiday decoration than a pretty lacy snowflake hung in a window, draped on a tree or included in a greeting card. If you knit a couple of snowflakes each week through spring, summer and fall, you'll have plenty to decorate anything you want come December. You can even knit enough to join together as a pretty holiday tablecloth for a special family gathering.
Gather your materials. Before you begin knitting you will want to determine how many snowflakes you'd like to make. The pattern provided (originally by Judy Gibson) makes one 4-by-4 inch snowflake. You will need to repeat the pattern for each snowflake you need for your project.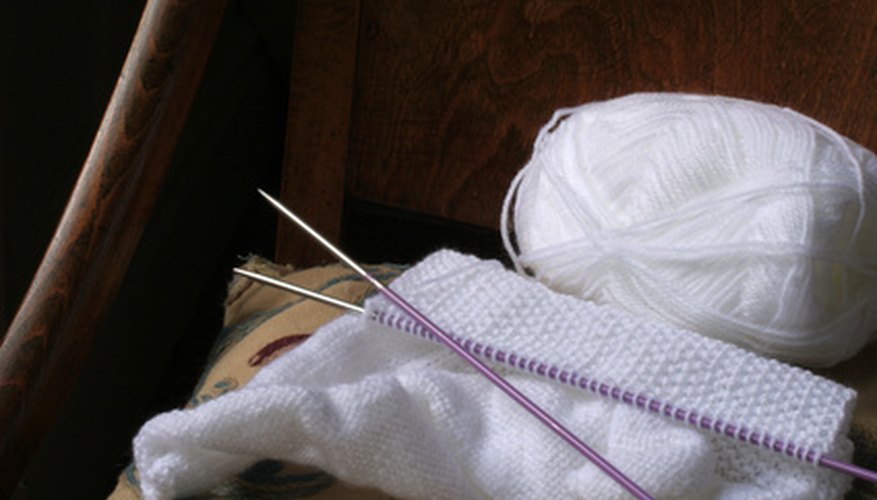 Cast on 12 stitches and join on double-pointed or cord joined knitting needles.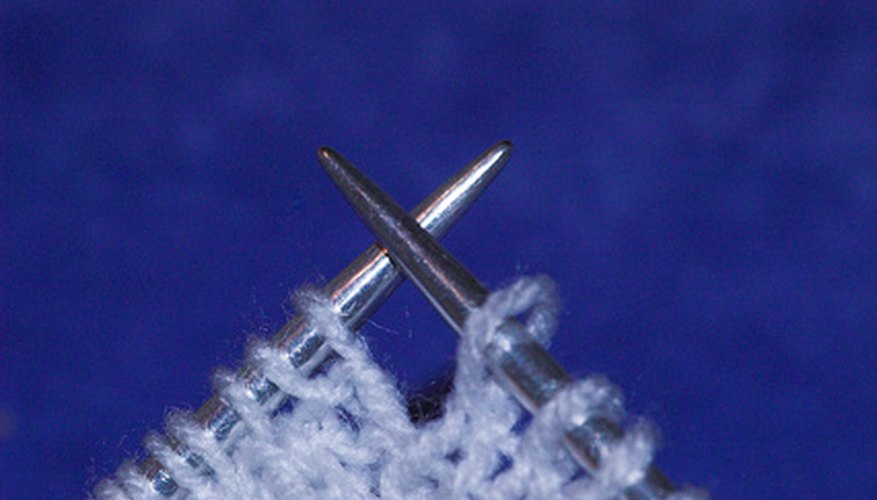 Knit 12, and then follow the pattern below. Repeat six times per round. On alternating (or even rounds), repeat k12. Rnd 1: k1, yo, k1, yo Rnd 3: k1, yo, k1, yo, k1, yo, k1, yo Rnd 5: k1, yo, k1, yo, k1, (slip 2 as if to knit together, k1, p2sso), k1, yo, k1, yo Rnd 7: k1, yo, k1, yo, k2, (sl 2, k1, p2sso), k2, yo, k1, yo Rnd 9: k1, yo, k1, yo, k3, (sl 2, k1, p2sso), k3, yo, k1, yo Rnd 11: k1, yo, k1, yo, k4, (sl 2, k1, p2sso), k4, yo, k1, yo Rnd 13: k1, yo, k1, yo, k5, (sl 2, k1, p2sso), k5, yo, k1, yo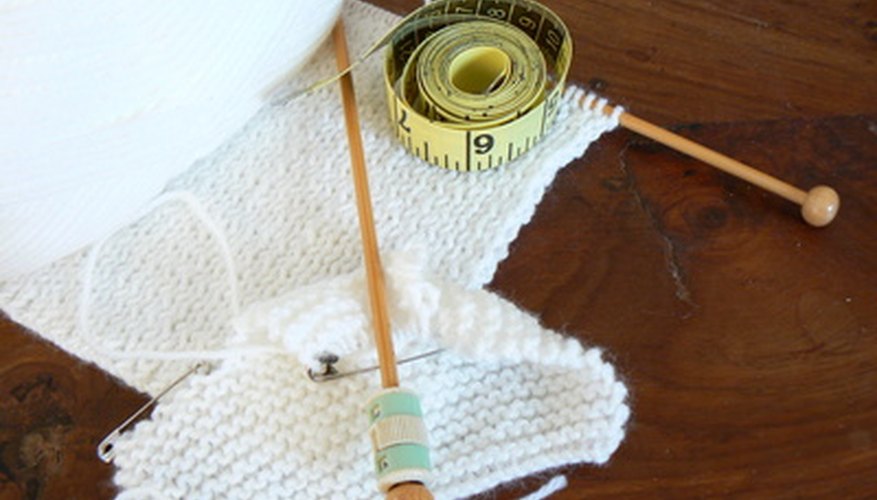 Bind off on an even row and join your snowflake together.
Finish your project. Once you've knit enough snowflakes, finish your project by starching and adding ornament hooks/suction cups to make ornaments. Or, join your snowflakes together to make a tablecloth or other lacy piece.
To add additional edging, you can try crocheting around the outside of your snowflake in matching or complimentary yarn.

Try new projects and techniques. If you'd like to try out another type of knitting project you can try Fair Isle knitting. This type of knitting is named for a small island off the coast of Scotland where the knitters are especially renowned. This is knitting with two or more colors in a row. If you are able to master this technique there are many free snowflake patterns for ornaments, scarves and other handmade gifts.