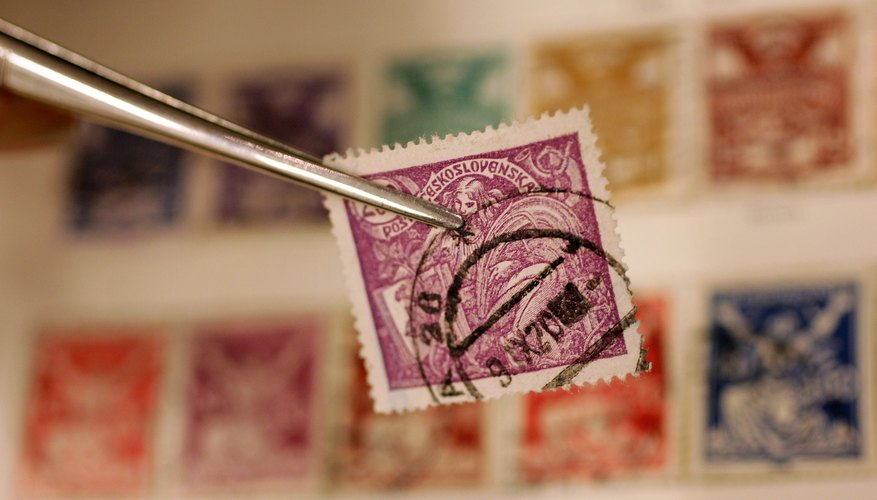 Stamps have been used extensively through history, making them a prized collectors' item for many people. Early 20th century stamps and before are considered to be highly valuable, especially the first stamps that were used in Great Britain and its colonies in the 1800s. Stamps from the United States Civil War are of interest and value to many collectors. However, with so many stamps in circulation, it can be difficult to find a stamp's value. There are several methods to determine how much a stamp is worth.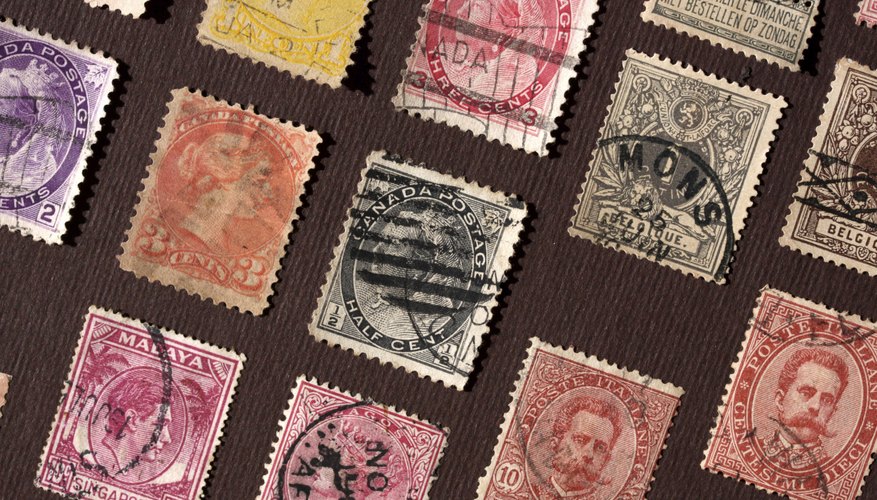 Consult a copy of the Scott Standard Postage Stamp Catalogue, which maintains a list of U.S. stamp values, including historically significant stamps. You can purchase a copy on websites such as Amazon.com or you can borrow a copy from your local library.
Look up specific stamps online. There are websites that allow you to search for a particular stamp, color, theme or value to find the current market value for the stamp. Websites include Find Your Stamp Value.com and Stamp Catalogue.org.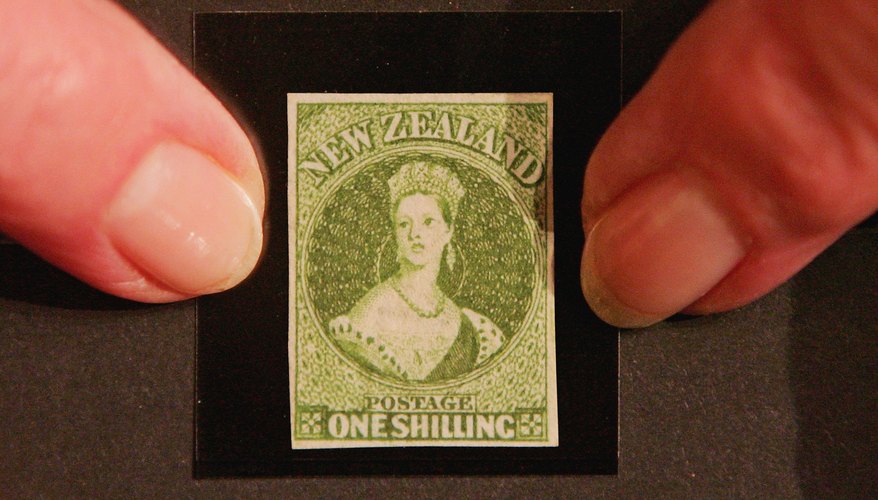 Identify characteristics on the stamp(s) that can influence the stamp value. This includes whether the stamp's design is centered inside the margin. This is referred to as the stamp grade and is a primary factor in stamp value.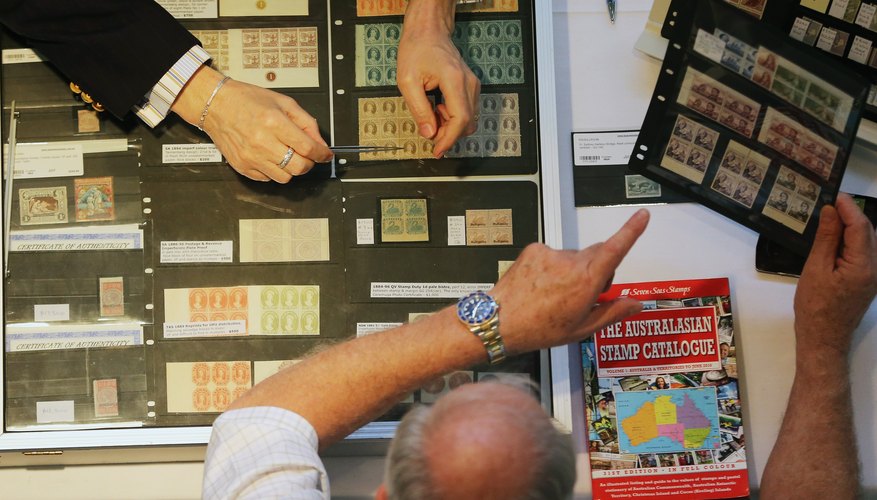 Evaluate other characteristics on the stamp, such as whether there is glue on the back of the stamp, the degree of stamp cancellation (the mark on a stamp once it has been used), the condition of the perforation around the stamp and the stamp's history and material. These are important elements that affect the value of a stamp.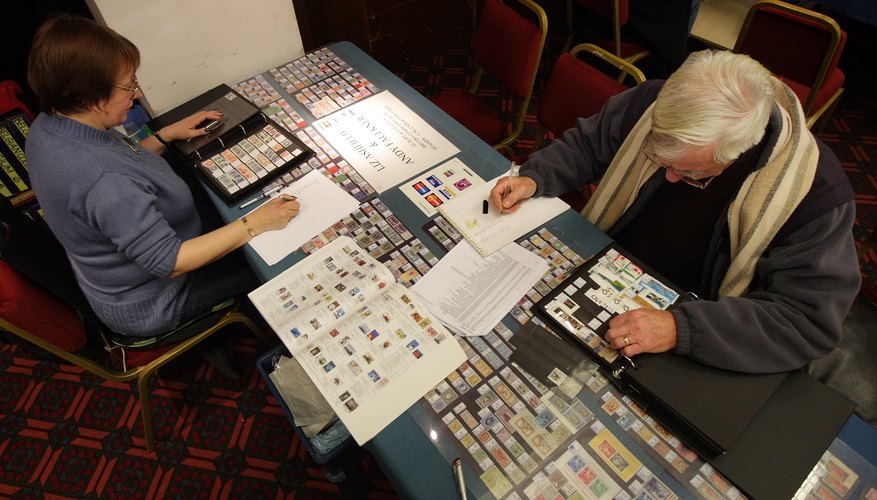 Consult a stamp dealer or antique expert to have individual stamps assessed and appraised to find their current market value. Stamp collectors are known as philatelists and can often provide referrals to stamp dealers in your area.