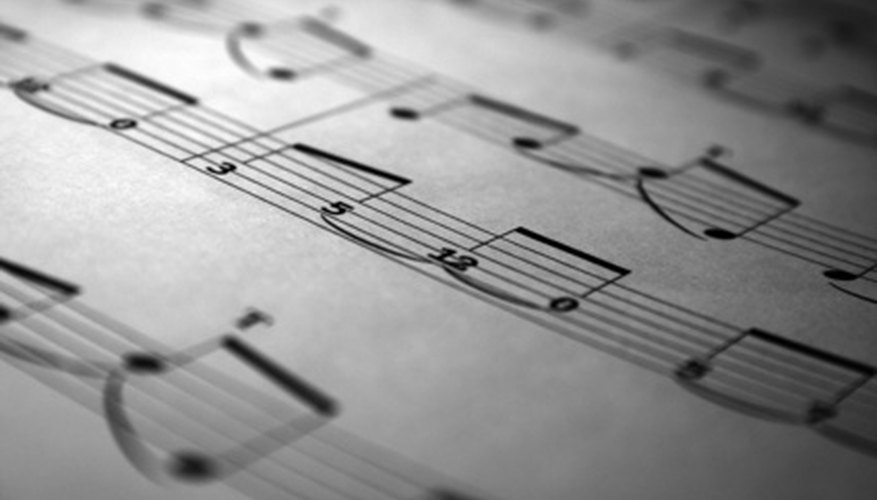 There comes a day when everyone must write a review, be it a school assignment or a requirement at work. Fortunately, writing a music review is fairly simple and all you need are a great set of ears, a pen and paper. Reviewing music can be one of the more light-hearted areas of expertise, but it still requires a heavy knowledge of music as well as proper writing techniques.
Decide what you are going to review. It can be a song, an entire performance, an album or an artist's overall career. Start listening. This will be what your review revolves around.
Decide what you want your reader to know about the music you are reviewing. Be specific as music spans a rather large audience. Will it be good for dancing or more suitable for quiet background listening?
Explain why a song is good for dancing or is a better fit for a quiet get together. Give your readers reasons why you feel this way and point out examples in the song. Perhaps the first two minutes of the song start out slowly and with intensity. Moving into the third minute, the song begins to pick up momentum and gradually gets louder and more upbeat.
If you're a musician reviewing another musician, do not give leeway. Be as critical as possible when necessary and praise when it is deserved. The goal of a review is to give your readers the best description of the music and to help the musician understand where he might need improvement.
Don't write about yourself. Though your opinion is an important part of any review, it must not be the focus. Also, keep it comfortable. Imagine you're talking to a friend about what you're reviewing. This will give your piece a more relaxed feel and allow the readers to better interpret what you are writing.
Compare what you are writing to another song or album. You can compare it to other artists' works or other work by the same musician. Visible examples throughout the review help the readers a great deal.
Let things flow naturally. The more relaxed and thought out your review is, the better it will be understood. It's usually a good idea to have someone proofread when you are done so you can get a fresh perspective. She might also spot some mistakes you may not have noticed. Most importantly, just enjoy the music.