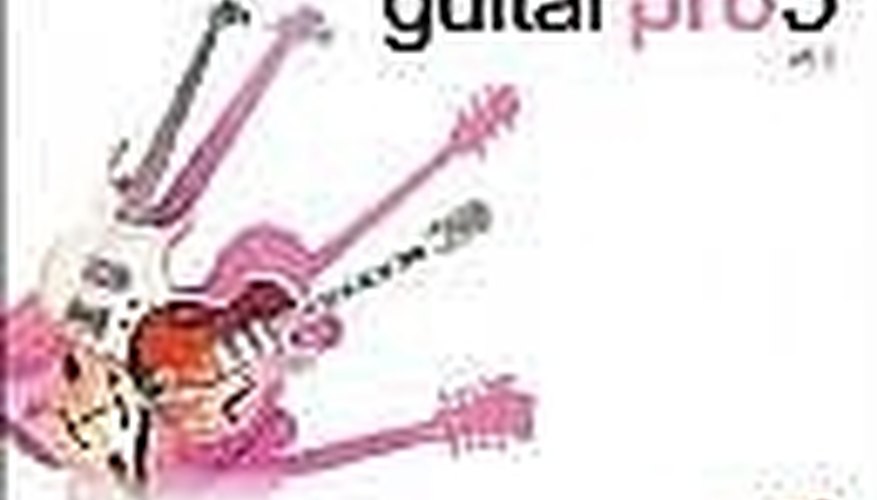 Are you an inspiring musician that wants to get better at your instrument of choice? Do you have your own songs that you have made, but want to write them out in the form of a music score? Well, Guitar Pro 5 is a program that will do that and much much much more. Guitar pro 5 is basically a multi-instrument tablature editor for guitar, bass, drums, keyboards, stringed instruments, brass instruments, woodwind instruments, and much more. It is also a learning tool for for those instruments for musicians just begining or music gods. It's good for accompaniment if your by yourself and need a other instrument parts to beable to play you instrument of choice.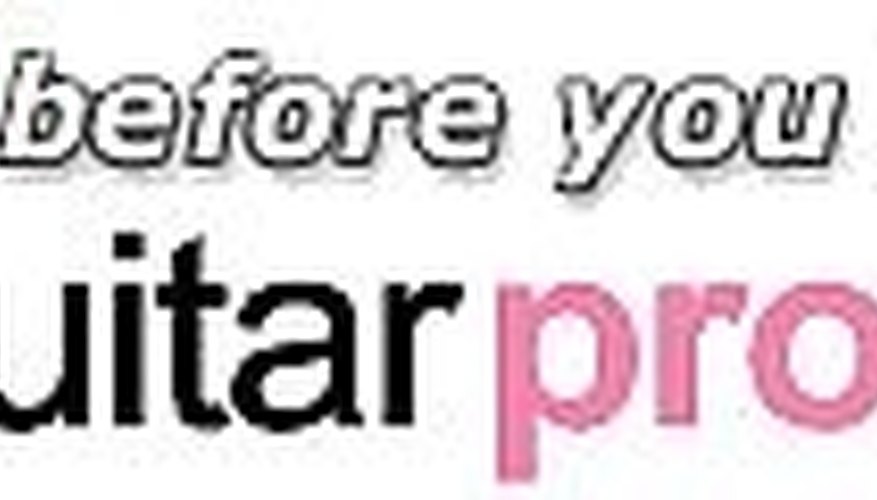 The first thing that you will have to do is get guitar pro 5. Go to this website and download the free trial http://www.guitar-pro.com/en/index.php then install the program. The trail is 15 days and you can buy it at the end of the trial if you want (i recommend it 100%).
Whats in Guitar pro 5
Tablature Editor Scales Tools
Audio Playback
Digital Tuner MIDI & ASCII Import/Export
Metronome Chords Diagrams
Speed Trainer
Guitar and Bass Fretboard A Piano Relastic Instriments Effects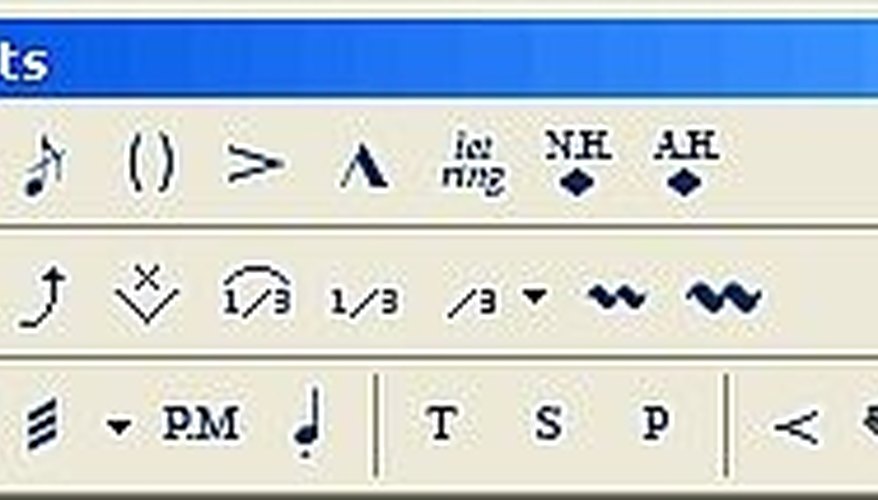 Writing music
Guitar pro 5 is an easy piece of software for writing music. You write the music by using your computers mouse to click on the notes you want on a guitar, bass, and piano or use a midi input directly into your computer from your instrument. It can also support 4-7 string guitars and basses and can hold up to 256 seperate indivudal instrument tracks. Guitar pro 5 works in standard and tablatures notation. It also has every possible symbol and effects for guitars and other instruments.
The Mixer which shows up at the bottom of the program allows you to adjust the volume of each instrument, the pan of them from left to right, mute them, and even turn off some insruments so you can play alone with it.
Guitar pro 5 also allows you to find evey possible guitar chord with a chord diagram show you multiple ways of playing sertian chords. You can also transpose you music so for an example if you find a blues riff you like in the key of E and you want to play it in the key of C you ca transpose it to do that. This program also offers a digital tuner and metronome so you will never have an excuse to be out of tune or out of time again. And what is also great about the turner is you can adjust how you tune your guitar so you can tune it a half-step down like a lot of bands do. Guitar pro 5 also shows you visually what is playing while its is playing by red dots on the keyboard or guitar fret board so it makes learning songs and notes easy and fun
Their well over 50,000 guitar pro tabs of songs from your favorite artists all over the internet so no more reading boring tabs on random internet pages. This website here personally is my favorite http://www.ultimate-guitar.com/ All you have to do is type in your favorite artist or song and find the guitar pro file for it and download it.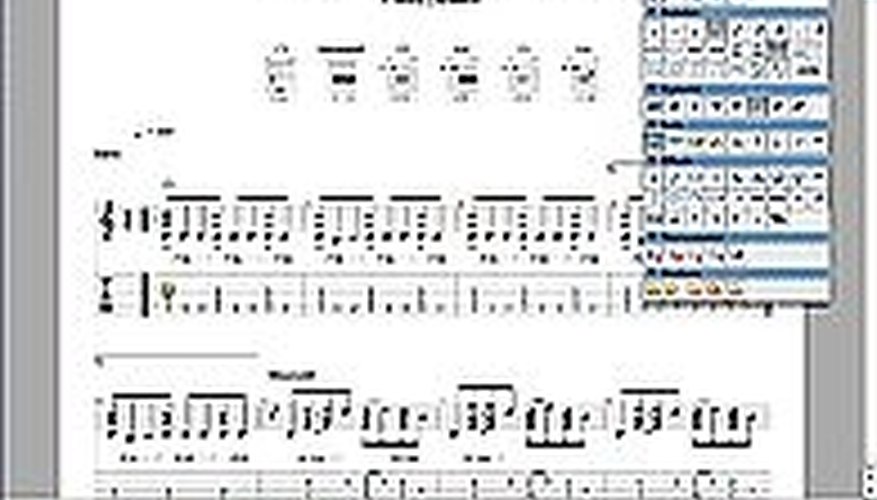 Here is a pdf file on more indepth info on guitar pro
http://downloads.guitar-pro.com/gp5.2/GuitarPro_EN.pdf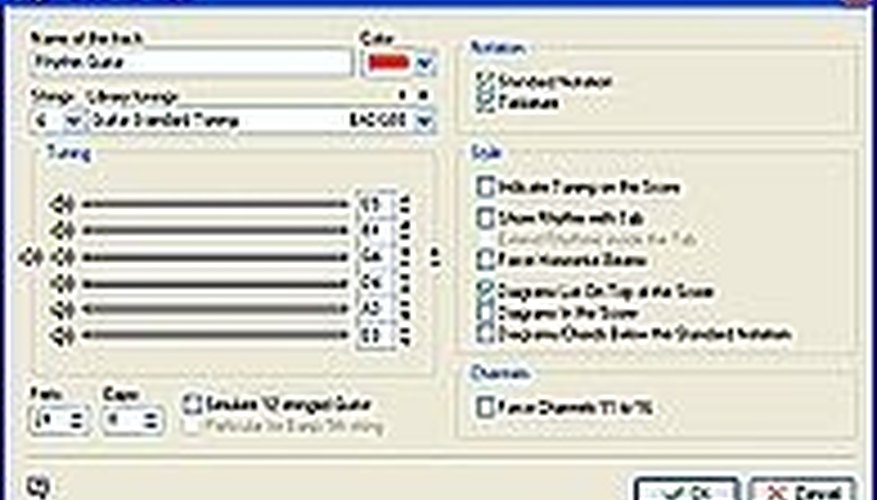 Here are some guitar pro 5 songs that i have made myself.
http://www.youtube.com/watch?v=tq8WB30rocU
http://www.youtube.com/watch?v=YfH8T-RL4bo
http://www.youtube.com/watch?v=CD6GFbWYWt0
http://www.youtube.com/watch?v=_qap7ENchc8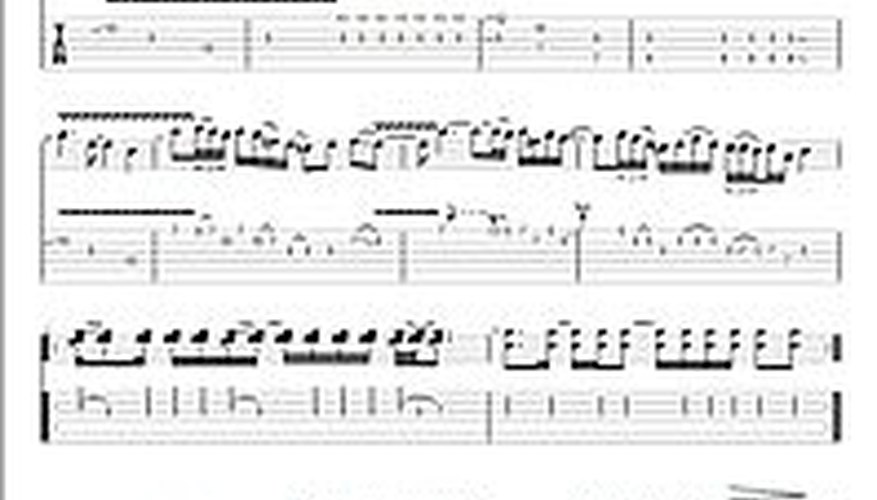 Thats about it i really hope it helps you become a better musician than you already are, I know it did for me.
Tip
You can try before you buy You can find songs from almost very artist Its easy to use and learn wonce you start
Warning
If your not familiar with music this will be a struggle for you, but you will learn fast so don't worry