Overview
Whether for the bedside table or a wedding bouquet, paper flowers are a fun alternative to the fresh-cut variety. They require no water or sun, never attract pesky bugs, and of course, never die. Hydrangeas are classic flowers, loved by many for their large clusters of many little flowers. This easy, do-it-yourself tutorial shows you how to make a paper hydrangea that is sure to last well past summer, even if you lack green thumbs.
Things You'll Need
You'll need two sheets of blue, white, pink or purple paper and one sheet of green paper, one floral wire, pearl head pins and a Styrofoam egg or sphere. You'll also need a pencil, eraser, scissors, a glue gun and a hot glue stick.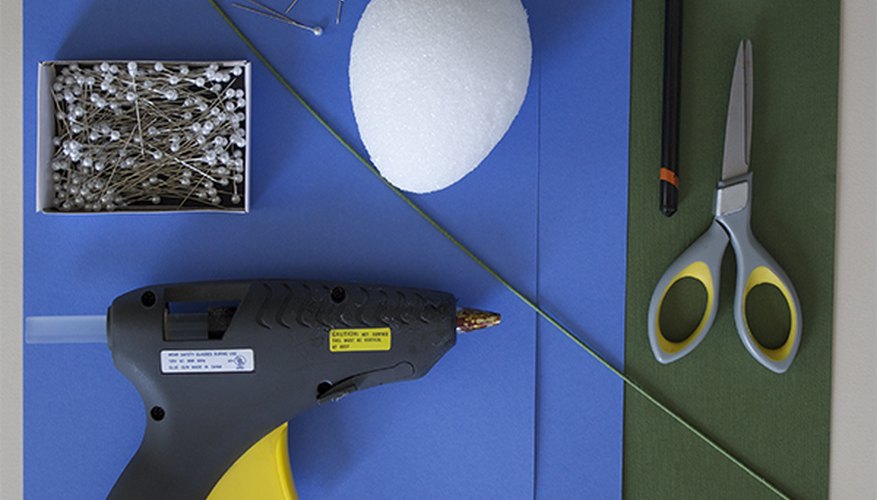 Sarah Hamilton
The Hydrangea Petal
Draw a miniature flower with four petals using the photograph as a guide. The size of the flower may vary depending on the size of the Styrofoam, but approximately 1 inch is a good general size.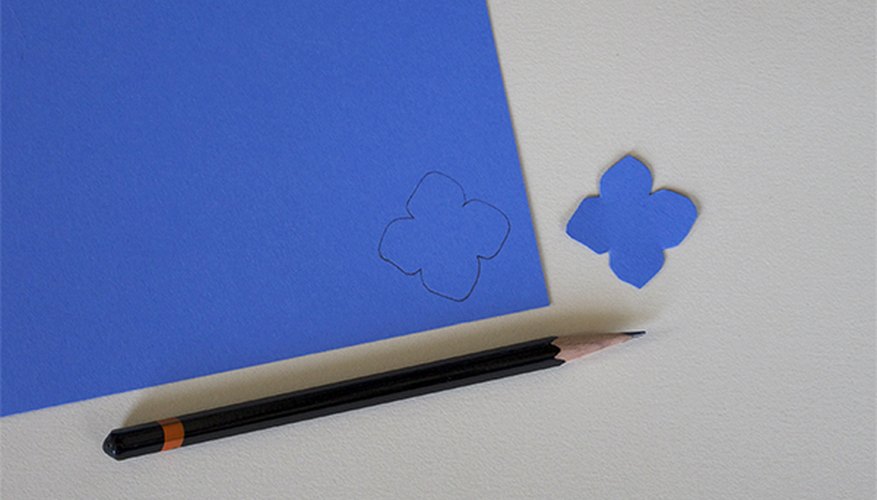 Sarah Hamilton
Cut Out Multiple Petals
Cut out one petal and trace it multiple times. Place one or two sheets of paper behind the petal as you cut to make multiples at the same time. Cut out approximately 40-50 petals. Erase any pencil marks still showing.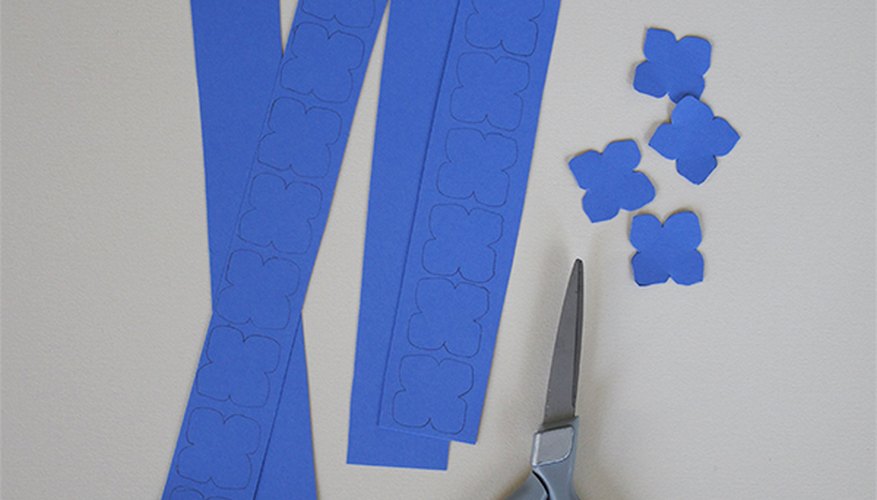 Sarah Hamilton
Curl the Petals
Roll each petal around the pencil to curl it inwards.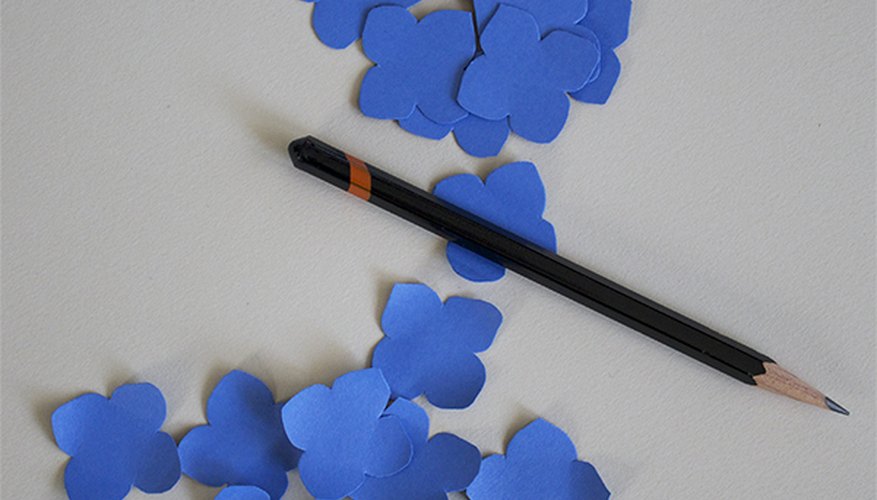 Sarah Hamilton
The Hydrangea Stamen
Place a pearl head pin through the middle of each petal to create the stamen.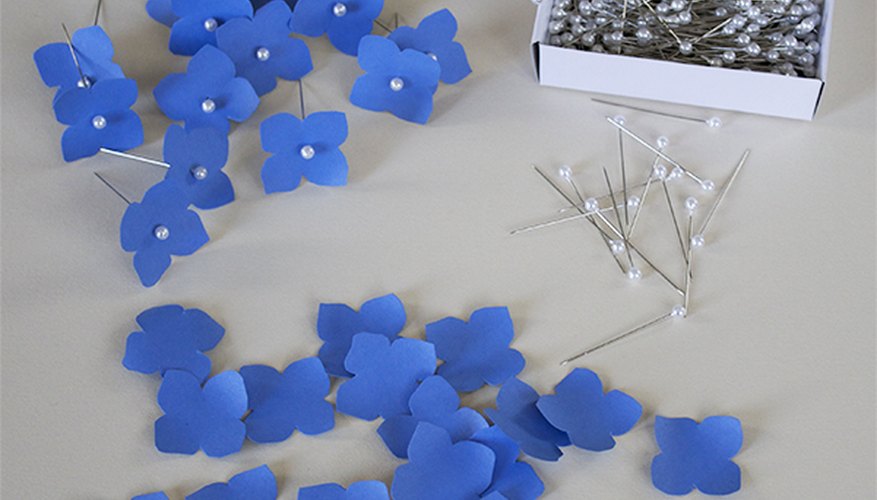 Sarah Hamilton
Form the Hydrangea
Press the pins with petals into the Styrofoam egg, overlapping them as you cover all sides of the shape.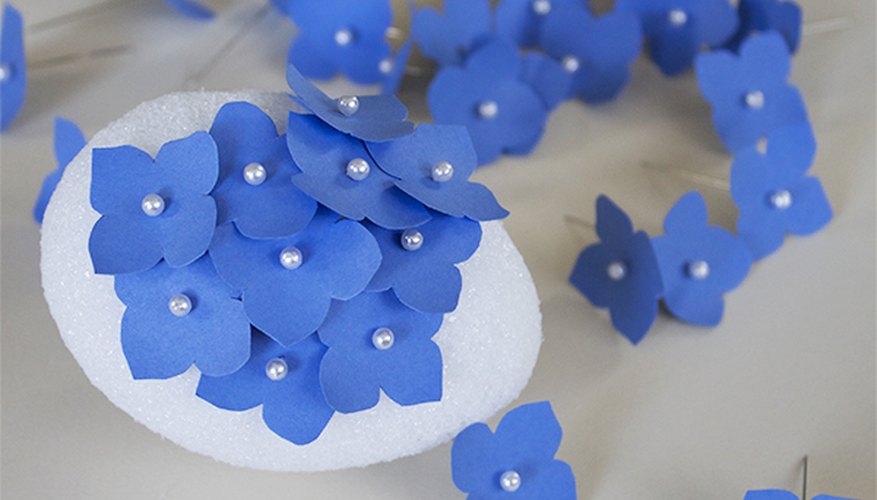 Sarah Hamilton
The Stem
Fold the floral wire in half. Wrap one side of the floral wire around the other to create a stem.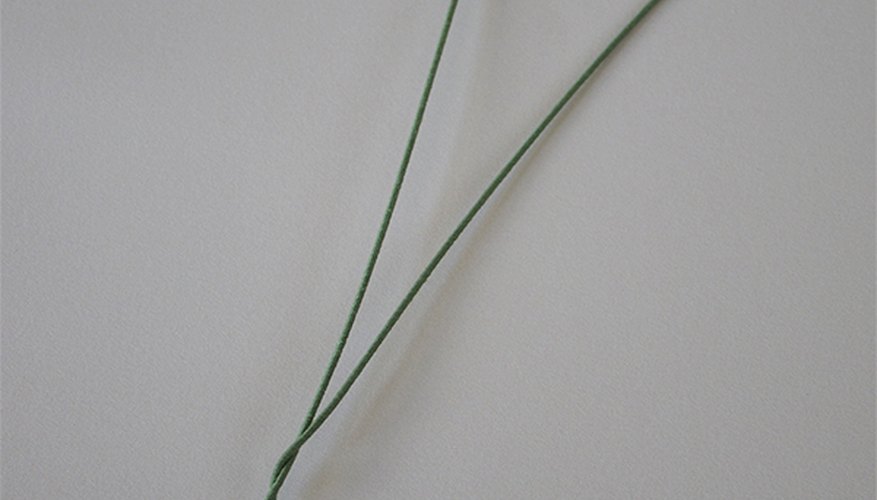 Sarah Hamilton
Attach the Stem
Push the floral wire into the Styrofoam between the petals.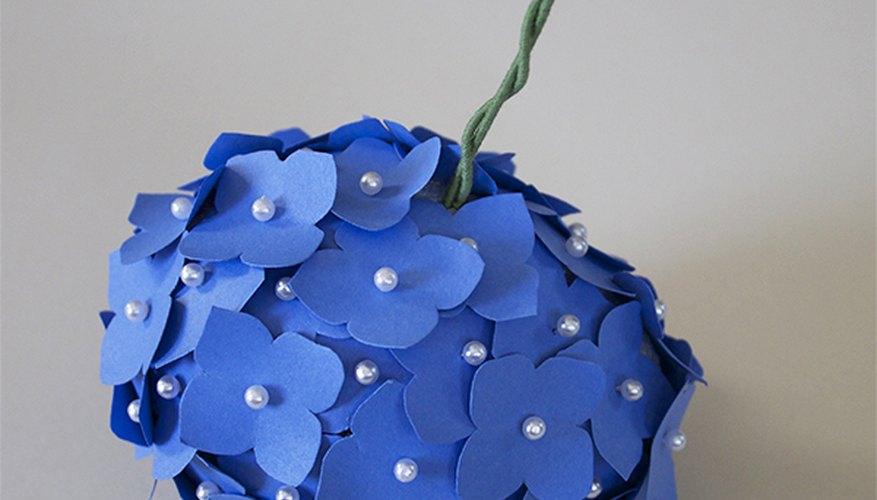 Sarah Hamilton
Hydrangea Leaves
Fold the green paper and draw half of a leaf using a photograph as a guide. A hydrangea leaf is a large teardrop shape with a jagged edge.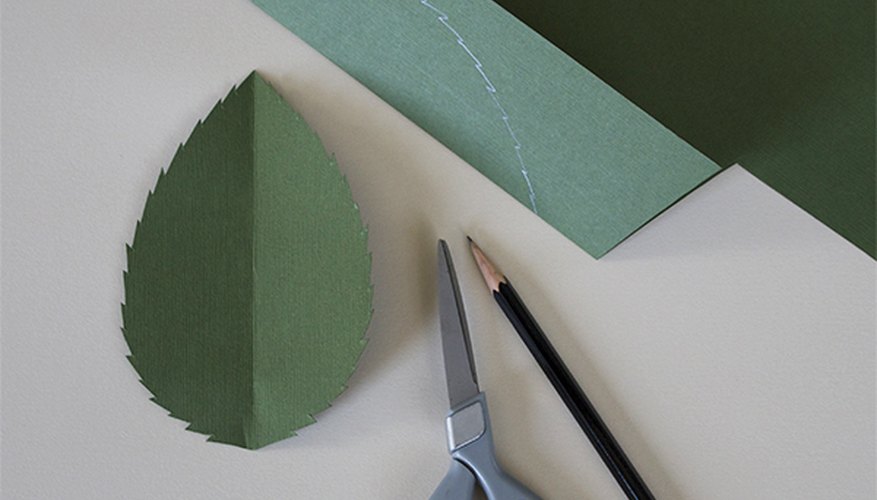 Sarah Hamilton
Cut Out the Leaves
Cut out each leaf, snipping the jagged edges in one direction first, then the other. Cut out at least two leaves.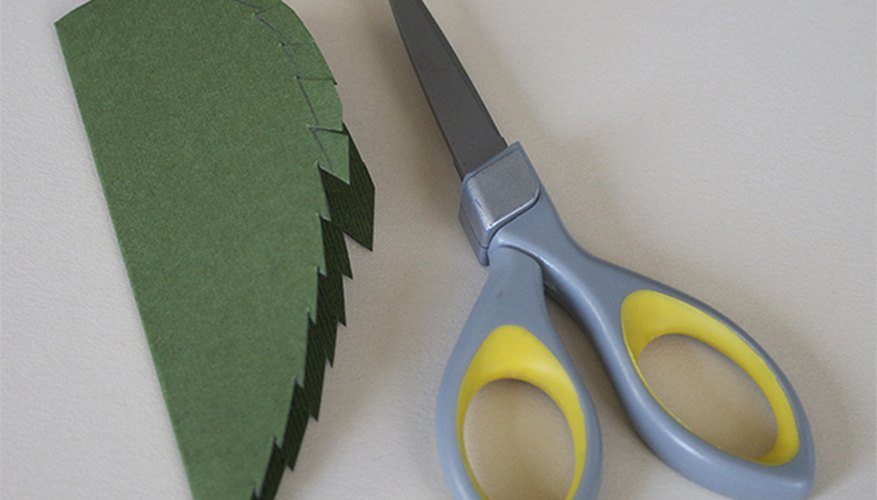 Sarah Hamilton
Attach the Leaves
Place a small amount of glue at the bottom center of the leaf and attach it to the stem just below the flower.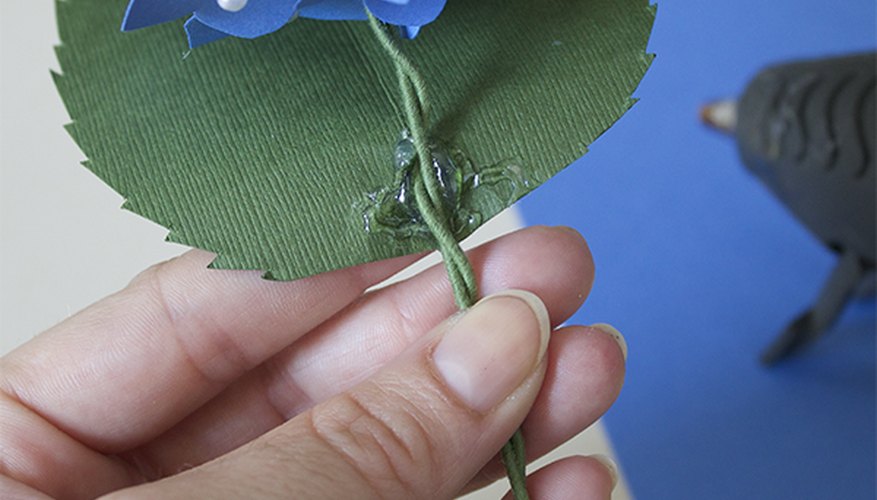 Sarah Hamilton
Finishing the Hydrangea
Add a small amount of glue to the second leaf and place it on top of the first leaf. Hold it together with your fingers until the glue sticks and let the glue dry. Now your hydrangea is ready for flower arrangements.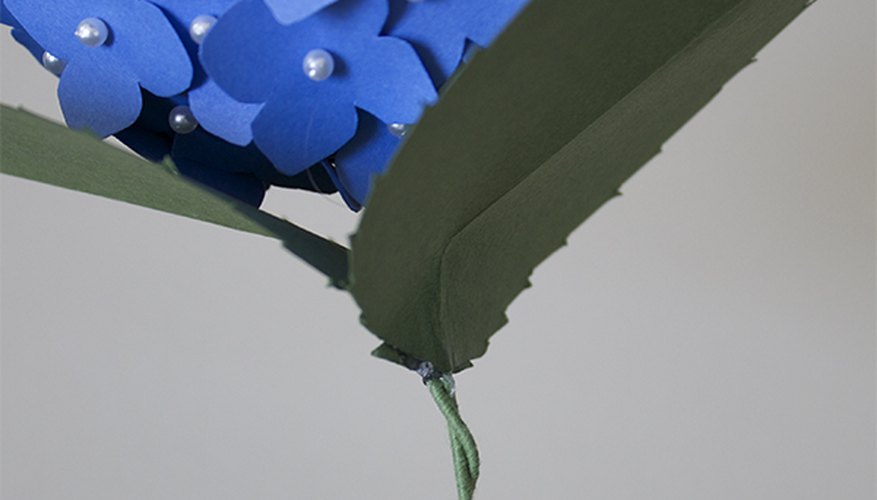 Sarah Hamilton