Pink crepe paper
Green crepe paper
Scissors
Floral stems
Floral tape
Cotton balls
Making paper flowers is an easy, economical and fun way to decorate for a special occasion. Paper flowers can be made in many colors and styles. This pattern is for a peony, a very pretty showy flower which is found in nature from a pure white, to a pale pink varying up to a vibrant magenta. These make wonderful wedding flowers.
How to Make Paper Flowers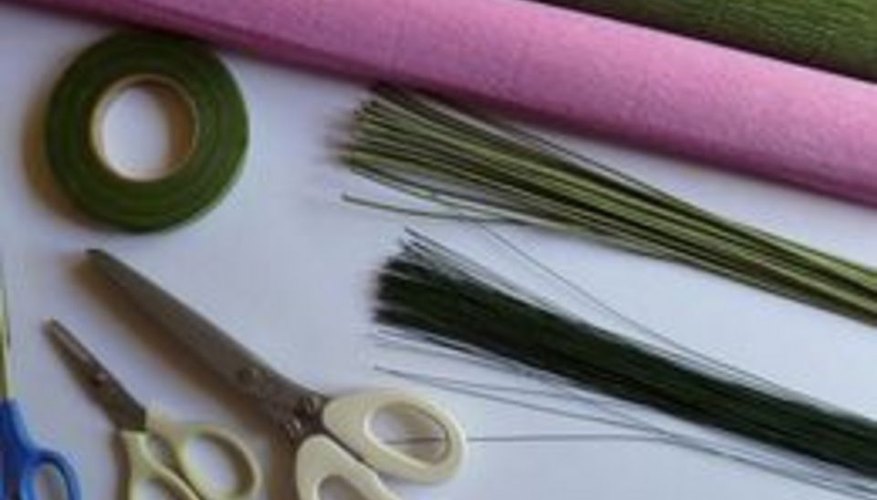 Debbie Williams
Gather supplies needed. Crepe paper is hard to find in local stores and must be ordered online in most places. Please see the last slide for an itemized list of tools and materials.
Debbie Williams
Cut a 1 1/2-inch circle from the pink crepe paper. Stick a floral stem through a wad of cotton and place it in the center of the paper circle.
Debbie Williams
Gather the paper around the cotton ball and twist it around the stem. Secure it in place with the floral tape. Cut out 8 of the small template pieces from the crepe paper. Cut 16 medium-sized pieces and 8 large pieces.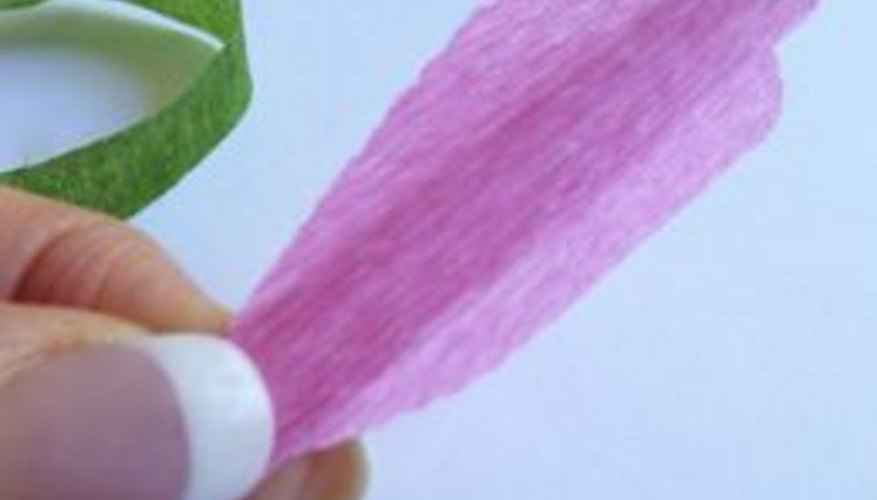 Debbie Williams
Fold a pleat into the first small petal piece and place it on the bud stem about halfway above the bud. Secure in place with floral tape. Place the next two petals, overlapping each previous piece as you go.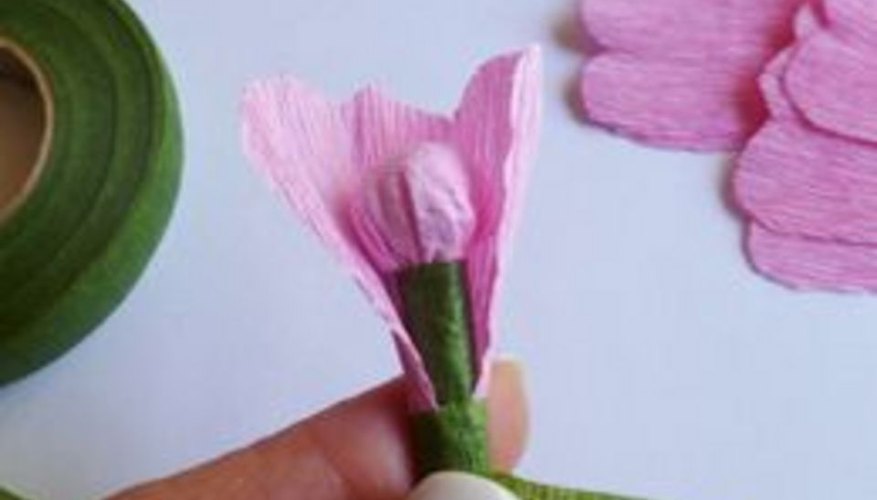 Debbie Williams
Attach the next five petals at about the same level, one at a time, pleating each one before placing it and securing it with floral tape.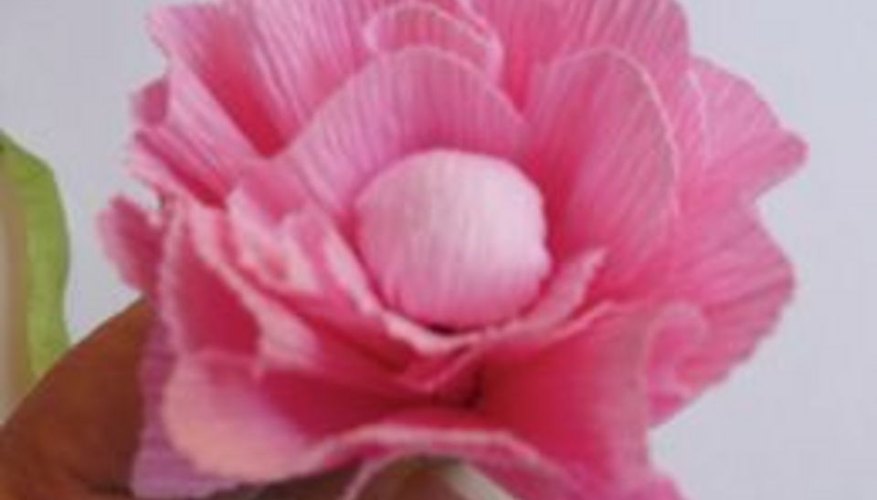 Debbie Williams
Place the medium-sized petal pieces as before, overlapping each petal slightly and securing them with floral tape. Wrap the tape around twice for each petal placed. Keep tension on the tape to engage the tacky properties as you wrap around the stem and petals.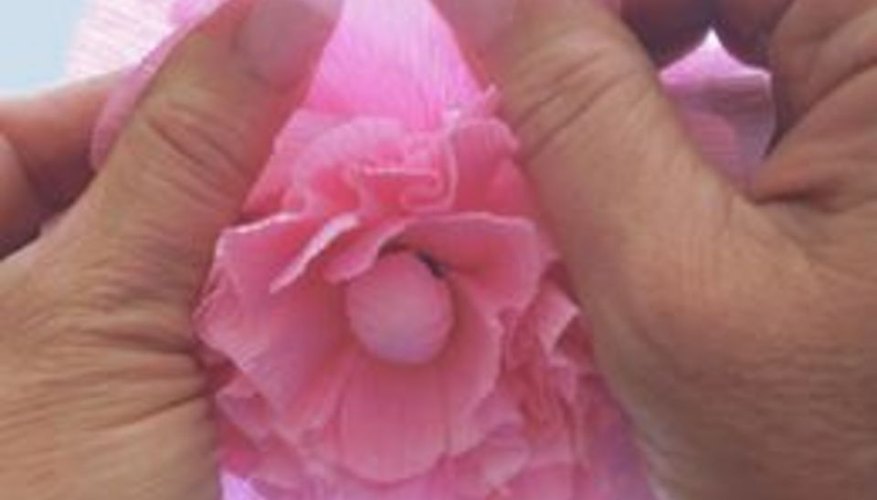 Debbie Williams
Place the last and largest petals to round out the shape of the peony. Tape down the stem every few petals to stabilize the bloom as you go. Shape the petals starting in the center by slightly stretching the edges of the crepe paper between your thumbs and pulling toward you.
Debbie Williams
Cut out 2 or 3 leaves from the green crepe paper. Glue a wire stem down the center of each leaf. When the glue is dry, wrap the stems with floral tape. Place the leaf stems on the main flower stem and tape in place.
Writer Bio
Debbie Williams studied design at the Kansas City Art Institute and has operated a graphic design and printing business for the last 17 years. She has been involved in various crafts including sewing, quilting, costuming, woodworking and various DIY all her life.
Related Articles