Letters made from strings or wired beads can be used in many ways. They make beautiful embellishments made from pearl beads on a ring bearers pillow or satin bridal purse. A beaded letter can adorn a napkin ring. Beaded letters can be glued to a child's back pack or belt. With practice you can make letters from beads to decorate many of your projects.
Practice with a string of wired beads by using fingers to move the pre-strung beads into the shape of letters. When you are ready begin your project with beads on a string.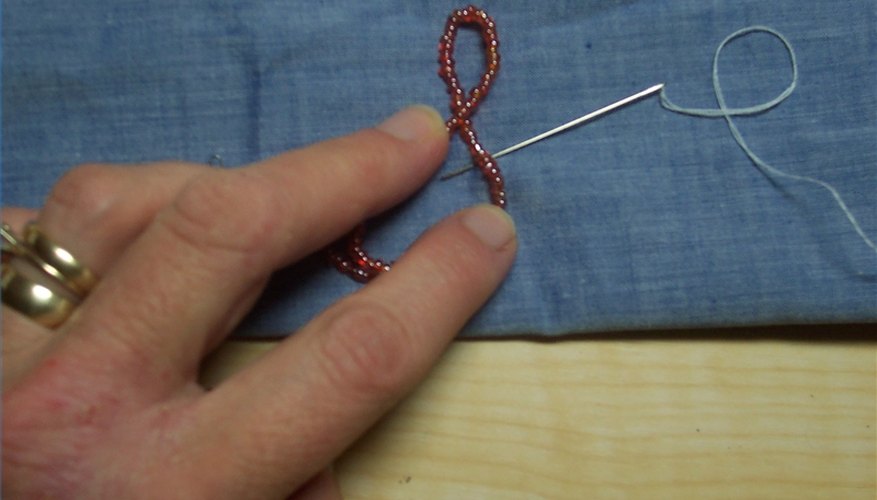 Think about how you begin a letter when writing it and use that same method step by step as you shape the letter by hand.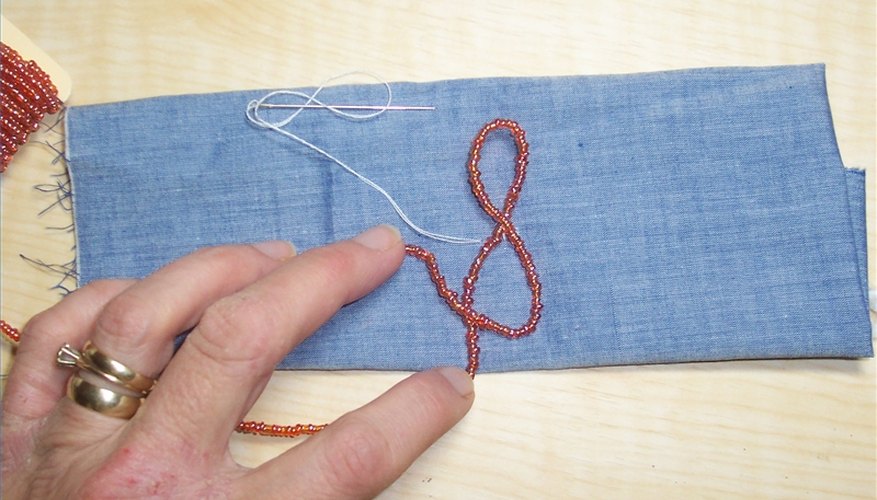 Use needle and thread to apply a holding or tacking stitch at each end, crossed points of stringed beads plus high and low areas of the letter when sewing it to material or an item.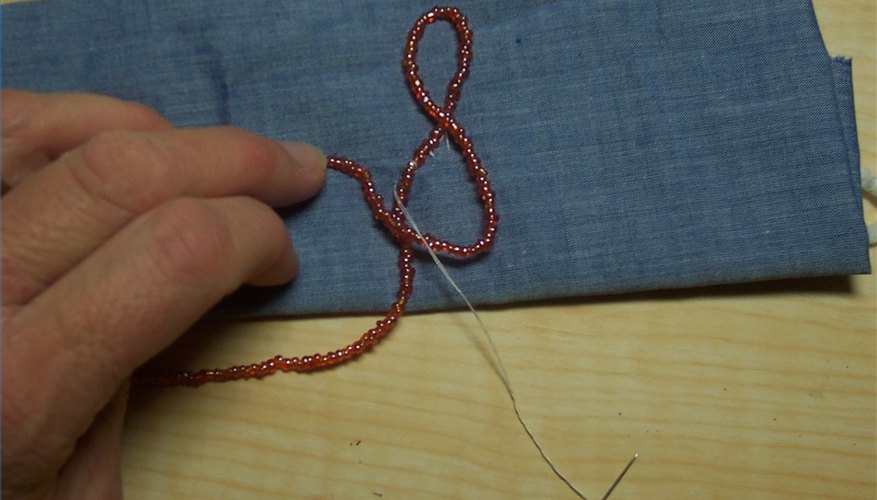 Check to see if the letter is in the correct position along with the size and shape you prefer.
Insert needle under the string of beads and stitch down into the cloth with strong thread or monofilament. Bring the needle back up and around the string between beads when sewing the letter permanently to an item.
Stitch through the center holes of the end beads to firmly attach them to the item.
Tip
Make sure to have a tacking stitch where the string of beads crosses over itself.
Warning
It is important to use heavy duty thread to prevent easy breakage.