Card stock (any color)
White paper (8.5 x11)
Bone folder
Straight edge or ruler
Pencil
Scissors or cutting blade
Crayons
Leaves from a variety of trees
Washi tape
Making cute cards is easy, and this leaf rubbing technique offers a great opportunity to examine the different leaf shapes available in your garden, neighborhood, or even in your kitchen! Everything from exotic tapioca leaves to run-of-the-mill carrot tops can make beautiful botanical cards.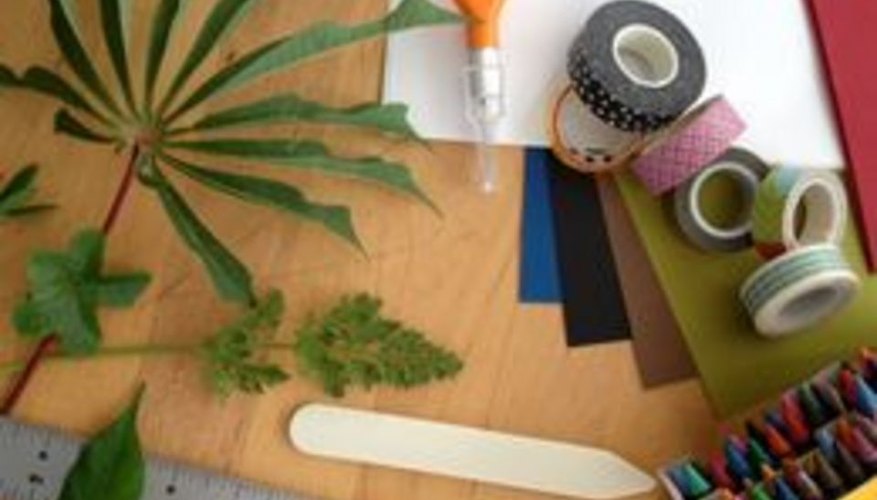 Megan Andersen
Look for leaves with interesting shapes and textures. Spiky, spiny leaf shapes make especially interesting cards. So do feathery greens like carrot tops or dill weed. Please see the last slide for a complete list of materials needed for this project.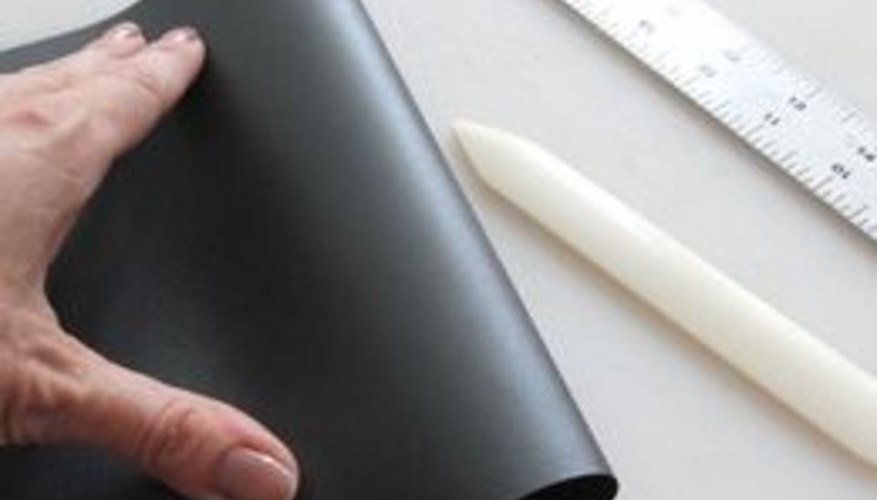 Megan Andersen
Select the card stock. Match up the opposing corners and fold the paper gently. Use a bone folder (or your thumb nail) to define the crease.
Megan Andersen
For larger cards, use the folded 8.5 x 11 sheet of card stock as the base of your card. For smaller note card sizes, use the ruler to find the center of the folded card. Mark the center with a pencil and then cut the larger card down to a size you desire.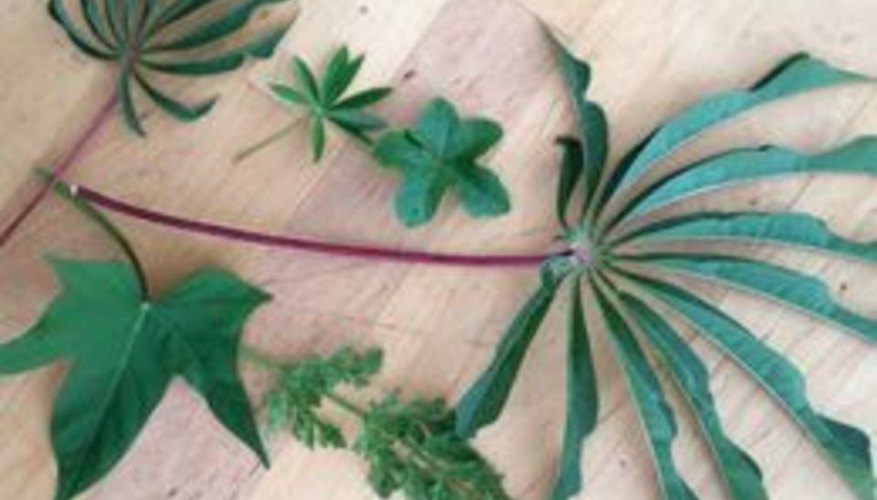 Megan Andersen
Pick leaves based on their shape and size. If you don't have a yard, use leaves from houseplants, carrot tops, or herbs.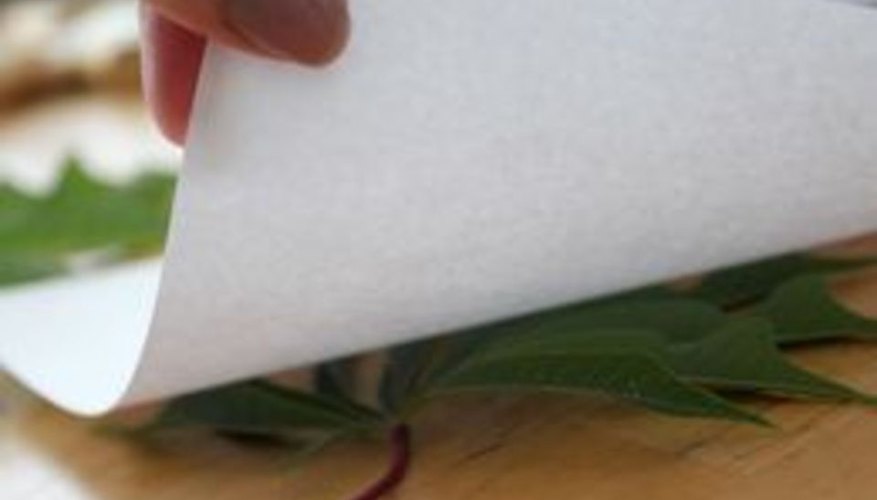 Megan Andersen
Sandwich one leaf between two pieces of computer paper. Having a piece of paper under your leaf prevents any unwanted textures -- wood grain from your table or dust -- from transferring from your work surface to the top piece of paper.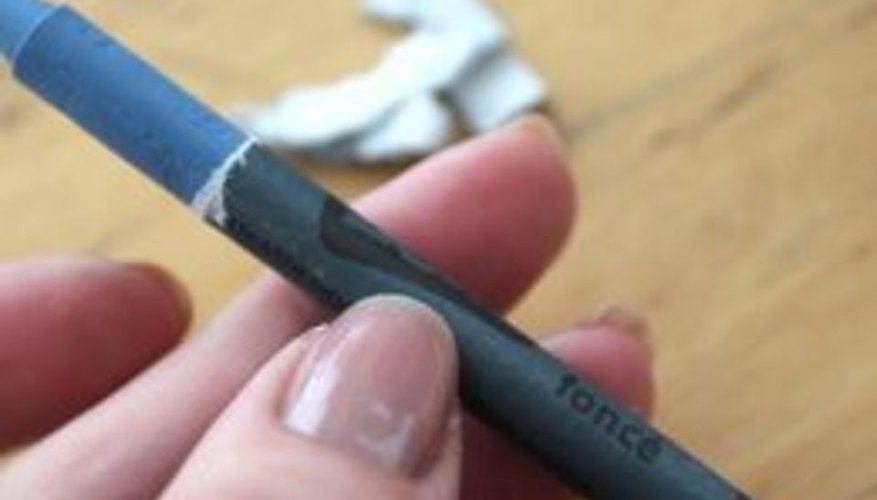 Megan Andersen
Peel the paper wrapper off of a crayon.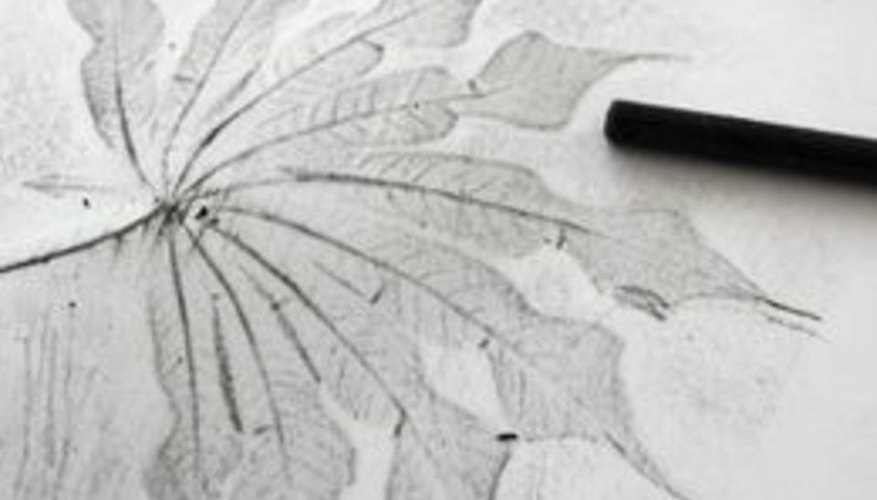 Megan Andersen
With one hand, grasp the side of your peeled crayon and rub it over the leaf sandwich. Secure with your other hand to keep it from shifting around. Rub the side of the crayon over the entire leaf and stem.
Megan Andersen
Cut the paper down to size so that it fits on your card stock.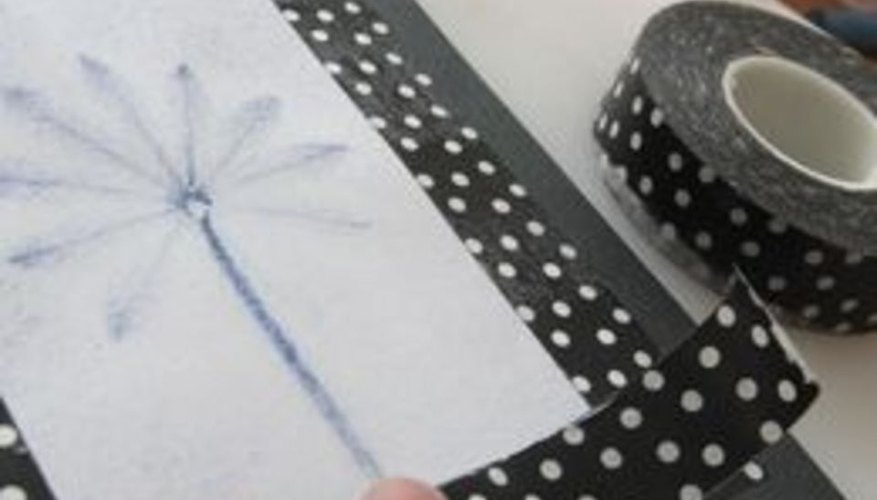 Megan Andersen
Use Washi tape to attach the leaf rubbing to the card for an instant botanical card with a sweet touch!
Megan Andersen
Use a craft knife to trim the edges of the tape flush with the card.
Use metallic pens on darker colors of card stock when it's time to write your message inside the card.
Use the side of the crayon -- not the tip -- when making the leaf print.
Writer Bio
Megan O. Andersen has been crafting, baking, cooking, drawing, sculpting and gardening since she could hold a crayon. She swapped her suit jacket for a non-stick smock in 2010 and hasn't looked back. She's an experienced marketing professional, craft show vendor, seasoned event coordinator, photography instructor and writer who approaches every new craft with the same mantra, "How hard could it be?"
Related Articles