http://melstampz.blogspot.com, www.crazyadventuresinparenting.com, http://makearteveryday.blogspot.com
Candy or plaster mold
Old broken crayons
Microwave-safe paper cups or bowls
Toothpicks
Kids love crayons, and they'll have a great time helping you with this fun, quick, easy and very inexpensive project. You can bet that these crayons won't end up in the bottom of the toy box. You can find molds to create crayons in almost any form imaginable, from simple geometric shapes to cartoon characters to animal shapes. Inexpensive candy and plaster molds are readily available from craft, hobby and discount stores. Your kids will be amazed at how you can recycle old crayons.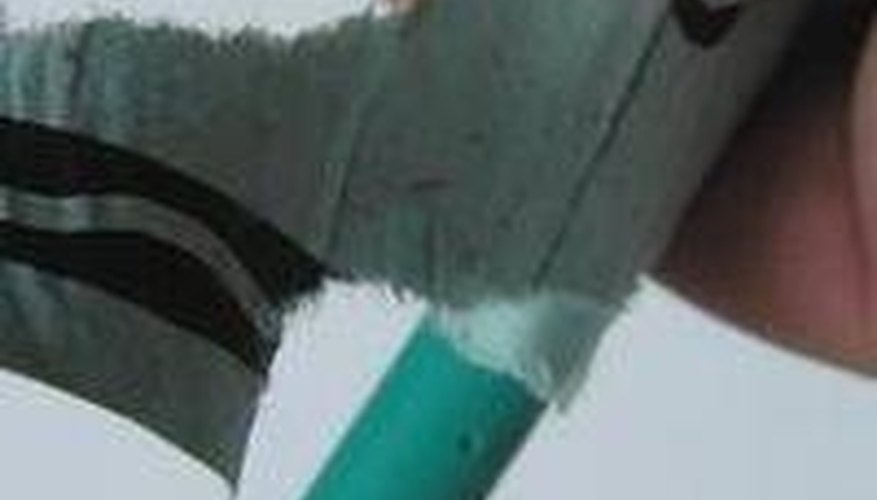 Have the kids remove all the paper wrappers from some old broken crayons, and then dispose of the wrappers.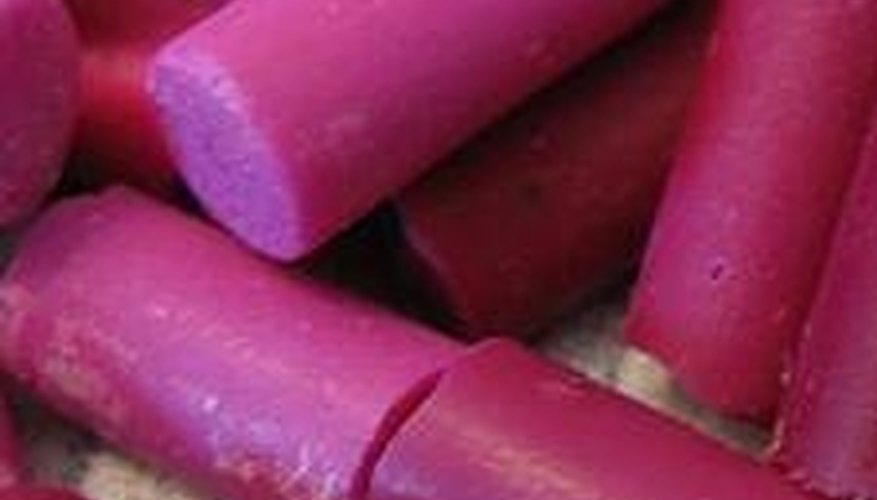 Ask your kids to separate the colors, and to place about six to eight pieces of broken crayon into separate microwave safe paper cups or bowls. It's fine to mix shades of the same color, or even to mix contrasting colors. Doing so will produce multi-shaded crayons when you're done.
Microwave the cups or bowls of crayons on high for four or five minutes, or until all the crayons have melted completely.
Stir the mixtures individually with a spoon if you want the colors to be uniform. Or swirl contrasting colors together with toothpicks instead for delightful multi-color effects.
Pour the melted crayon mixtures carefully into candy molds. You can fill them, because the melted material will not expand when chilled.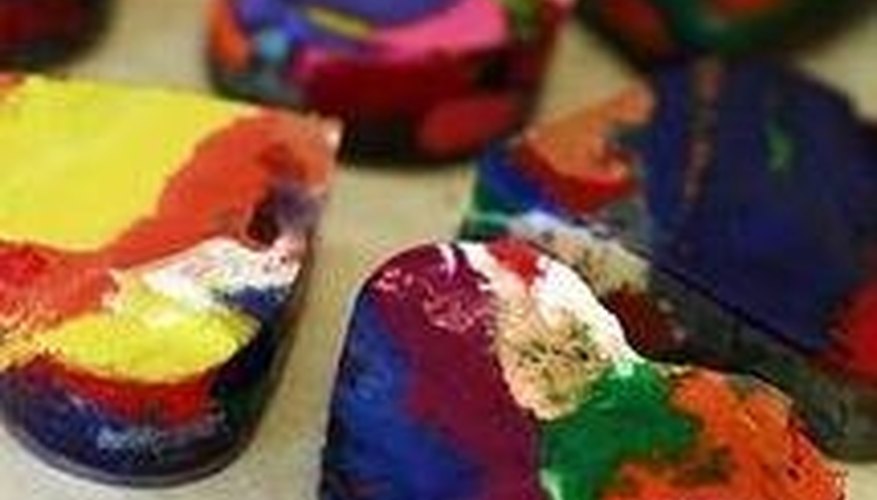 Stick the filled candy molds into the freezer, and allow them to set for 15 to 30 minutes, or until the new crayons simply fall right out of the molds.
Take care when handling melted crayons, they are very hot.
Writer Bio
A full-time writer since 2007, Axl J. Amistaadt is a DMS 2013 Outstanding Contributor Award recipient. He publishes online articles with major focus on pets, wildlife, gardening and fitness. He also covers parenting, juvenile science experiments, cooking and alternative/home remedies. Amistaadt has written book reviews for Work At Home Truth.
Related Articles