Craft paper
Cardboard
Scissors
White spray paint
Pencil
Gold glitter paint or white glue and gold glitter
Hot glue gun
Pumpkin, short and wide
Sharp knife
Ice cream scoop
Craft tacks
Many people use fall to flex the muscles of their creativity by creating lovable characters and creatures to help usher in the harvest season. One of the most popular craft materials is the pumpkin--the quintessential harvest fruit. All manner of fun and frolicsome characters can be created from pumpkins. Follow the steps below to recreate the fantasy of Cinderella and her magical pumpkin carriage.
Gather all your tools and materials together before beginning work on the project.
Draft the wheel pattern for the carriage. Draw two circles on paper, with the diameter about the same as the height of the pumpkin, and cut them out. Draw another two circles of similar size on some stiff cardboard and cut them out too.
Glue the paper circles onto the cutout cardboard circles. Spread some newspapers in a well ventilated area (preferably outdoors) and spray paint the wheels white. Leave them out to dry.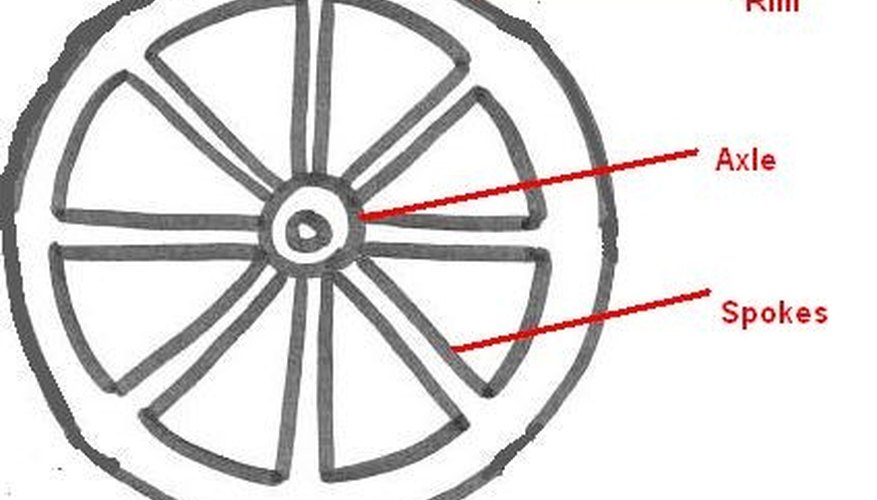 Draw spokes, axles and rims on each circle with a pencil. Paint over the pencil outlines with gold glitter. Alternatively, "draw" a line of white glue along each outline and then sprinkle some glitter onto the glue. Set the wheels aside to dry. You can even hot-glue gold braids around the rim of each wheel once they are dry.
Use a sharp knife to carve a circular piece out of the top of the pumpkin, cutting around the stem to remove it. Scoop out and clean the inside thoroughly. Make sure to remove all of the seeds and then rinse out the pumpkin.
Draw arched windows and a door onto the outside of the pumpkin. Mark the position for each wheel. Use your sharp knife to cut out each window and the door from the pumpkin, taking care to be as neat as possible.
Use the craft tacks to trim the edges of the arched windows and door with gold braid. Attach the wheels to the pumpkin carriage with upholstery tacks.
Decorate the carriage for even more whimsical detail. Glue faux diamonds and sequins around the carriage to add even more sparkle, magic and enchantment to your storybook creation.
Writer Bio
This article was written by a professional writer, copy edited and fact checked through a multi-point auditing system, in efforts to ensure our readers only receive the best information. To submit your questions or ideas, or to simply learn more, see our about us page: link below.
Related Articles