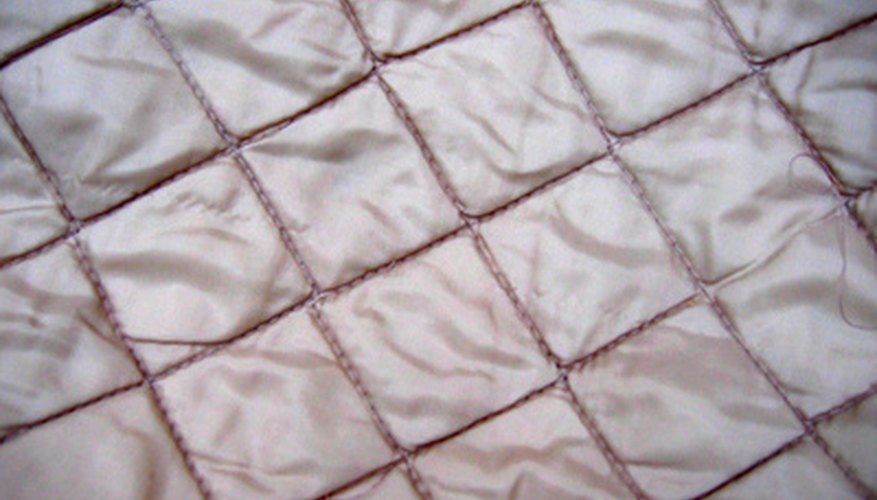 A school craft project is a memorable experience, and can be cherished for years to come by creating a wall hanging to place for others to see within the school. Giving each child the opportunity to participate in group wall hanging projects allows them to feel ownership of the finished artwork and pride in what they completed completed. With basic materials and lots of creativity, a crafty wall hanging can be accomplished in no time.
Cut 4-inch by 4-inch squares out of light-colored fabric that does not have a pattern. Fabric can be remnants from donated clothing from children attending the school, or purchased at a local fabric store. Also cut several 4-inch by 4-inch squares of paper for children.
Give one paper square to each child participating in the craft wall hanging project. Explain to them they will each be creating a square that will be included in a finished quilt that will hang in a special place in the school. Have children design a sketch on their paper square, using crayons or colored pencils, to use as a guide when they begin working on the fabric square.
Tape each fabric square onto a piece of 8-inch by 10-inch cardstock smoothly so there are no wrinkles in the fabric. Allow students to use fabric paint and brushes to paint the pattern onto the 4-inch by 4-inch fabric squares.
Use a black permanent marker to write each student's name on the finished painted square. If children are able to write their own names, allow them to sign their own square.
Once the fabric squares are dry, have students help place the squares into an interesting arrangement to create the finished quilt. If students are comfortable using large child-friendly craft needles, have students sew the squares together using string. Otherwise, the squares can be sewn together using a sewing machine or by hand, with some help from other teachers or parents. Sew a 3-inch border of fabric around the outside edges of the quilt by cutting strips of fabric to fit each side, and then either hand stitch or attach using the sewing machine.
Finish the quilt wall hanging by creating a decorative border around the outside edges of the sewn quilt. Measure in 1/2 inch from the outside of the quilt and cut small slits no longer than 1/4 inch all along the outside edges of the quilt with at least 1-inch between cuts. Cut 4-inch lengths of ribbon and string. Have students tie the strings and ribbons around the outsides of the quilt.
Attach a dowel, cut the same length as the quilt is wide, to the top of the quilt by tying it with the strings and ribbons. Students can loop the tied string around the dowel and create an additional knot. Attach a length of string at the ends of the dowel to hang the quilt in the school.