How to Make a Scented Pillow. This little scented pillow contains potpourri. Use it wherever a fresh, soothing aroma is needed. These pillows make wonderful stocking stuffers and hostess gifts.
Choose the fabric for your pillow. You will need two pieces of fabric that measure 5 1/2 inches square for each pillow. Use satin, silk, cotton - any type of fabric will do.
Choose potpourri to fill your pillow. You will need approximately 1/4 c. for each scented pillow.
Try to use potpourri and fabric that reflect the time of year. Use holiday print fabric and cinnamon blend potpourri for a Christmas pillow. Lavender potpourri inside a floral print pillow would make a nice springtime gift.
Use polyester batting as stuffing for your pillow. You will need two 5-inch-square pieces for each pillow.
Use a fabric cutting board, ruler and fabric marking pen to mark and measure out two 5-1/2-inch squares of fabric. Make all markings on the wrong side of the fabric.
Cut out the fabric squares.
Pin the pieces with right sides together. Edges should match up evenly. Pins should be placed about 1/2 inch apart and should be at right angles to the fabric edges.
Use a sewing machine to stitch three sides of the pillow, 1/2 inch from the fabric edges. When you reach a corner, lift the presser foot of the sewing machine and swivel the fabric so that your stitching line remains straight. Keep the needle inserted in the fabric as you reposition.
Place potpourri between the two 5-inch squares of batting.
Turn the pillow right side out and stuff the batting layers inside.
Fold the edges of the unsewn seam into the pillow 1/2 inch and hand stitch it closed. Use a slip stitch done by hand, or top stitch the edges with your machine.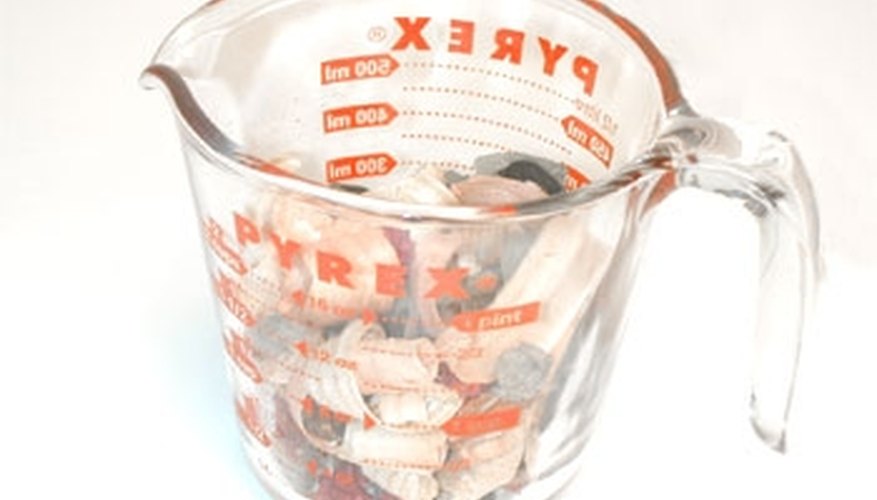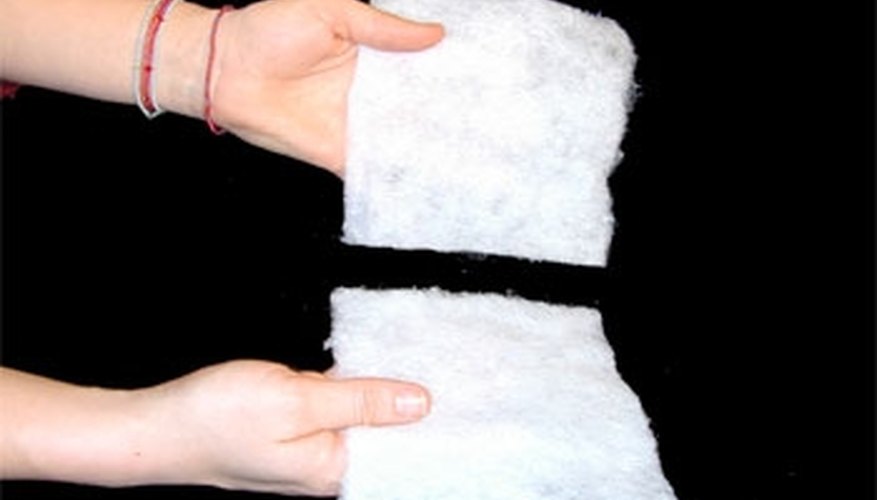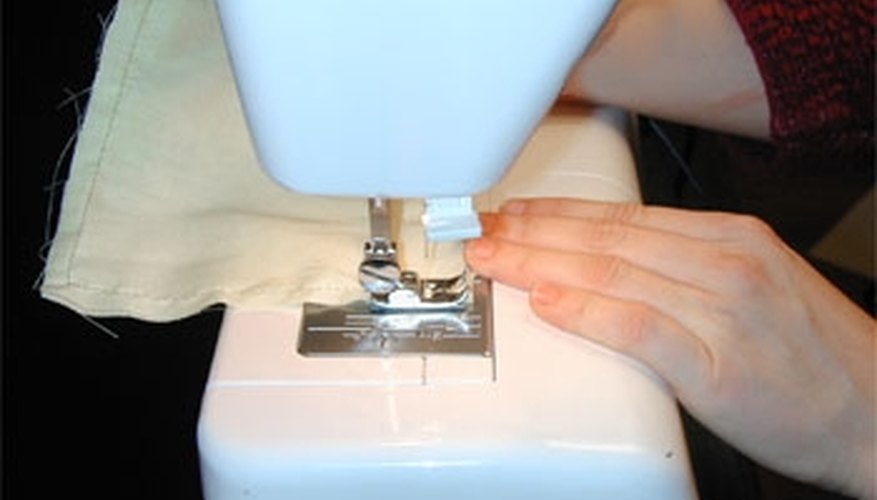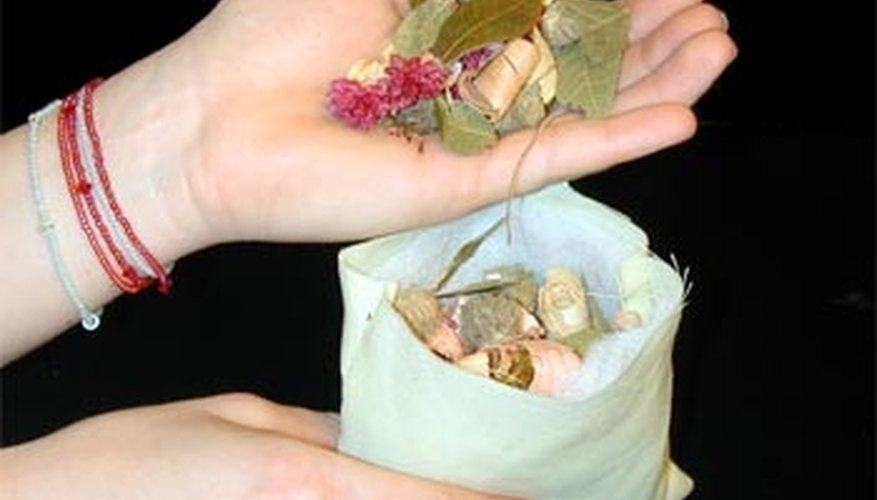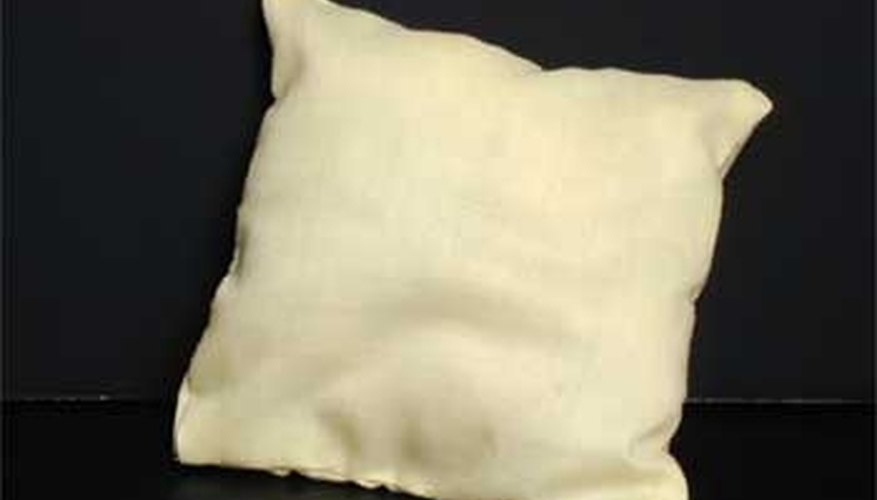 Tip
Go through your stash of scrap fabric to find pieces large enough for your scented pillow. Work a slip stitch from right to left. Thread your needle, knot the end and bring the needle up through one folded edge of fabric. Insert the needle through the opposite fold. Move the needle 1/4 inch to the left, still inside the fold, then bring the needle out again. Continue to bring the needle through the folded edges in this manner until the entire gap is closed. Use tassels and cording to decorate the edges of your pillows. These items can be applied to the seams and corners of your pillow before you sew.