Narrow Ribbons
Fabric Chalks
Fabric-marking Pens
Fabrics
Ironing Boards
Irons
Potpourri
Sewing Machine
Threads
Decorative Charms
Scissors
Heavy Paper Or Cardboard
Ruler Or Yardsticks
How to Make a Sachet. Sachets are fabric bags that are filled with potpourri and tied off with ribbons. They can be placed in clothing drawers, hung in closets or given as gifts. Fill them with potpourri you buy at the store or potpourri that you make yourself.
Decide what size your sachet will be and what fabric you will use.
Choose a ribbon that coordinates with the fabric. A ribbon that is 1/4 inch wide or narrower works best. You'll need approximately 1/4 yard of ribbon for each sachet.
Make or purchase potpourri. Many different blends are readily available. Choose your favorite.
Use a yardstick or ruler to measure out a strip of fabric 10 1/2 inches by 3 1/4 inches. Cut out the strip.
Fold in the raw short edges, toward the wrong side of the fabric, approximately 1/4 inch.
Iron to hold the edges in place. Use a sewing machine to stitch turned-under edges into place. Repeat, turning the short edges in 1/4 inch more.
Fold the fabric strip in half, right sides together. Stitch a seam on each side of the bag, 1/4 inch from the raw edges.
Turn the bag right side out and fill it one-half to three-quarters full with potpourri.
Tie the bag closed with ribbon. Avoid knotting the ribbon. These bags are made to be opened and refilled when necessary.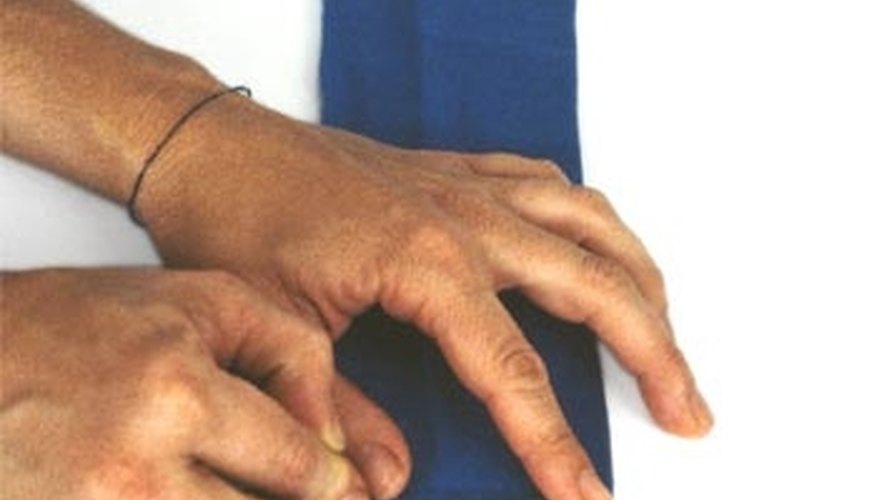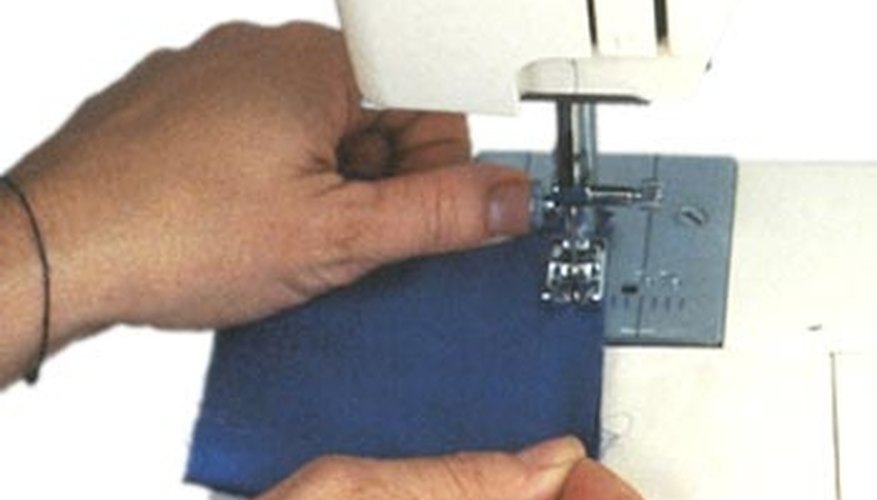 Look through your scrap fabric before you purchase fabric for your sachets. You might find something you can use. Choose a fabric that reflects the season. If your sachet is to be given as a spring gift, choose a pastel solid or print. For winter holiday gifts, choose one of the many available holiday prints. Look for potpourri blends that reflect the time of year. For example, if your sachet is to be given as a winter holiday gift, choose a blend that contains cinnamon or other spices associated with the season. Make a template, or pattern, for your sachet out of heavy paper or cardboard. Place the template onto the wrong side of the fabric and trace around the edges with a fabric marking pen or chalk. If you are making many sachets at once, this method will eliminate the need to remeasure each strip of fabric. Avoid potpourri that contains an excessive amount of oil. Depending on the type of fabric used, you might end up with an oil spot on your bag. To test, take a piece of your chosen fabric and place the potpourri on it for about 2 hours, then check for any spotting. You may need to choose a heavier fabric or a different blend of potpourri. Embroider initials onto the bag or slip a decorative charm onto the ribbon to add a special touch.