Hemera Technologies/AbleStock.com/Getty Images
18-gauge copper sheet
Hammer or mallet
Steel block
Alphabet stamps
Copper jewelry goes back thousands of years. Some even believe copper bracelets can help ease medical ailments such as arthritis. Copper has a beautiful color and makes an economical alternative to sterling silver when making custom jewelry. You can make your own custom bracelet using a piece of copper sheet metal and stamping techniques.
Measure the wrist of the person for whom you are making the unique jewelry.
Purchase (or cut) a piece of 18-gauge copper sheet metal 1 inch wide by 7 inches long (or the length needed to make the bracelet for the wrist you measured).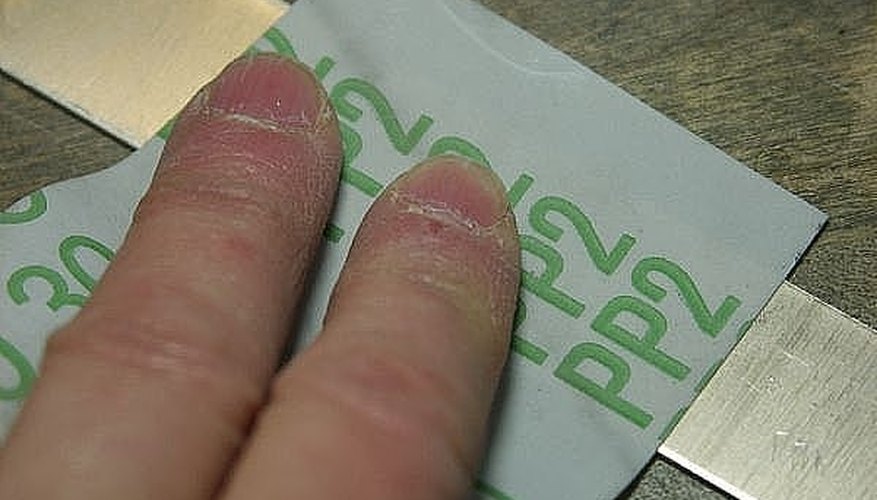 Sand the copper sheet metal until there are no scratches on the surface of the metal and it is ready to be formed, stamped and used as fashion jewelry.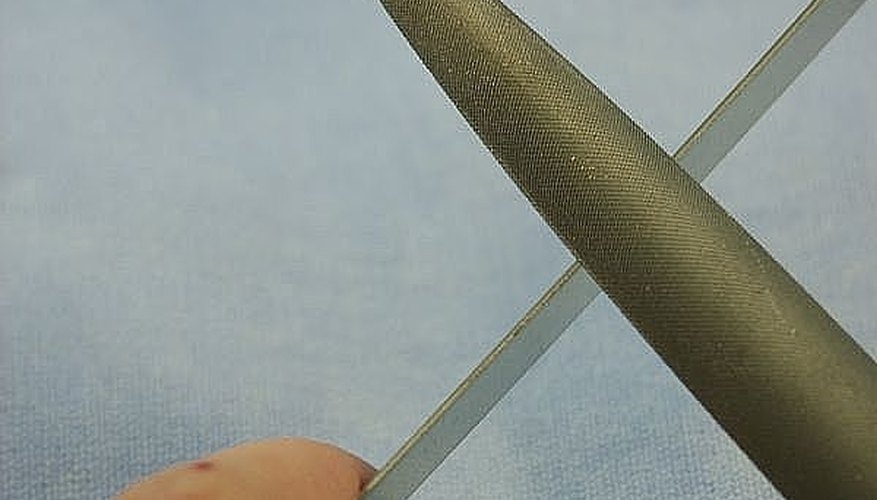 File the sheet metal you cut until it is quite smooth and comfortable.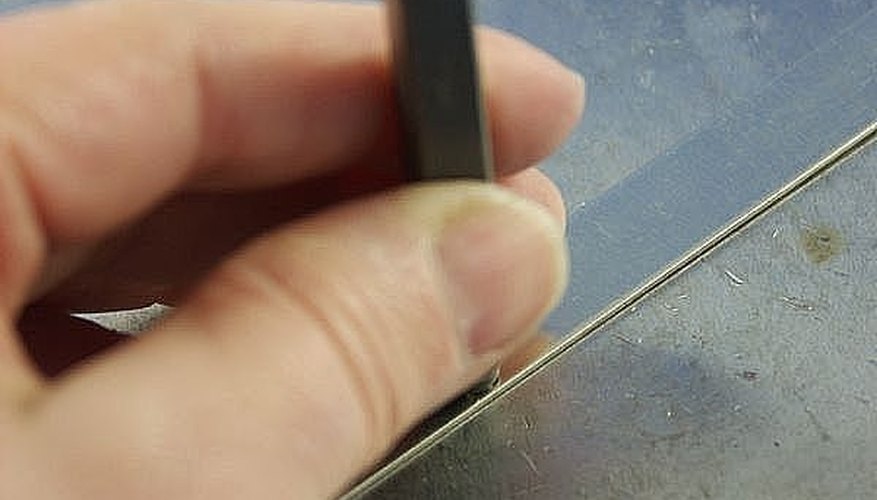 Place the copper sheet metal on the steel block and stamp the copper with the phrase or design you desire. For example, this copper cuff bracelet is stamped "Nocere Vivere Est," the school motto of a Washington,DC private school.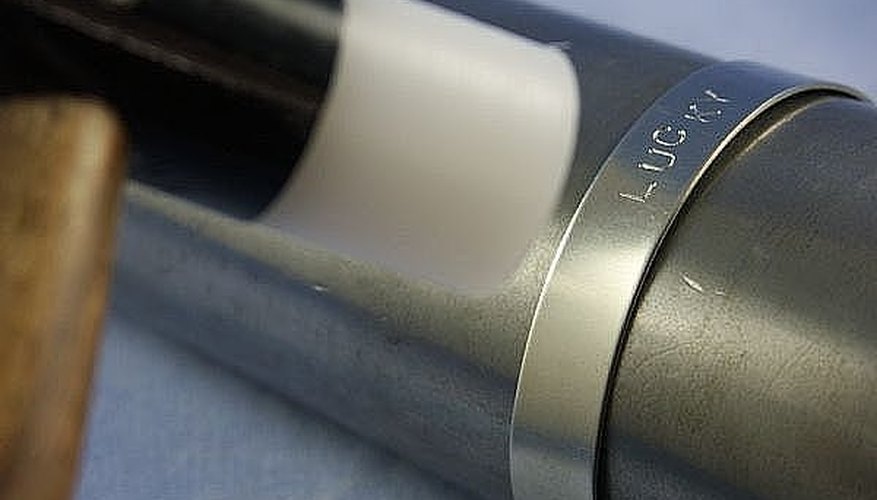 Form the copper sheet metal into the shape of a bracelet using a raw hide hammer or plastic mallet and a bracelet mandrel.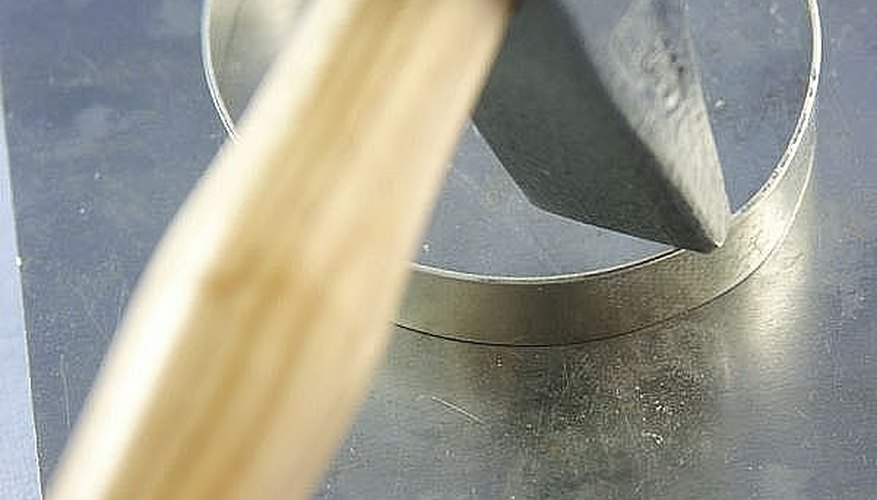 Hammer the edge of the formed copper with a forming hammer to harden, thicken and add a decorative look to the cuff bracelet.
References
Resources
Writer Bio
This article was written by a professional writer, copy edited and fact checked through a multi-point auditing system, in efforts to ensure our readers only receive the best information. To submit your questions or ideas, or to simply learn more, see our about us page: link below.
Related Articles