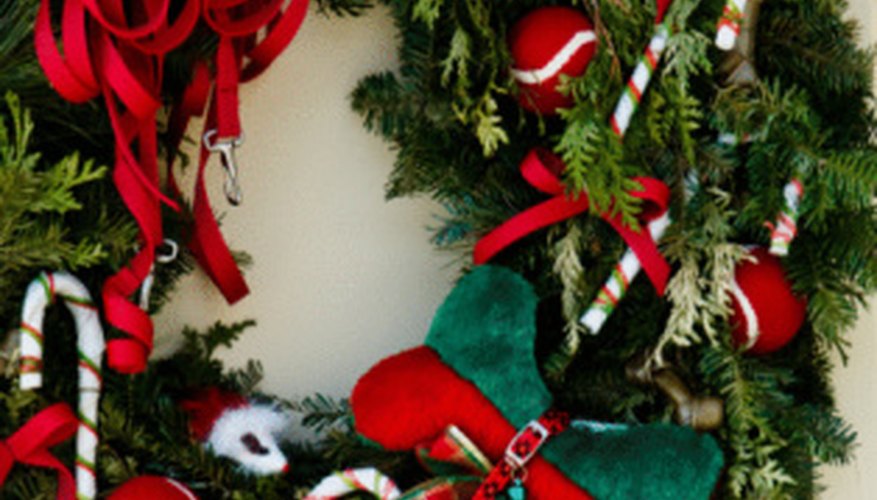 Wreaths are beautiful decorative rings of flowers, leaves, twigs and other materials. Making wreaths is a fun project to do with the kids, especially when there's candy involved. Create your own inexpensive and edible wreath made from Snickers bars or any of your other favorite wrapped candies.
Set your Styrofoam wreath on a flat surface. Affix a candy bar at the top of the wreath by pressing a thumbtack though the wrapper and the Styrofoam. For extra security, dab a spot of glue on the back of the wrapper and stick it to the surface.
Continue attaching candy to the wreath in a circle, until the entire surface is covered. Hide the tacks by overlapping the candy pieces.
Turn the wreath on its side and attach a single strip of candy bars around the perimeter.
Cut a 12-inch strip of thick ribbon. Loop it through the wreath and tie it into a bow. Hang the wreath.