Empty glass bottle(s)
Drill
Glass cutting drill bit
Acrylic paint
Paint brush
Plastic container
Hook(s)
Electrical lamp kit
Metal hanging wire
A unique way to recycle glass bottles is to use them to create beautiful and individual lighting for the home. Empty wine bottles, olive oil containers or large perfume bottles can all be adapted into bottle hanging lamps to brighten up previously dark corners of the house. With a bit of imagination,creativity and color, these bottles can be hung from anywhere to create a very special centerpiece, such as over the dining table or in the center of the room.
Prepare the Bottle
glass bottles and phial image by Maria Brzostowska from
Fotolia.com
Select appropriate bottle considering the size, shape and weight in comparison to the location it is to be hung. Tall, slimmer bottles are best for a hanging display as they take up less room and look even better when there are more than one hung together.
two bottles on a roadway image by YURY MARYUNIN from
Fotolia.com
Paint your bottle using acrylic paint mixed with a small amount of water. After mixing, pour your chosen color of paint into a shallow, plastic container and use a medium sized hand-held paintbrush to apply an even coat. Leave to dry for at least two hours.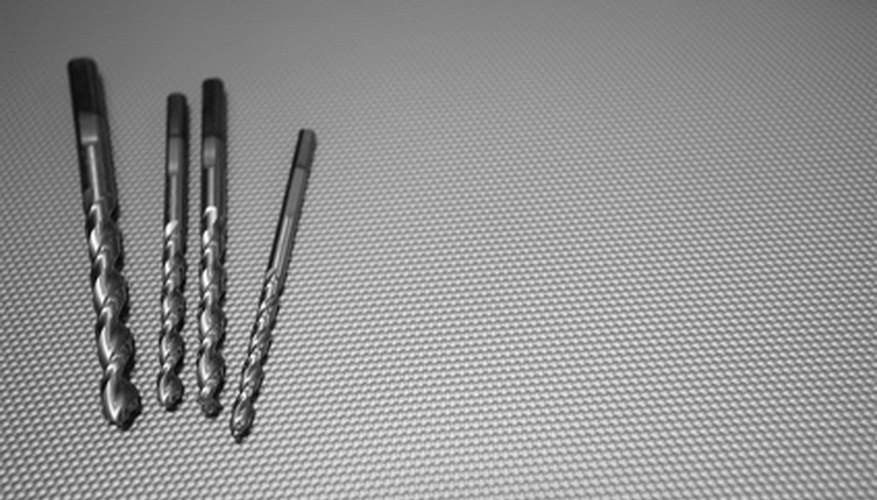 Drill a hole in one of the sides at the bottom, fatter part of the bottle to accommodate the electrical cord. Blow to remove glass shards.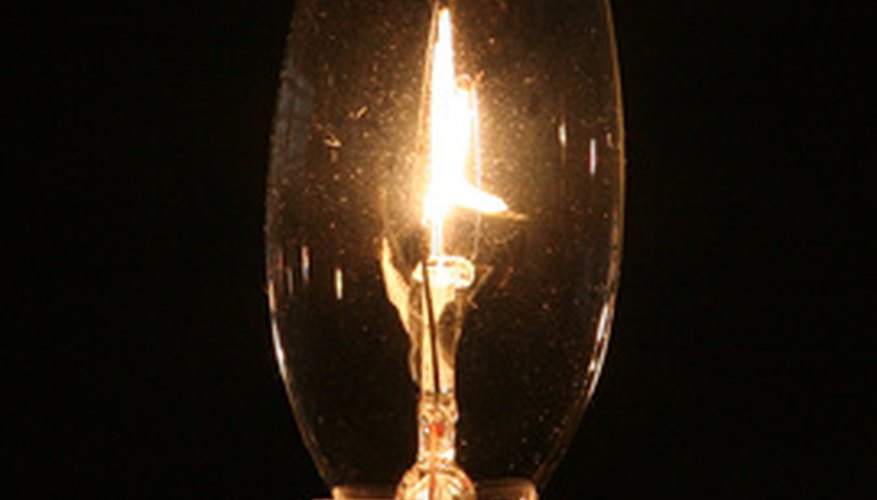 Push electrical cord from the electrical lamp kit through the hole and push it up through to the neck of the bottle. Attach it to the remainder of the electrical lamp kit that holds bulb in place.
Attach metal hanging wire to the glass bottle by drilling two small holes on either side of the neck of the bottle. Push the wire down the neck of the bottle and through each hole and bend until it creates a hook. Hold the wire up to take the weight of the bottle to ensure it is safely attached.
Hang The Bottle Lamp
Screw in a hook to a piece of wood or tile on the ceiling or beam. Place the wire over the hook and position the bottle hanging lamp.
Fix shade to the lamp, should you require one, with glass-safe glue, for a stylish finishing touch.
Clean the bottle to remove any dust or small pieces of glass to ensure brightness.
Don't hang a lamp low down where people are walking past, to avoid any potential injuries to the head.