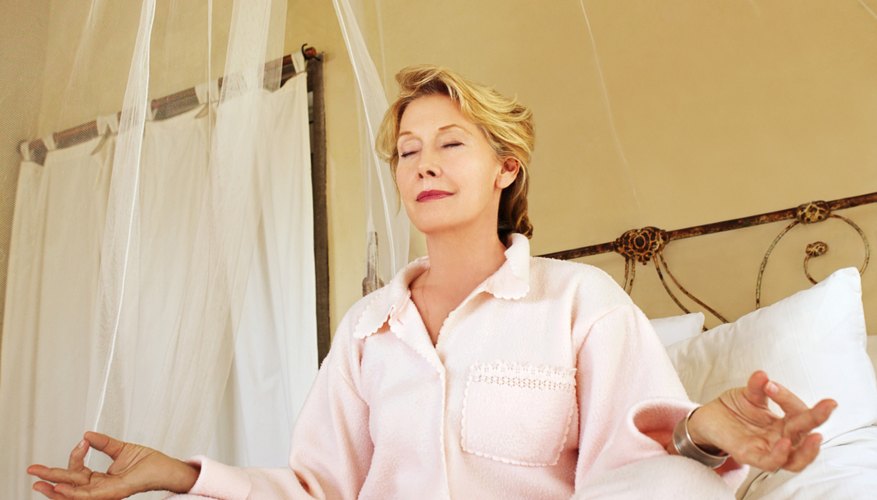 Many little girls wish for a canopy over their beds. It makes them feel like a princess sleeping in her royal bed. You can make an inexpensive bed canopy yourself, with little money, a few screw-in hooks and no sewing. This canopy looks good over any bed, but if your bed doesn't have a headboard and looks kind of plain, this canopy will especially liven up the head of the bed. Whether it's for your little girl of the little girl inside you, take a few hours and make your own simple canopy.
Install a screw-in hook into the ceiling, close to the wall, at the center point of the bed.
Screw in two more hooks in the ceiling, each even with the two corners at the head of the bed.
Move alone the sides of the bed and screw two more hooks, each 2 feet from the corner hooks.
Locate the center of the netting and hang it on the center hook. Secure the netting to the hooks with a rubber band.
Measure 2 feet of netting and hang this much on the hook at the right corner of the bed. Do the same on the left corner of the bed.
Hang the last 6 feet of netting, 3 on each side, on each side on the two remaining hooks.
Allow the netting to drape down and over the head and sides of the bed.
Tie back netting at each side of the bed with either a length of netting or coordinating ribbon fashioned into a large bow.