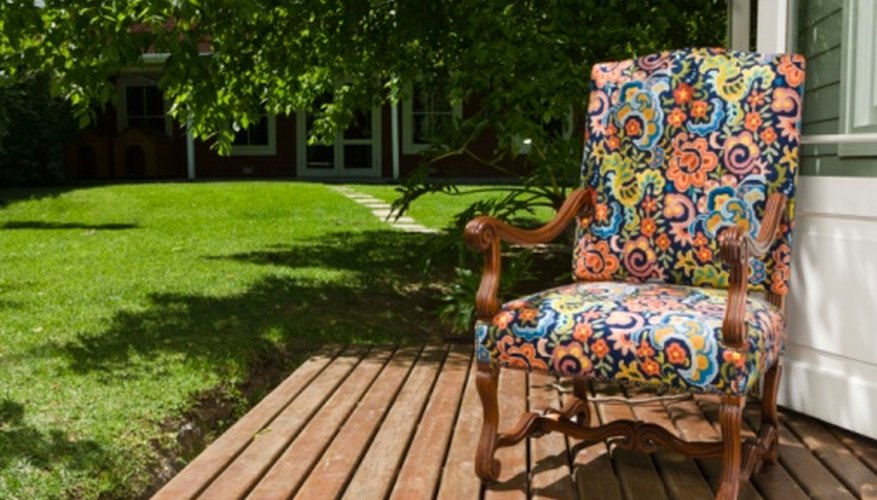 Outdoor furniture with cloth cushions adds comfort to your patio seating, but direct sunlight will fade the fabric over time. While outdoor cloth furniture needs to be replaced or refurbished more frequently than indoor furniture no matter what you do, you can extend its life and prevent rapid fading by taking certain measures.
Remove any surface dirt from the fabric furniture with a dry scrub brush.
Mask the non-fabric parts of the furniture with painter's tape if the fabric cushions aren't removable. Lay down a dropcloth and place the furniture or cushions on top. Spray a small amount of UV fabric protector spray on a small hidden patch of the fabric to test colorfastness. Dab the area with a white paper towel. If no color wipes off, the spray is safe to use on the fabric.
Spray a thin layer of UV fabric protector spray over the surface, holding the can 12 inches away from the fabric. Allow the coat to dry for a half hour. Repeat 2 to 3 times, until the dried treated fabric repels a drop of water.
Place cloth furniture in a shaded area for further protection. Store removable cushions out of the sun when they are not in use.