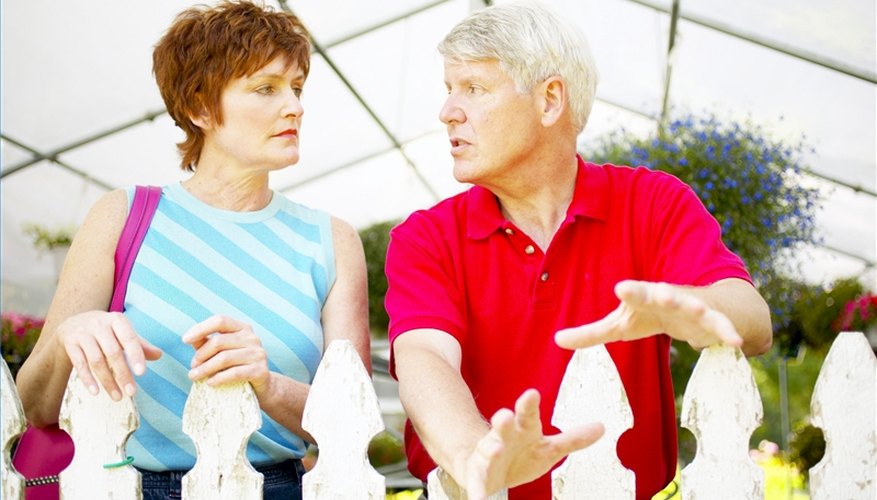 How to Draw Landscape Plans. Landscaping your yard can transform a shabby looking house into the pride of the neighborhood. For the best results, you should draw up detailed landscape plans before you begin. Following a landscape plan will also help you break up the landscaping into smaller, more manageable projects.
Take Measurements
Locate the deed map for your property. This document will give you the size of your land, the boundaries and the location of underground utility lines.
Head to the county recorder's office if necessary to get the deed map.
Measure the distance from each corner of your house to your property lines. This will give you reference points for plotting your landscaping.
Create a Scale Drawing
Translate the actual measurements of your lot onto the graph paper. For instance, you may wish to make 1 inch on your plans equal 10 feet of yard space.
Draw in the locations of underground utility lines, existing trees and walkways that you plan to landscape around. Be sure to translate the measurements to your drawing scale.
Create a Bubble Diagram
Place tracing paper onto your scale drawing and copy the lines, indicating existing trees and walkways, onto the tracing paper. As tracing paper is transparent, you can just trace over the shapes.
Remove the tracing paper from the scale drawing. All of the blank spaces are areas that you can plan to landscape.
Draw circles or ovals (aka bubbles) onto the paper where you wish to plant.
Write down the name of each landscape feature in its bubble. For example, label the bubble representing your future patio as "patio."
Review your bubble diagram. To change the position of your landscape features, just begin again with a new piece of tracing paper.
Stake out Your Landscape Plans
Plant stakes at the edges of one area that you have designated for landscaping. Use your scale drawing to locate the proper area.
Connect the stakes with string. This will give you an idea of how your bubble diagram will look when you landscape.
Continue staking and stringing until you have staked out each landscape feature on your bubble diagram.
Measure each staked area to get specific measurements for each landscaping feature.
Complete Your Landscape Plans
Add your newest measurements to your scale drawing and label each area.
Color each area an appropriate color. Use light green to represent grassy areas, gray for patios and pastels for flowerbeds.