Artwork
Kraft paper
Scissors
Pen or pencil
Tape
Nails
Hammer
Have you, too, been scrolling through Pinterest and your favorite blogs only to find yourself lusting after a gorgeous, seemingly effortless gallery wall? Does the idea of all that measuring and coordinating make you think twice, though, about trying out the look in your own home? Well, think again! The process is really quite simple, as long as you make the most of handy shortcuts.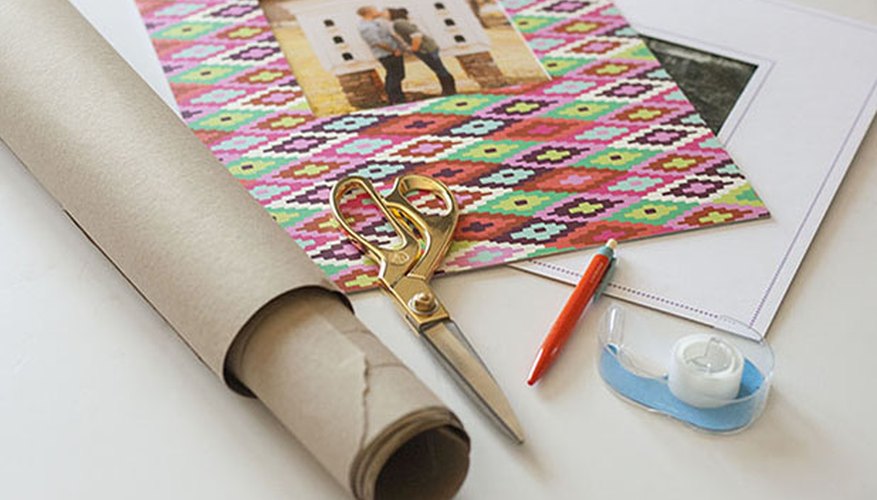 Carrie Waller
Gather your supplies and lay them out on a solid surface. Since you'll be handling large pieces of art and paper, you'll want to give yourself a good amount of space to work on. A flat surface also is key for tracing.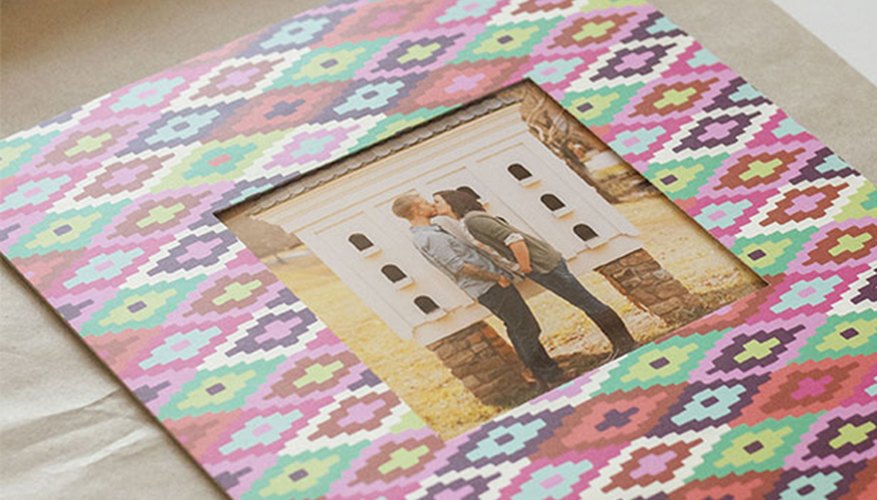 Carrie Waller
It all starts with a roll of brown kraft paper. Unfurl the paper onto your solid surface and place your favorite artwork on top, one at a time.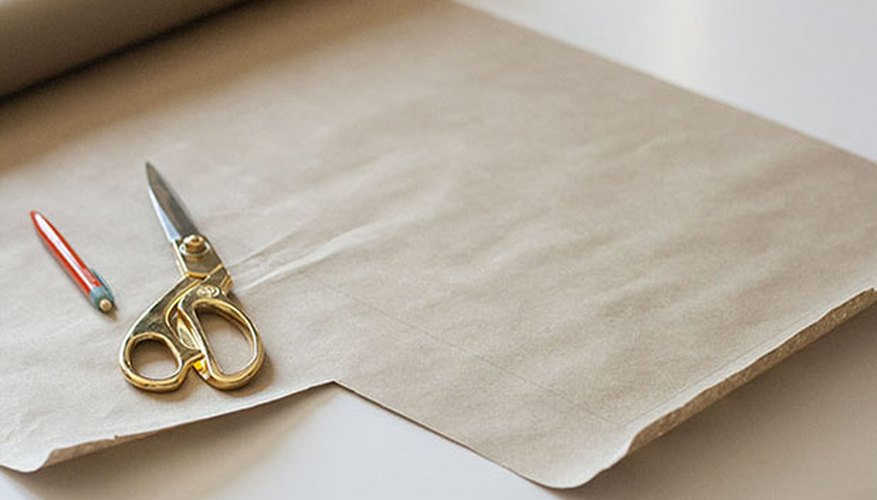 Carrie Waller
Trace the outline of the art onto the paper and cut out the shapes, ultimately creating perfectly sized templates. These light-as-feather cut outs will make the once-arduous process of laying out your arrangement a cinch to take on.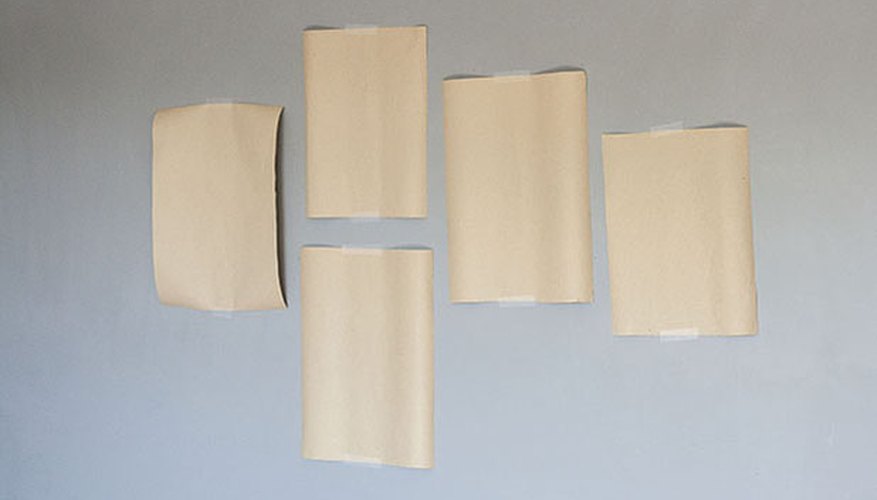 Carrie Waller
Next, lift your templates and hold them up to the wall, taping the paper in your favorite arrangement. You can remove and re-tape the templates as many times as it takes to perfect your gallery.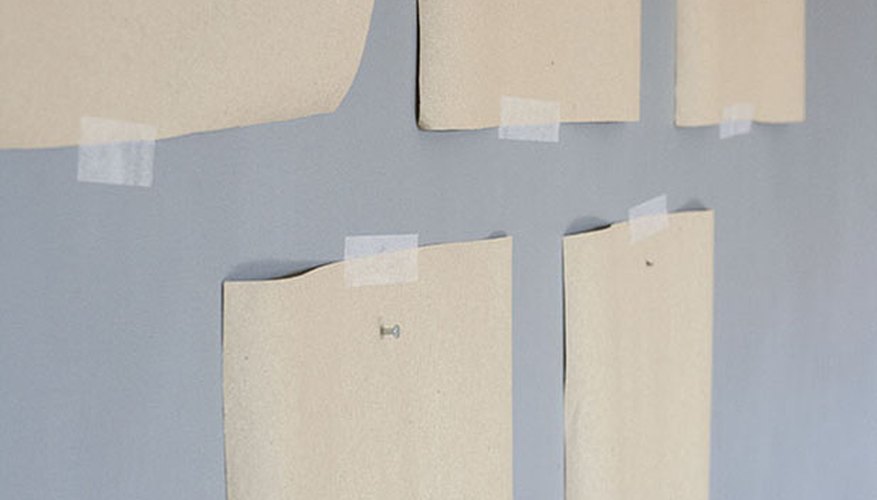 Carrie Waller
With your gallery wall arrangement finished, add nails right through the paper itself. In order to place them just so, flip your art over one by one and measure the distance between the top of the mat and the top of the hanging wire, pulled taut. Then transfer the measurements to the kraft paper, measuring down from the top of each piece to place the nail.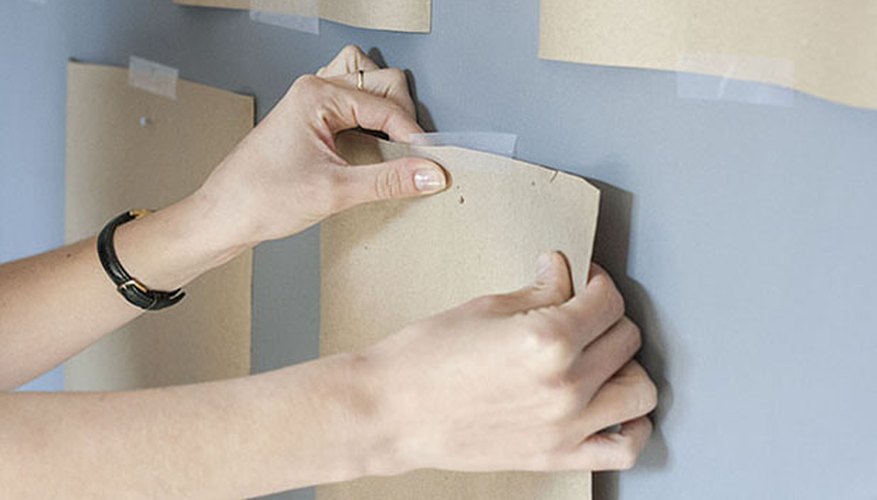 Carrie Waller
With the nails set in the drywall, gently peel the paper from the wall, tossing the scraps in the recycling bin.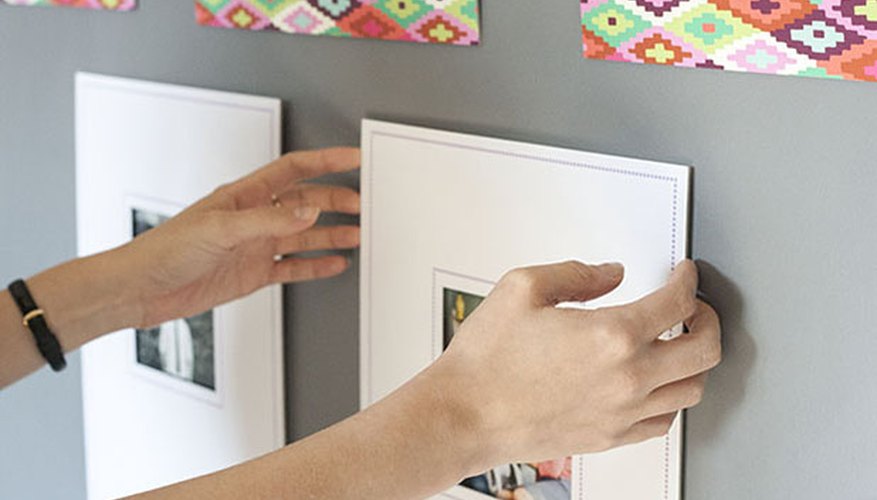 Carrie Waller
Finally, all you have left to do is loop the hanging wire of the artwork right over the nails.