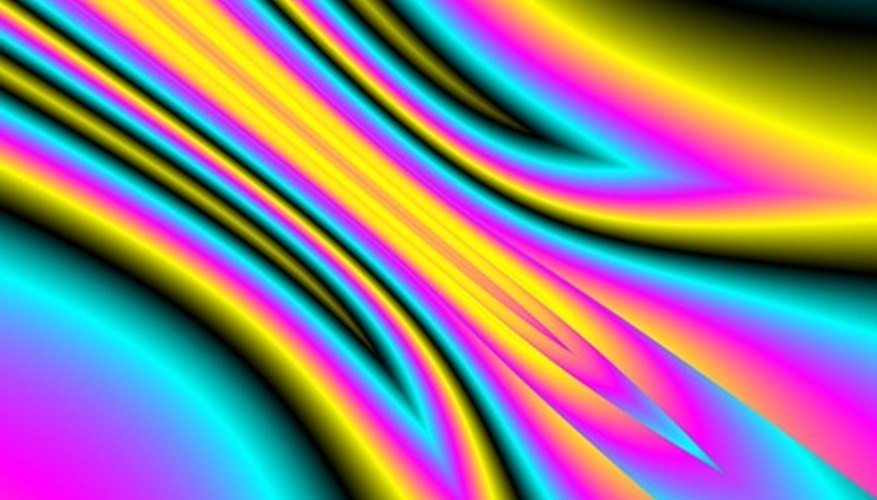 There are many ways of converting a photograph to abstract art. The digital revolution has made this task very simple and straightforward using digital manipulation. If you appreciate good drawing technique and design, you can also try a method that bypasses the digital process and allows you to do it yourself.
Digital Manipulation
Open the digital file in your Photoshop program and make any color or contrast adjustments to the photograph at this time. Most of these type adjustments will not be important, since you are going to be significantly altering the picture anyway.
Look above the toolbar and click on the "Filter" button. A long drop-down menu should appear on your screen.
Select "Distort." A new drop-down menu will open. Select "Ripple."
There will be a straight box with a partial image and a sliding scale that says "Amount" plus another drop-down box with three choices, small, medium and large. Set the dial on the sliding scale to whatever amount you want and choose one of the three sizes.
Click "OK" and then take a look at the final result. If you like the result, go ahead and print it. If not, hit the "Backstep" command and start over with Step 2, choosing other options, such as "Artistic" or "Texture" in place of "Distort."
Do It Yourself
Tape a piece of drawing paper to the wall. Turn on the slide projector and line it up so that it will project the image onto the paper and fills the space.
Load the slide of the photograph into the projector and shine the image against the blank piece of drawing paper.
Draw the shapes of the picture with the pencil. Stand back and study the picture to see which of the outlines in the picture are of interest to you.
Draw the contours of the picture with the pencil. You can be very selective about what part of the picture you choose to emphasize.
Pull down the paper and set it on a work table.
Choose one prominent area and fill that spot first with the color and medium of your choice.
Fill another area with a different color. Choose each subsequent area and color carefully and work in this manner until you cover the whole paper with color.
Tip
An opaque projector can be used in section 2 instead of a slide projector. An opaque projector would use a paper print of the photograph as the starting point.
A digital slide projector can be used in section 2. Use a digital file of the photograph and transfer it to a flash drive unit and then place the flash drive in the digital slide projector.
Warning
Do not violate someone's copyright. Use your own photograph or picture.