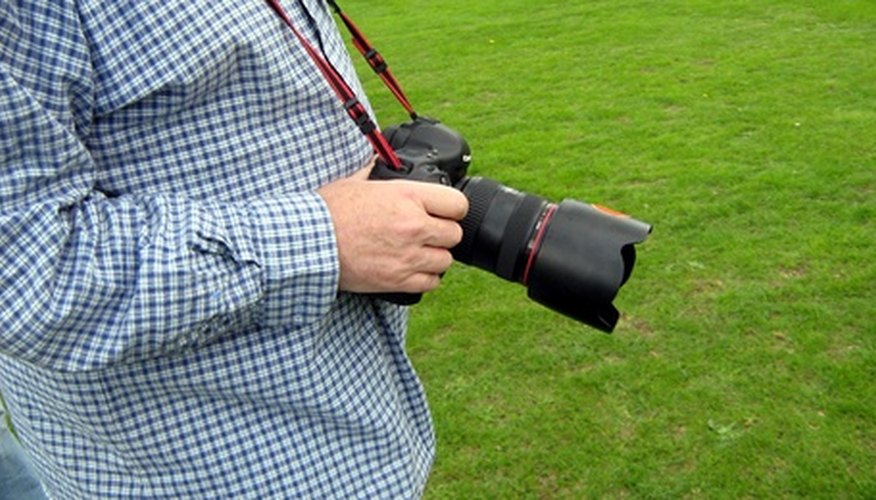 Printing digital photographs at home has become an ordinary part of a photographer's life. Because of digital technology, photographs can be printed from home computers instead of a photo lab. Although most printers can handle printing digital photographs, some of the best are designed to print pictures. Using a special photo paper and printer, print your own 5-inch-by-7-inch photographs to share with friends and family or to frame in your home.
Sizing
Connect the digital camera to the computer with the USB cord. Go to "My Computer" and double-click on the camera drive to open the folder contents.
Select the photograph you wish to print from the list. Click-drag the photograph to the desktop or a designated folder and open photo editing software such as Adobe Photoshop Elements or Corel Paint Shop Pro Photo.
Go to "File" > "Open" and select your photograph. Press "Ctrl+A" to select the entire photograph.
Go to "Image" > "Resize" in Paint Shop Pro Photo and "Image" > "Image Size" in Photoshop. A resizing dialog box will appear.
Make sure the resolution is between 200 and 300 dots per inch (dpi) or pixels per inch (ppi). This is the best resolution for printing. Un-check the box next to "Resample Image" to scale the photograph without altering the resolution of the final picture.
Type the height and width of the photograph into the designated field to create a 5-inch-by-7-inch image. If the photograph will not size to exactly 5-inches-by-7-inches, move on to the next step.
Change only one measurement in the resizing dialog, either the 5-inch side or the 7-inch side. Close the dialog box. Navigate to "Image" > "Canvas Size" and adjust the incorrect size in the designated box to make the canvas 5-inches-by-7-inches. This may cut off a small part of your photograph.
Printing
Insert the glossy or matte inkjet photo paper into your printer's paper tray. Go to "File" > "Print" and click on "Print Setup" or "Preferences."
Select "Glossy Photo Paper" or "Matte Photo Paper" from the list of paper types in your printer's Preferences screen. Some photo printers have exact types of paper, indicated by numerals, in the Paper Types drop-down.
Press "OK" and then click "Print" to print your photograph.
Tip
Some photo printers have settings to print on 5-inch-by-7-inch paper. Load the paper into the printer tray and adjust the printer tabs to fit snugly on both sides of the paper. Change the paper type and choose "5x7" from the Paper Size drop down.