Whether you're planning a medieval dinner, looking for costume ideas for Halloween or creating a costume for a theatrical production, serving wench costume ideas are easy and fun to put together. Many pieces to the costume can be made by revamping some of your own clothes. Or, you can search thrift shops for other pieces.
The Blouse
Blouses during the Medieval or Renaissance time period were typically white cotton, loose with billowy sleeves, scooped, elastic threaded neck and off the shoulder. To be totally accurate to the period, these were not blouses at all but long chemises, often worn as night gowns at the end of the day. Create the blouse of chemise from a pullover peasant style blouse, or a white cotton night gown cut to desired length. Look for elastic wrists, or create your own. Neckline should be low scooped, preferably elastic cinched and worn off the shoulder. The Bavarian serving wench, is similar, however the sleeves are short, with elasticized puffy sleeve.
The Bodice Vest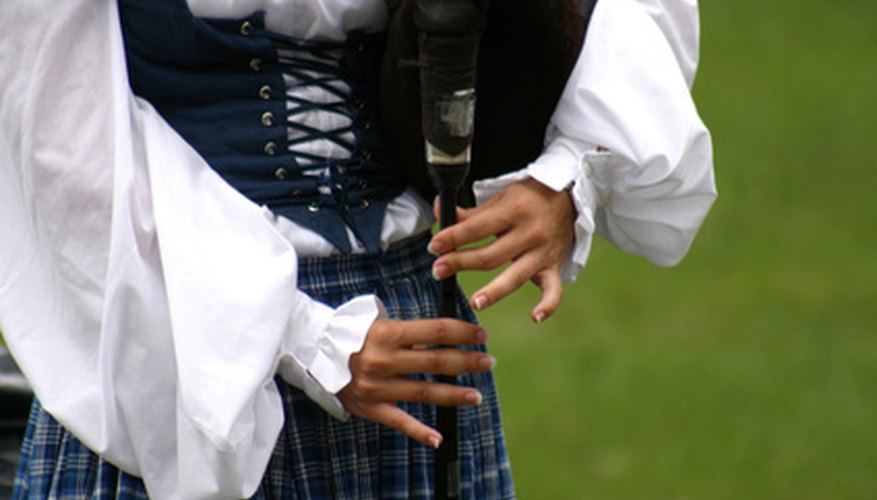 Serving wenches have distinctive corset bodice vests, less demure than the noble women they served. The vests are black and short-waisted, and a twill fabric is best. The front is square cut, sitting just below the bust line. You can take a regular black vest and cut it to mimic the style or look for sewing patterns to work from. Sew in boning under the bust line, or seam the vest to sit tightly and fitted around your middle. The vest is laced-up in the front from just under the bust line to the waist.
Skirts
Skirts of the serving wench are loose, full and long. Select a dark, solid color such as black, maroon or brown. The Material can range from wool to cotton; however, velour gives the the look and feel of the commonly used velvet fabrics of the period. Create the skirt from old dresses or gowns found in thrift shops, or purchase fabric. The skirt can easily be made with a simple gathered, elastic waist sewn in.
Accessories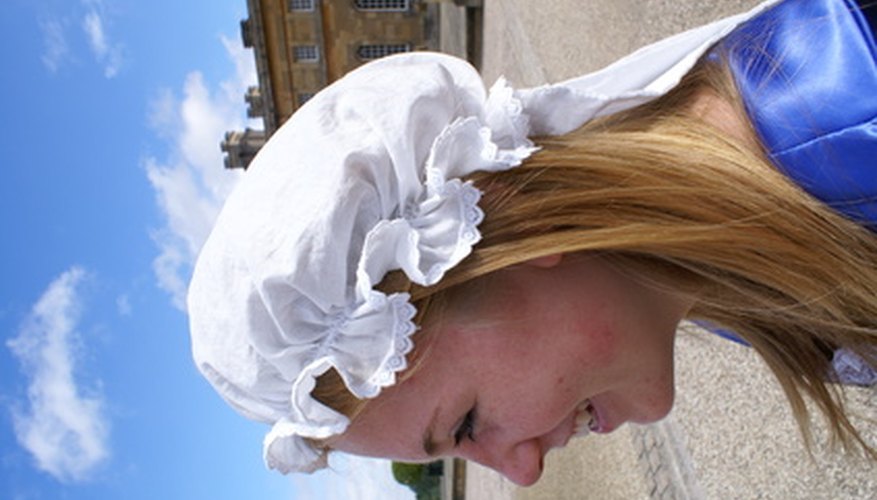 woman smiling & wearing a cap in the 17th century image by L. Shat from
Fotolia.com
To define the fact you are a serving wench, and not just a peasant girl, add a plain canvas or cotton waist tie apron to your costume. Mop caps also signify the time period. These are simple cotton caps with an elastic brim and a bit of a ruffle edging. Cut two circles of white cotton, large enough to cover your head. Sew the circles together about two inches from the edge and make another seam a half inch inside the edge for a casing to insert the elastic through.