Pillow form
Fabric
Thread in complementary color
Envelope-back pillow covers are easy to make and easy to maintain. You don't need to put in a zipper or make buttonholes, yet you can take the cover off to wash or change it -- easy as can be. The secret is creating an overlap between the two back pieces of the "envelope" that's generous enough to cover the pillow form without gapping. Note: We added buttons to this example for decorative effect, but you don't need them.
Supplies
Jeff Farris
To make a pillow cover, you'll need enough fabric to cut three pieces -- one piece slightly larger than the pillow form and two pieces approximately the same size. For example, if the pillow form is 18 inches square and the fabric is 54 inches wide, you need at least two-thirds of a yard of fabric.
Jeff Farris
Measure the pillow form. For the pillow front, cut one piece of fabric those dimensions plus 1/2 inch on each side. For the pillow backs, cut two pieces 2 inches narrower than the form and 1 inch greater than the height. For example, for an 18-inch form, cut one 19 by 19 inch piece and two 16 by 19 inch pieces.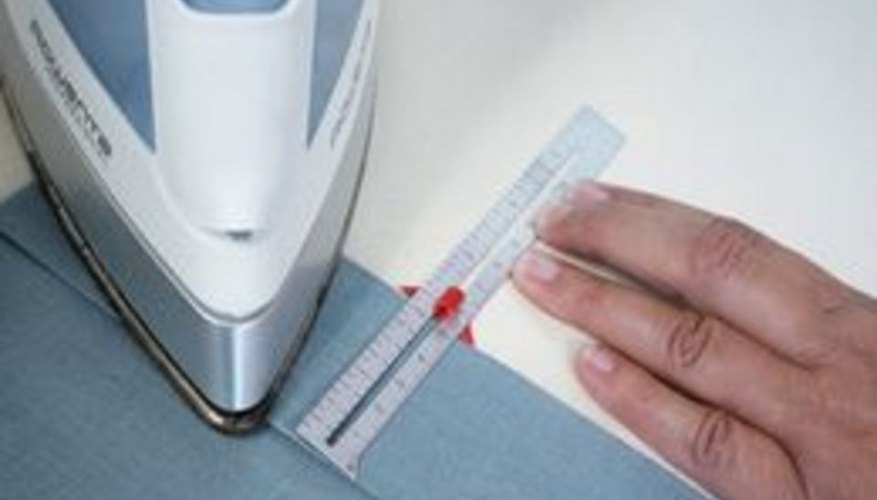 Jeff Farris
Press in 2 inches on one long edge of one pillow back. Fold in another 2 inches and press again. The raw edge will be encased in the fold. Repeat with the other pillow back.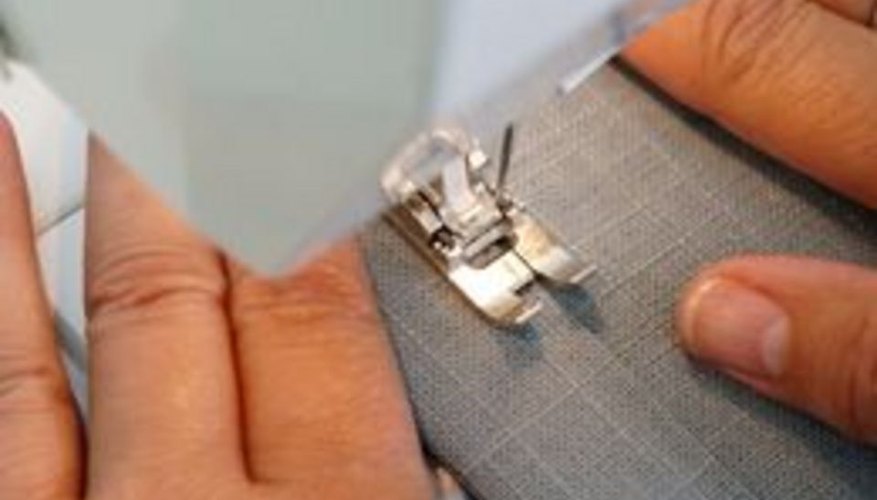 Jeff Farris
Stitch close to the folded edge on each pressed piece, securing the fold.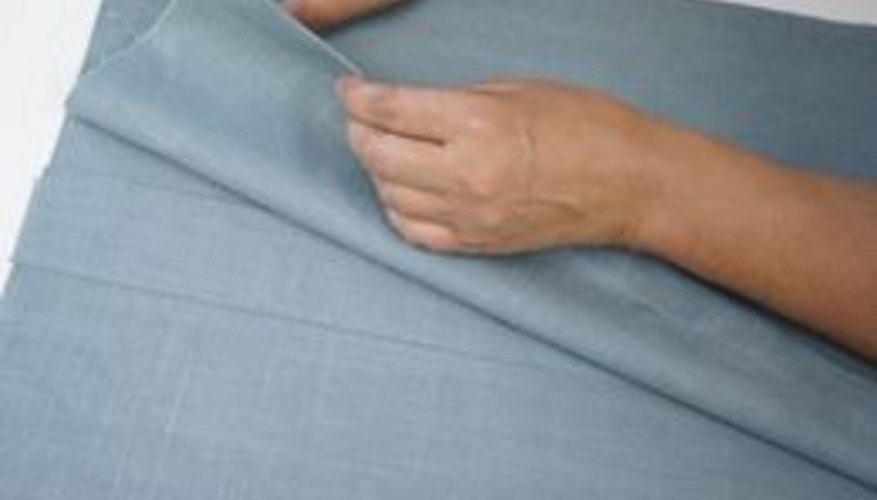 Jeff Farris
Layer the pillow front and one pillow back, right sides together. On the opposite side, add the second pillow back. The right side of the second pillow back should face the wrong side of the first pillow back. The pillow backs should overlap by about 4 inches.
Jeff Farris
Pin all four sides of the pillow cover. Stitch all the way around the pillow cover, using a 1/2-inch seam allowance.
Jeff Farris
Trim off each corner at a diagonal, approximately 1/4 inch from the stitching line.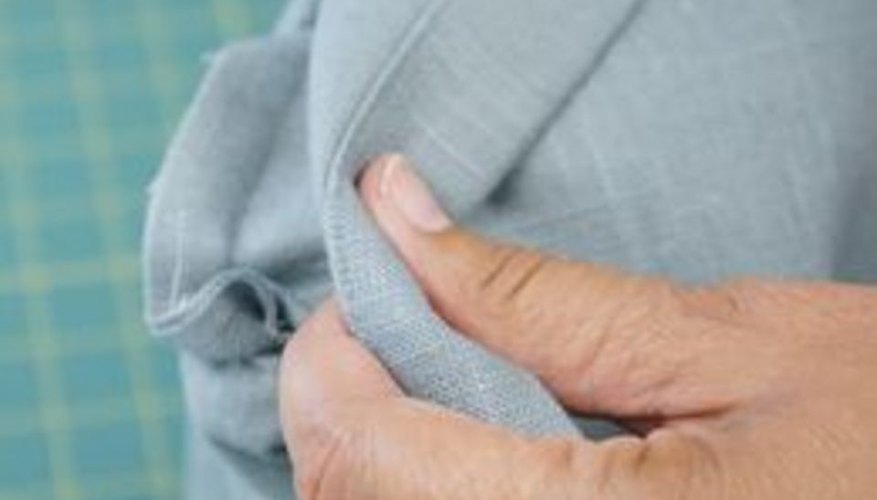 Jeff Farris
Turn the pillow cover inside out and pull the corners out square. Insert the pillow form and settle it into the corners.
Although the overlap of the envelope prevents the pillow form from showing, you can add buttonholes and buttons for the decorative effect.
Writer Bio
Jerri Farris is editor-in-chief of eHow.com. Before joining Demand Media, she authored 24 books and wrote for print magazines, video and online publications. Her specialties include lifestyles topics, home improvement and crafts. Farris lives and works in Santa Monica, Ca.
Related Articles