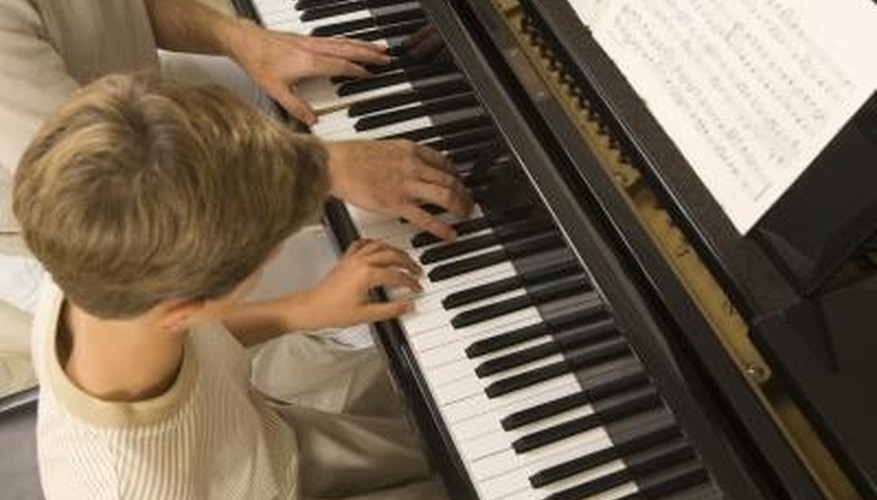 According to the music program at San Diego State University, music plays a vital role in our lives, and certain essential elements help give us an understanding of how music is put together and why it has the effects that it does. The seven recognized elements of music are common to all types of Western music, whether it's classical, jazz, rock 'n' roll or anything in between.
Melody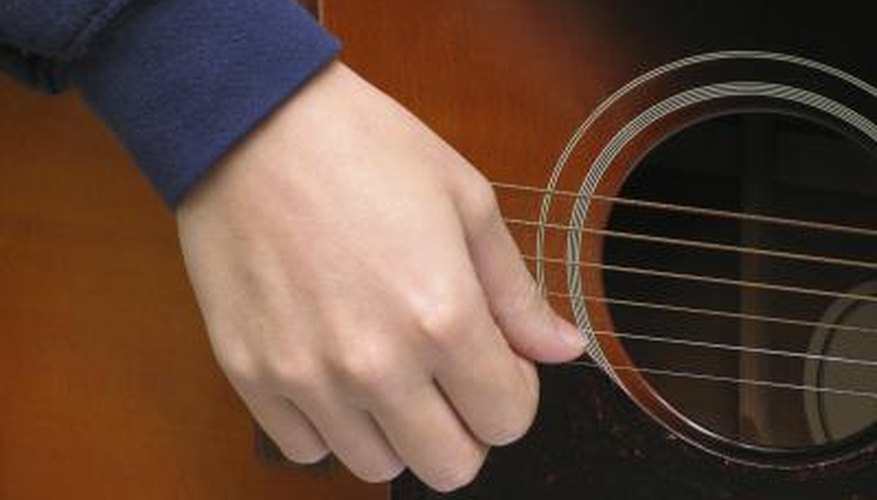 The pitch of a note refers to its highness or lowness on the musical scale; the melody of a song is the manner in which notes of varying pitches are put together in sequence. The melody is often the element that most people remember after hearing a song. A conjunct melody is smooth and easy to play, while a disjunct melody is disjointed or jumpy and more difficult to play.
Harmony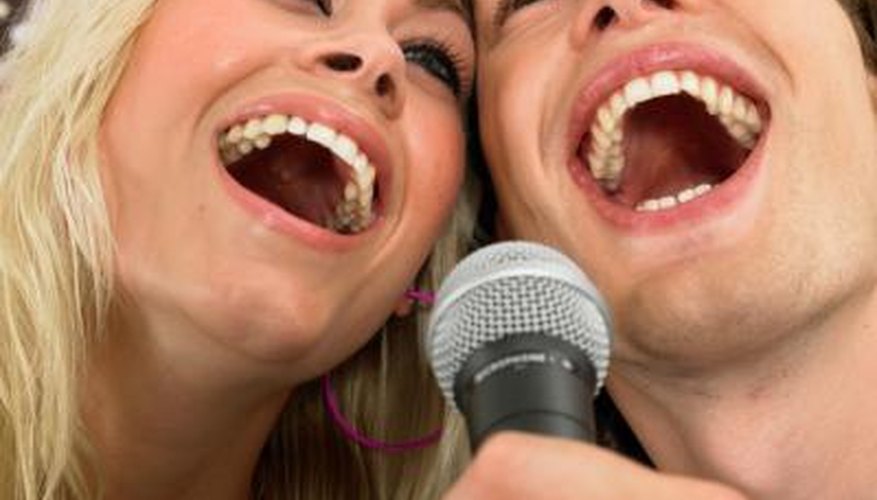 Harmony refers to notes of different pitches played at the same time, as in musical chords. Consonance describes a smooth-sounding combination of notes and dissonance describes a combination of notes that sounds harsher.
Rhythm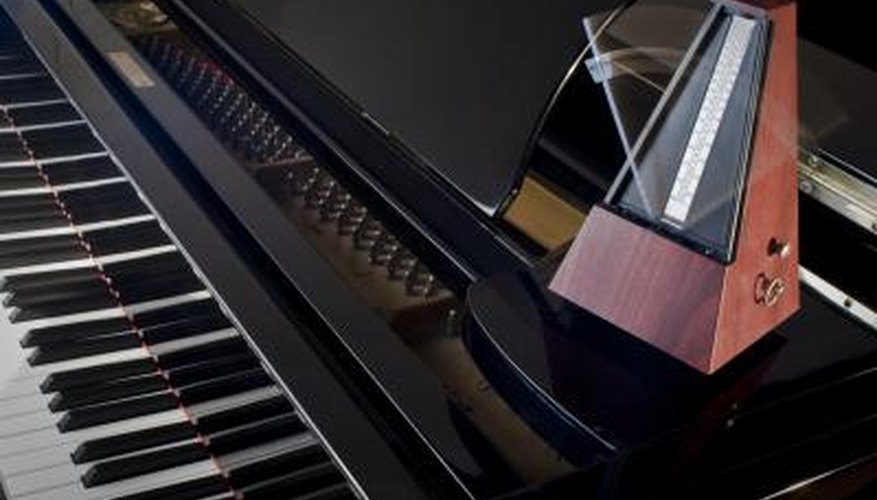 Rhythm refers to how the time is observed and controlled in music. It includes things such as meter, which is how the beats are organized into accent patterns of strong and weak beats, and tempo, which is the speed of the beats. It also includes the duration of the notes and the slowing or speeding of the tempo during a song.
Dynamics
Dynamics describe the loudness or quietness of a song and the transitions between the two. Dynamics includes a number of musical terms, such as the directions "piano" and "forte," which are used in music to mean "soft" and "loud," respectively. A musician can also accent a note, emphasizing it by hitting it harder than the surrounding notes.
Tone color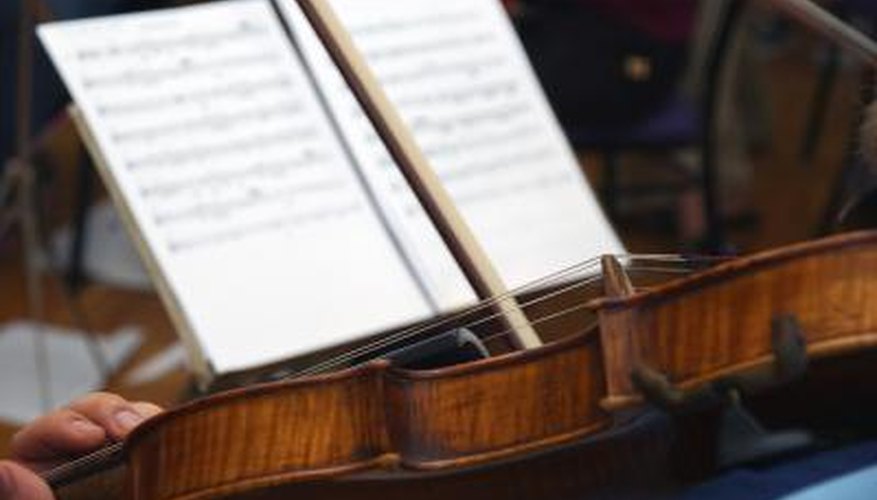 Tone color, also called timbre, refers to the way the same note can have different sound qualities on different instruments. For instance, a singer will produce a note that sounds very different from the same note played on a piano or a violin, even when they're the same pitch. Similarly, a note played in the upper register of an instrument can have different sound qualities than the same note played in the lower register.
Texture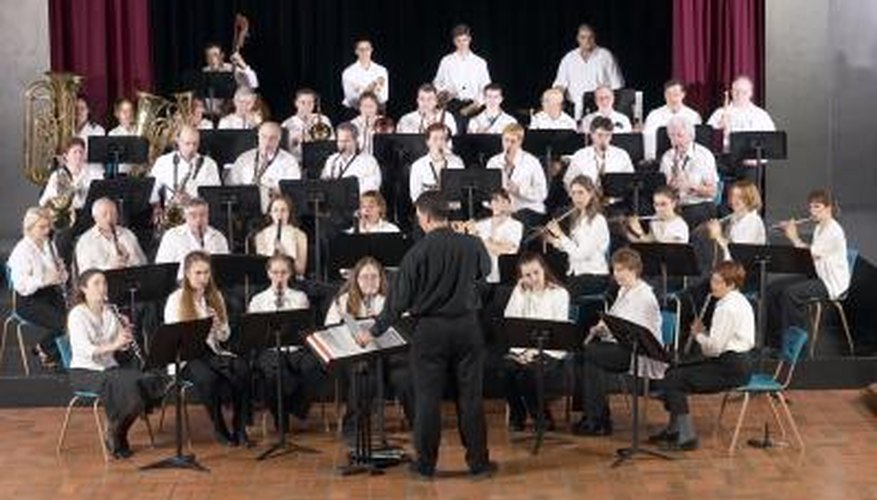 The texture of a piece of music refers to the number of different musical lines it has. A common song construction has a melody line and an accompaniment. This is known as a homophonic texture. Playing multiple melodies at the same time is known as a polyphonic texture.
Form
The form of a song describes how the larger parts of it are put together; this is sometimes described as the "architecture" of the song. For instance, a single musical verse repeated over and over with different lyrics is known as strophic form. Ternary form describes a three-part piece of music in which the first and third parts are the same, but the middle part is different.