Coin collectors have been around since the first coins were minted. Coins are easy to find, fun to display and don't take up much space. They come in all shapes, sizes and colors, and almost every country has some form of currency minted into a coin. If you have a sizable collection you would like to have valued or one coin you would like to know more about, it's relatively simple to find that information on the Internet.
Find out what kinds of coins you have. Some coins are easy to identify, especially if they are from the U.S. or a European country. If you have a coin you cannot identify, "The Official Red Book" can be a good resource.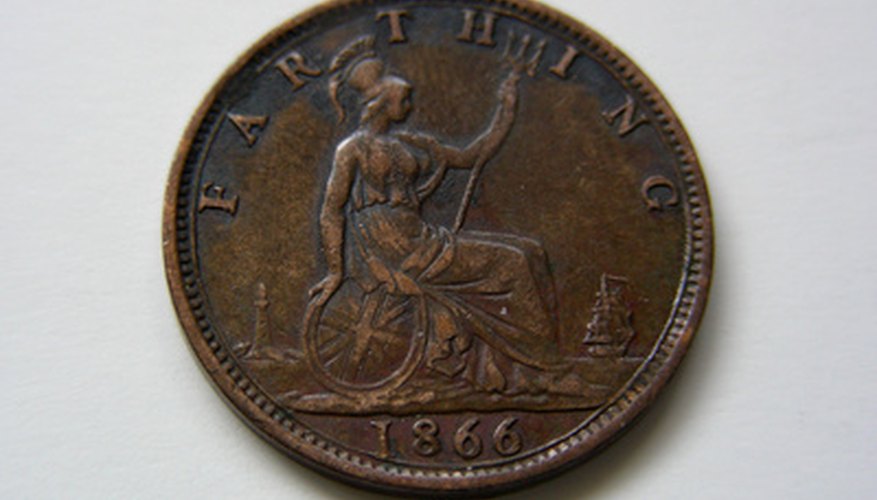 1866 queen victoria farthing, tails image by John Sfondilias from
Fotolia.com
Examine your coins carefully to see if any have special features, such as an error in the minting process. This might make your coins more valuable.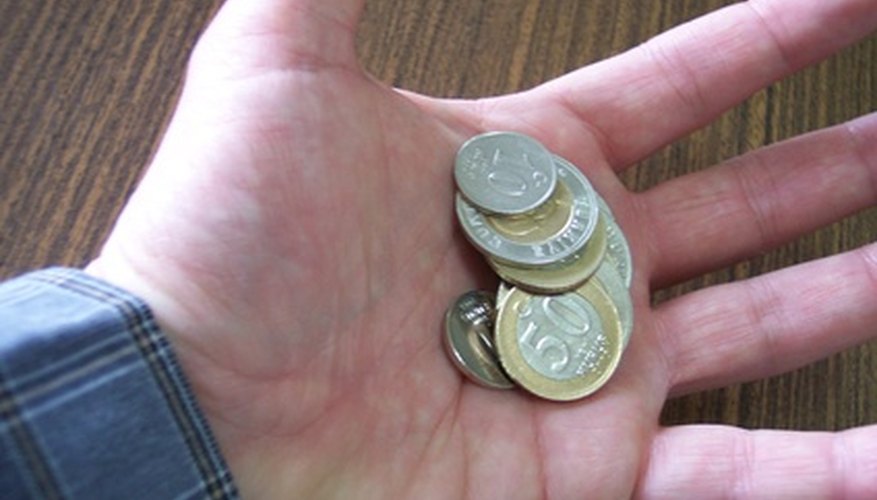 turkish coins in my hand image by timur1970 from
Fotolia.com
Go to one of the many websites devoted to coin collecting (see Resources). They feature pictures of coins, listed with their values.
Take a picture of your coin and upload it to your computer, then post it to a forum on one of the websites regarding coin collecting. You might find a collector willing to help you.
Go to eBay.com and conduct a search with a short description of your coin. If similar coins are listed for sale, you can get a general idea of the amount of money your coin might fetch.
A magnifying glass is helpful for looking for small marks or lettering or to see possible minting errors.

If you are a member of eBay, go to the "Sell" screen and scroll down to the caption "See how much it's worth!" You can enter the country, date and face value of your coin, for example, "U.S. Silver Dollar 1934." If any similar coins have sold on eBay recently, a price range will show up.
Never clean your coins without asking an expert. You might lower their value considerably.