Goodshoot RF/Goodshoot/Getty Images
Being stuck at home alone doesn't always have to be boring. If you're a bored teenager who has a lot of time on her hands, you can find many inexpensive and entertaining things to fill your free hours – and have a great time doing so! You could indulge in some cooking, give yourself a makeover or spend time on a creative project.
Make Popsicles
Jupiterimages/Stockbyte/Getty Images
The Internet is full of recipes for treats that sound heavenly and are also easy to cook. There's nothing better than a cold popsicle on a hot summer's day, so here's how you make one. You need: one box of orange gelatin (or any other flavor), one pack of orange-flavored soft drink mix, one cup of water and one cup of orange juice. Boil the water and dissolve the orange soft drink mix and the gelatin in it. Add the orange juice. Stir the mixture. Pour it into a popsicle molds and freeze.
Tie-Dye an Old Tee Shirt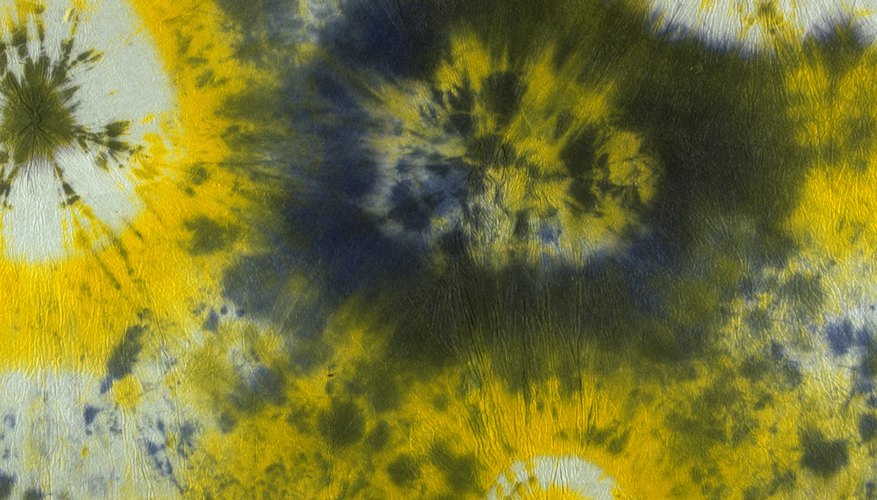 Jupiterimages/Photos.com/Getty Images
If you're bored of your wardrobe, you can tie-dye some of your old T-shirts and give them a fresh new look. You need: an old T-shirt, fabric dyes, rubber bands, a plastic sheet and a bucket for every color you choose. First, spread your working area with the plastic sheets to avoid getting paint stains on the floor. Mix the dyes with water according to the instructions. Fold the shirt in any design you want, fixing rubber bands on it. Dip the different parts (separated by the rubber band) in different colors. Allow it to dry for a day or two, and voila! Your new tie-dyed shirt is ready!
Go Camping in Your Backyard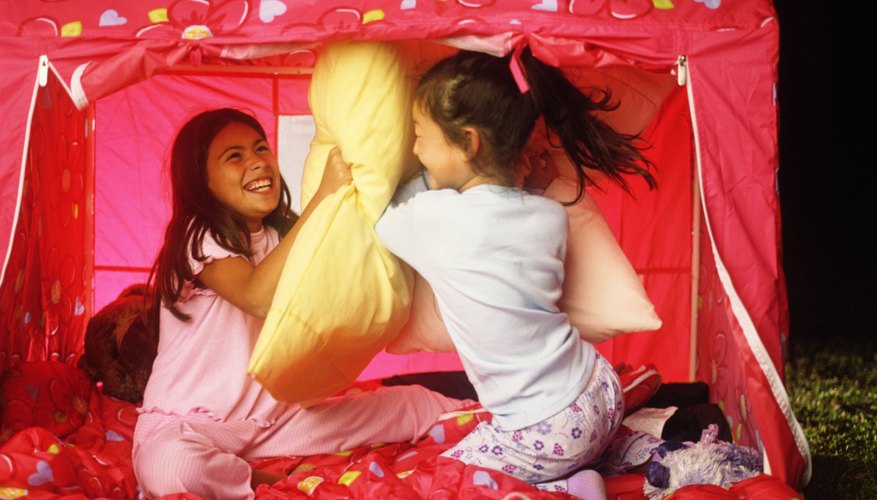 Mike Powell/Photodisc/Getty Images
Camping in your backyard is simple, and a great deal of fun. If you don't have a tent, you can use an old sheet and prop it up with rods and clips. Get a load of goodies, grab a book and a flashlight and crawl into your"'tent." You can even invite a friend or two to keep you company as you rough it out in the great outdoors.
Invite Friends Over for Makeovers
Jupiterimages/Photos.com/Getty Images
Invite some of your friends over to your place for a slumber party. Feast on homemade snacks, pool in all your make-up and wardrobe items and give each other a makeover. At the end of the party, have a small fashion show to decide who is the winner. Or you could just watch movies like 'Confessions of a Drama Queen', 'Mean Girls', or 'High School Musical' and have a fantastic slumber party.
References
Resources
Writer Bio
Frank Howard has been a professional writer for more than 20 years, working with Metro Publications and Penguin Group. He is now part of the Metro Publications creative team, where he creates fictional stories for kids. Howard has a master's degree in creative writing from City University London and bachelor's degree in journalism from the University of Leeds.
Related Articles