Halfpoint/iStock/GettyImages
Overview
"It's hard to reduce kids' injury rate to zero," says Dr. Johnny Benjamin, chairman of the Department of Orthopedic Surgery at Indian River Medical Center in Vero Beach, Florida. "However, it's important to encourage them to get out there and move." Injuries from high-impact sports such as football and soccer are on the rise, according to Dr. Benjamin, who says, "Head injuries are so common, especially with more and more young women playing soccer." Keep kids healthy and on the move with a collection of fun, safe physical activities.
Supervised Swimming
Swimming is an excellent workout — and blissful fun for children once they've been taught proper technique. Not only do kids love jumping in, the water buoys them, so this is a nearly impact-free exercise. Of course, a responsible adult should be supervising children swimming at all times.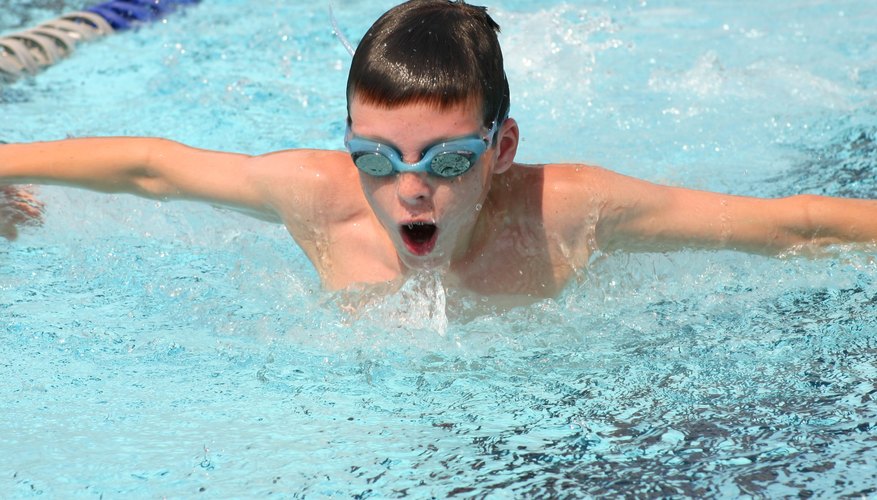 stephevans/iStock/GettyImages
Hike for Health
Most Americans live within close proximity to a mapped and blazed hiking trail that's easy enough for even the littlest hikers (age 4 and up is ideal). Hiking is a wonderful way to introduce kids to the native flora and fauna all around them. A fun tip: Bring along a notebook and camera so that children can photograph what they see and make notes about their adventure.
Halfpoint/iStock/GettyImages
Badminton? Yes!
Badminton is a bit of a lost art in the United States, but it is good fun -- and children adore batting the shuttlecock back and forth. Sets can be found online for under $20. Badminton teaches kids hand-eye coordination, and running around with a racket is a surprisingly great workout. Parents might be surprised at how much fun they could have on the court, too.
jirkaejc/iStock/GettyImages
Bowl for Fun and Fitness
"Big Lebowski" associations aside, most bowling alleys are clean, family-friendly places. Kids love rolling the brightly colored balls down the lane, and most proprietors provide "bumpers" for wee ones, so that every attempt isn't a gutter ball. Sure, it's not the most intense workout on earth, but bowling is great for teaching coordination, patience and the joy of knocking pins down. (And yea, we won't tell if you have to use the bumpers too.)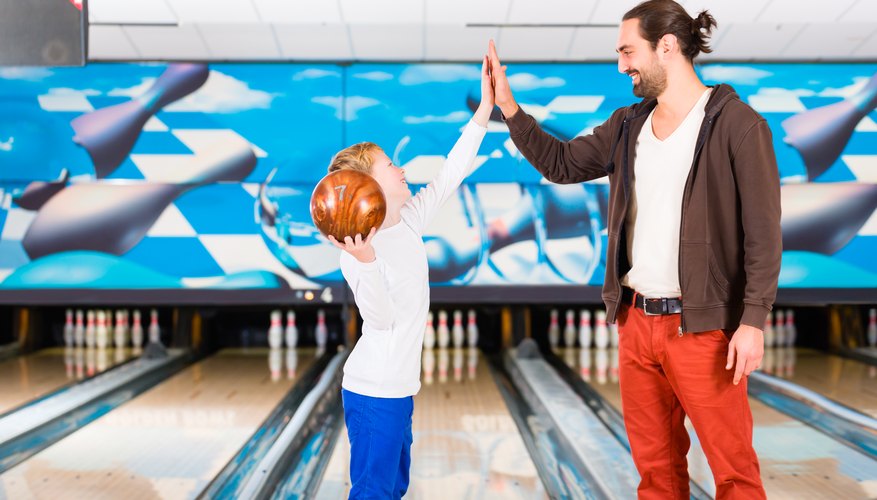 kzenon/iStock/GettyImages
Yoga for Kids
Sure, it's a bit amusing to think of a small child in a downward-dog or lotus position, but yoga is perfect for kids of all ages. In fact, most cities offer mommy-and-me classes where moms can bring their infants (though Mom will be doing most of the work). Yoga is extremely safe, and it stretches and strengthens the body. It also teaches patience and how to sit meditatively -- which is wonderful practice for squirmy kids.
GeorgeRudy/iStock/GettyImages
Mellow Martial Arts
Non-combative martial arts -- the Japanese art of aikido, for example -- is hugely beneficial to kids. This style teaches students to evade attackers and learn how to ward them off without doing physical harm. Children do a lot of stretching and physical conditioning while perfecting movements, and it's also an activity that teaches kids respect. One's "sensei" (martial-arts teacher, in Japanese) demands attention and honor, which helps children in and out of class.
Jupiterimages/Goodshoot/Getty Images
Dance Fever
As long as they don't become an obsession, "Black Swan"-style ballet and dance classes are an amazing way for children to burn off energy and learn social skills — without injuring themselves. Belly-dancing, modern dance and hip-hop lessons can be found almost anywhere -- and, if not in your town, you can always find an age-appropriate instructional DVD. Who knows? Mom and Dad might learn a thing or two and your whole family can enjoy fun, calorie-torching dance nights.
JackF/iStock/GettyImages
Climb to the Top
Harnessed and supervised rock-wall climbing -- indoor and out -- is a terrific way for kids to get fit, learn hand-eye coordination and conquer their fear of heights. If done properly, climbing also has a very low rate of injury. It's also a heck of a lot of fun and instills a feeling of accomplishment -- a combo that's hard to beat.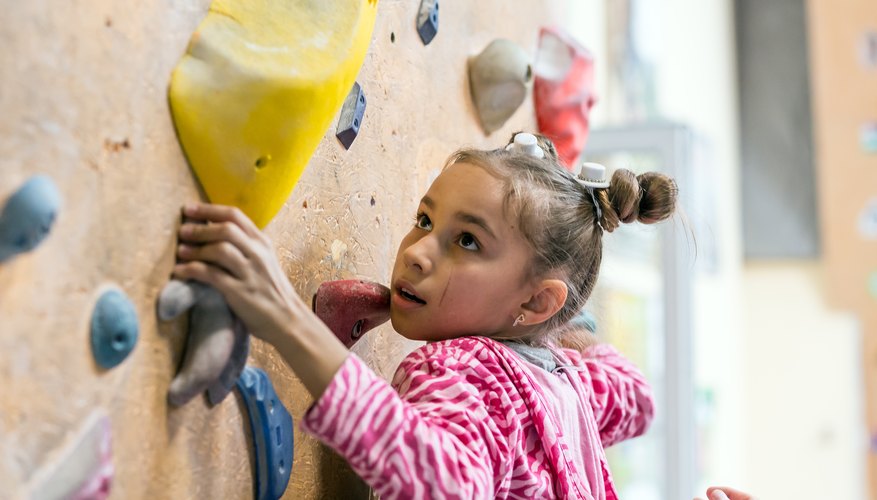 AlexBrylov/iStock/GettyImages